Pasadena Sprinkler Repair
Commercial & Residential Irrigation Services
In sunny Pasadena, we don't get our fair share of rain like the rest of the country. Water conservation is a big component of our local life, as we suffered from our fair share of droughts. Although this is true, businesses and homeowners alike still want to keep their lawn looking the best it can – all year long!
At Conserva Irrigation of L.A. Foothill Cities, we understand how important it is to keep your grass, plants, and all-around landscape looking its best, so we provide irrigation services designed to do this – all while conserving water along the way. We are the only company centered around saving our precious resource and ensuring your lawn is getting the water it needs – nothing less and nothing more.
Dial (626) 499-5702 or contact us online to connect with one of our sprinkler specialists today!
Pasadena Sprinkler Installation Services
If you're new to the world of sprinkler systems, have no fear! Our team is excited you're here and will work tirelessly to set you up with a custom-designed and professionally installed system that achieves the lawn goals you've been dreaming of!
Our team will come directly to your property and conduct a full inspection of your yard. From learning things like your soil type and slope of the property, we will develop a custom solution that takes these specific components into account so you'll end with an effective sprinkler system you can count on!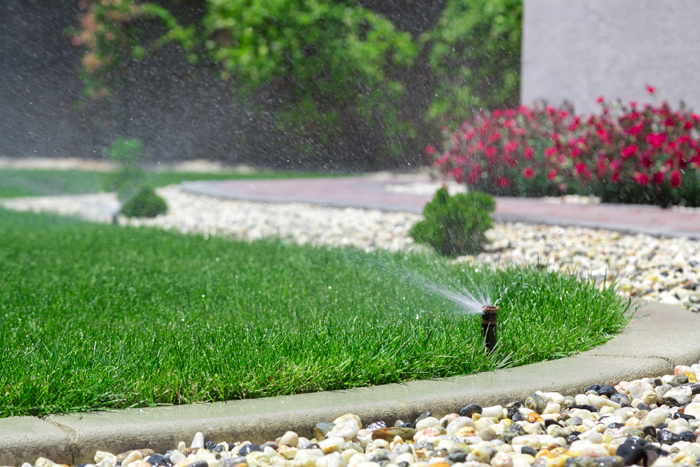 Some of the key components our sprinkler designers consider include:
Precipitation rate
Percolation rate
Type of soil found on the property
Slope of property
Amount of sun and shade
Using advanced water-saving technology, our system will help you save water and money – all while keeping your lawn green and lush. Every component of our system is designed to help your lawn and garden get the exact right amount of water every time.
Sprinkler Repair Near You
If your current system simply isn't cutting it anymore, it may benefit from our sprinkler repair services! Not only can an ineffective system negatively impact the look of your lawn, often leaving it under – or over – watered, but it can also prove to be difficult for your monthly water bill and wallet. Our Pasadena irrigation repair services are designed to help your sprinkler system get back on track and running efficiently and effectively!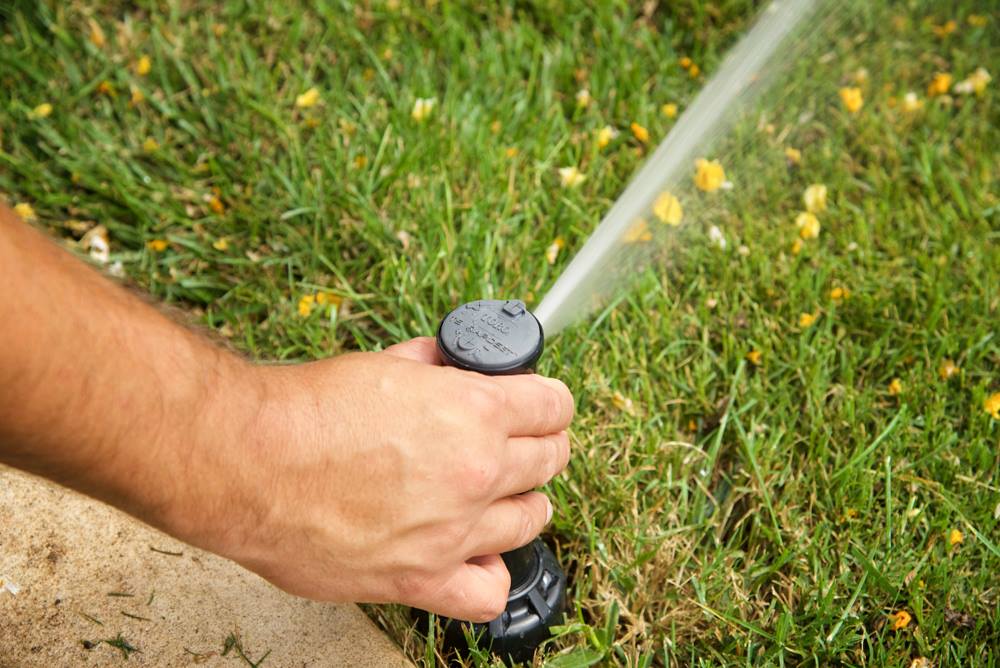 Some of the common repairs we provide in Pasadena include:
Waterline leaks
Overreaching spray
Programming and controller issues
Dry patches on the lawn
Electrical malfunctions
Broken or damaged sprinkler heads
Next time you need some extra TLC for your sprinklers, or extensive repairs, be sure to turn to Conserva Irrigation of L.A. Foothill Cities. Our fully equipped and knowledgeable service professionals are here to provide your system with any of the repairs it needs to keep your property's appearance the exact way you want it!
Dial (626) 499-5702 to request your free Pasadena sprinkler inspection today!
Conserva Irrigation Sprinkler Services
At Conserva Irrigation of L.A. Foothill Cities, we're dedicated to becoming your one-stop-shop for all of your irrigation needs From upgrades to pump replacements to commercial services, our team provides a variety of sprinkler services to make sure you're never left with an ineffective system!
Some of the other services we provide include:
Commercial Services – We aren't just a residential sprinkler company! Our team has the experience and knowledge to serve virtually any property in Pasadena – no matter the size.
System Upgrades – Is your current system giving you less than desirable results? Our team will work tirelessly to get you modern, sleek, and efficient sprinkler heads and other advanced parts to upgrade your current system into the modern world.
Seasonal Services – Whether you're searching for services before winter or summer, our team can provide you with the seasonal sprinkler maintenance services to keep your lawn looking its best all year long!
Pump Services – The pump is the true heart of your sprinkler system. Our team offers reliable pump maintenance, inspection, and replacement services to keep your system working efficiently and effectively for years to come.
Specialty Services – Every lawn is unique, so your sprinkler system should match it! If you're looking for specialty irrigation and sprinkler services, give our team a call. We'll take the time to learn about your specific needs and develop a solution that works for you!
No matter what your Pasadena lawn needs, you can turn to Conserva Irrigation of L.A. Foothill Cities for reliable and trusted services. From sprinkler design to installation to maintenance, our team is dedicated to helping you achieve the lawn of your dreams!
Dial (626) 499-5702 or contact us online to learn more about our high-quality sprinkler services!
The Conserva Irrigation Difference
With so many irrigation choices out there, how do you ensure you're making the right choice for your lawn? From our dedication to service to our commitment to this planet, there's no wonder why our team continues to get chosen for sprinkler services in Pasadena and beyond!
Some of the reasons why our team is continually chosen for our irrigation services include:
Conserve Water – We are the first and only irrigation company founded around the idea of water conservation. Sprinklers waste thousands of gallons of water daily and our services are designed to help you reduce water waste by up to 60%.
Saves You Money – Whether you're dealing with leaks or inefficient sprinkler heads, our team's services are designed to help eliminate these issues and save you money on your monthly water bill.
Locally Owned & Operated – Backed by a nationally recognized brand with over a decade of experience and knowledge, you can rest assured knowing that our locally owned and operated team has your best interest in mind. From design to maintenance, our team will take the time to create a personal connection with every one of our customers.
Free Sprinkler Inspection – Our team is proud to offer free Comprehensive sprinkler inspections for your home or business in Pasadena. From ensuring there are no leaks to highlighting your dry patches, our team will create a comprehensive report of your system's efficiency and offer you valuable solutions to improve it.
Next time you need Pasadena sprinkler services for your home or business, give our team a call today! Within one call, we'll schedule your free sprinkler inspection and help get your journey started to achieve the lawn of your dreams!
Give us a call at (626) 499-5702 or contact us online to request your free sprinkler estimate today!