French Drain Installation and Repair in Shreveport
Save Your Lawn with a French Drain from Conserva Irrigation of NWLA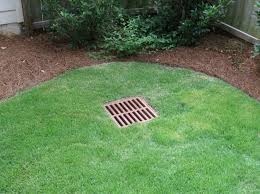 Stop your lawn from flooding every time we get a heavy rain. Conserva Irrigation of NWLA offers several choices in drainage solutions, including French drains. It is no secret that we can get a lot of rain at times around Bossier City and Shreveport. With our low-lying properties in NWLA, lawns are prone to standing water when it rains. Save your landscaping and keep your lawn beautiful with French drains. Call to Conserva Irrigation of NWLA at (318) 242-8271.
It's not only heavy rain that can cause your yard to flood. Sometimes the problem can be the result of a broken irrigation or sprinkler system in your yard. Or a neighboring property. That's why our team always inspects your property for any needed irrigation repairs. And address them before installing a new french drain irrigation system. Installing french drains to stop yard flooding not only spares you from a flooded lawn. But it also protects you from the potential damages caused by consistent flooding.
Leaving this water sitting on your lawn can have several negative effects including:
Dying grass and other vegetation
Breeding areas for mosquitoes
Potential foundation and basement leaks
Why Should You Get French Drains for Your Bossier City & Shreveport Home?
There are key signs your lawn needs a proper french drain irrigation system to stop flooding. Here are some common scenarios suggesting your property is dealing with drainage problems or could be in the near future:
You have water that puddles and stands after a rainstorm
You have flooding in your basement or under your home
You are building retaining walls on hillsides
You have areas on your lawn that get washed out after a rainstorm
Trust the Drainage and Irrigation Experts at Conserva Irrigation of Northwest Louisiana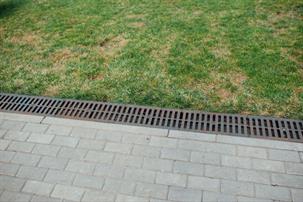 ​
With years of experience with installing French Drains in the Greater Bossier City and Shreveport area, Conserva is your local and trusted solution. Give us a call at (318) 242-8271 to speak with one of certified technicians about how to keep your lawn and home safe during heavy rains in NWLA.