French Dains NWLA
Save Your Lawn with a French Drain from Conserva Irrigation of NWLA
Stop your lawn from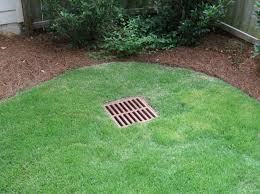 flooding every time we get a heavy rain with several choices in drainage solutions, including French drains, from Conserva Irrigation of NWLA. It is no secret that we can get a lot of rain at times around Bossier City and Shreveport with our low-lying residential and commercial properties in NWLA, property owners are prone to standing water when the rains come. Save your landscaping and keep your lawn beautiful with French drains with a call to Conserva Irrigation of NWLA at (318) 242-8271.
Leaving this water to sit on your lawn can have several detrimental effects on your lawn including:
Dying grass and other vegetation
Breeding areas for mosquitoes
Potential foundation and basement leaks
Why Should You Get French Drains for Your Bossier City & Shreveport Home?
You have water that puddles and stands after a rainstorm
You have flooding in your basement or under your home
You are building retaining walls on hillsides
You have areas on your lawn that get washed out after a rainstorm
With years of experience with installing French Drains in the Greater Bossier City and Shreveport area, Conserva is your local and trusted solution. Give us a call at (318) 242-8271 to speak with one of certified technicians about how to keep your lawn and home safe during heavy rains in NWLA.