Irrigation Repair in Chagrin Falls, OH is Best Left to the Experts
If your irrigation system is suffering from broken spray nozzles or rotors, please don't attempt to perform the repairs yourself. In fact, you may end up doing more harm to your system than if you'd done nothing at all. Usually, when digging to access your sprinkler rotor's compartment, you're highly likely to cut the hardline or the funny pipe. It's so common that our technicians encounter it on about 30% of the jobs we arrive at. So, before you decide to get the shovel and start digging up your sprinkler head, think of the added costs associated with completely replacing your hardline or funny pipe.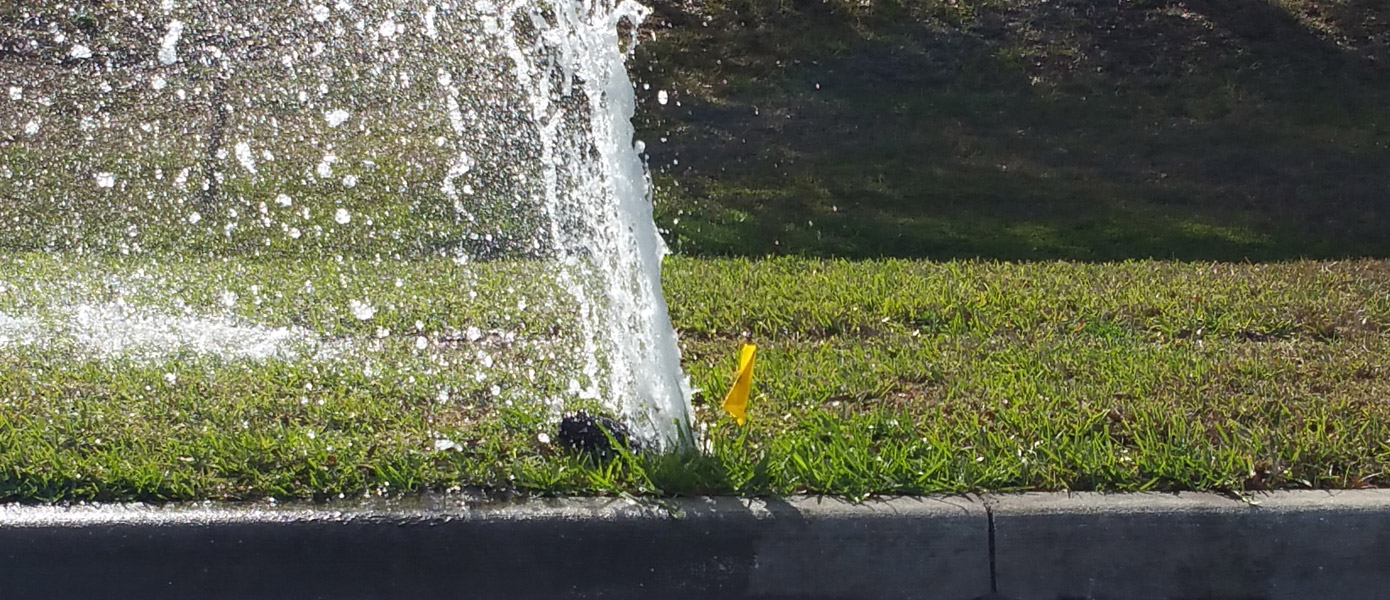 So, if you've attempted your repair and turn on the system to see something similar in the image above, you've more than likely just cost yourself more money than if you'd left it alone. At Conserva Irrigation of Northern Ohio, our technicians are highly trained in all facets of irrigation. We'll ensure that your broken sprinkler head is properly repaired and/or replaced and that there's minimal digging signs, if possible. Once we've completed our repair/replacement of your primary problem, we'll also conduct a full sprinkler system evaluation.
During our free sprinkler system inspection, we'll check for any other aspects of your sprinkler system in need of immediate repair. Furthermore, we'll also look for any areas of your system that are out of alignment or suffering from any water efficiency issues. We're known in the industry as Your Sprinkler System Caretakers™. It's a title we work very hard to honor. That's specifically why we also offer annual maintenance packages to ensure your sprinkler system stays operating at peak performance.
Proper sprinkler rotor alignment and the appropriate head-to-head coverage of your sprinkler rotors is paramount. This will ensure your sprinkler isn't spraying the road or your home and is delivering the optimal amount of water to your lawn. We believe that your sprinkler system should work effectively and water-efficiently from top to bottom. It's not always the most noticeable issues within a sprinkler system that are most wasteful of water. It could be a leaking lateral line or a leaking seal on your rotor. Whatever the issues are, we will find them and provide a free estimate for repair.
If you're looking for broken sprinkler head repair or replacement in Chagrin Falls, OH, call Conserva Irrigation of Northern Ohio today at (440) 510-3462 or fill out our contact form. We look forward to hearing from you soon!
Posted By
Categories: