Is Your Irrigation System Leaking Water Underground?
Does your irrigation system connect directly at the edge of the street to your valve box? Would you immediately notice if you have a leak in your lateral lines or directly on your valve? Most often, its takes several weeks for you to notice. You may chalk up the small overflow of water running off your curb as being due to longer run durations of your system to combat the summer heat. Or, maybe it's been raining an abnormal amount lately and you think it's simply natural runoff. Then, you get your water bill and it's nearly three times more money than usual. Now, you realize you have a problem with a water leak, but you can't quite put your finger on where it's coming from. You'd be surprised at just how often that leak is from your irrigation system's hidden, underground lateral lines or from your valves.
If you're lucky, you have a flat yard and the underground water leak will reveal itself like in the image above. However, if you have a leak directly near your valve box at the main water box at the street, then it may be a little more ambiguous as to where the leak's coming from. If you suspect that your irrigation system may be the culprit, it's time to call a professional irrigation company to inspect your system and rule out any other types of leaks. We'll perform an in-depth inspection and find the exact location of your irrigation system's leaks. Furthermore, we could swap out your antiquated irrigation controller with a Hunter Hydrawise, outfitted with a flowmeter, and that will directly alert us in the future of any changes in water usage so the issue can be addressed quickly.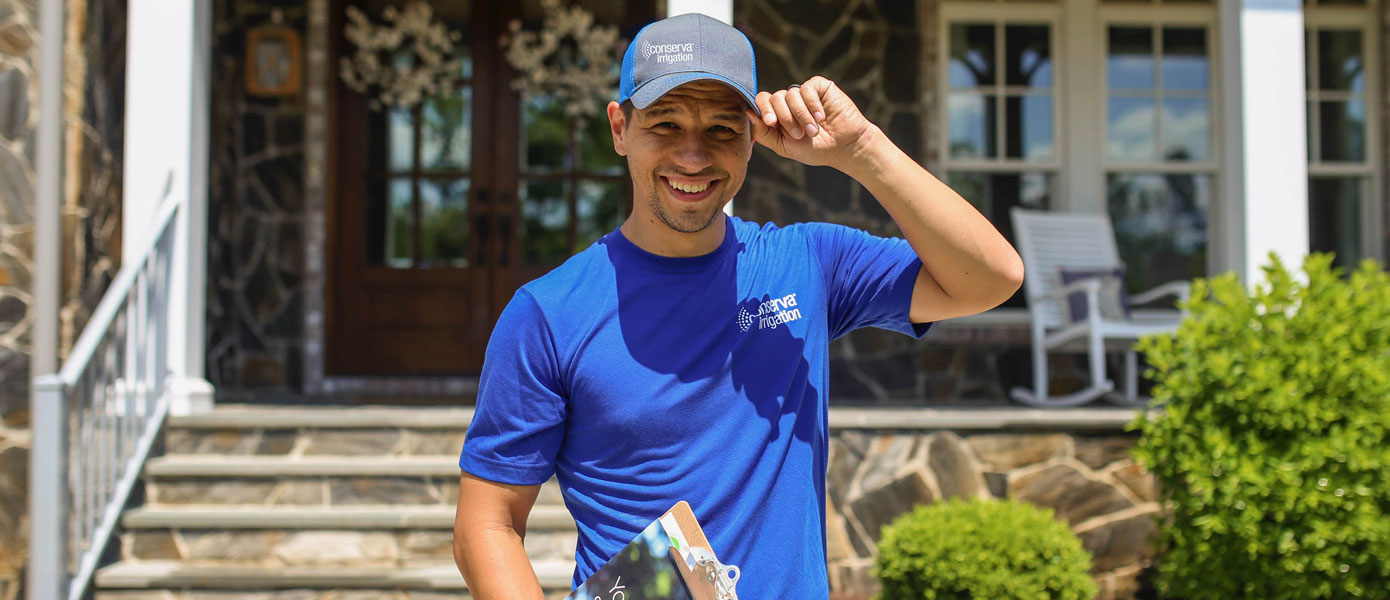 Our irrigation system inspection is absolutely free, so you literally have nothing to lose. We'll help determine if the leak is truly from your irrigation system, or if it's from another area. This will further assist in you being able to remedy the issue. If it is from your irrigation system, we'll quickly identify the problem area and provide you with a quote for the repairs. This way you don't have to worry about shutting off the water to your irrigation system due to the leak and risking not providing enough water for your lawn and landscape during the hot summer months when it's so desperately needed.
So, if you suspect your irrigation system is leaking underground and simply can't locate it or aren't sure how to fix it, call Conserva Irrigation of North Oklahoma City. Again, our inspection is 100% free, so you literally have nothing to lose by giving us a call. You can reach us by calling us at (405) 896-5739 or by filling out our contact form. We look forward to hearing from you soon!
Posted By
Categories: