Irrigation Repair for Your Norman, OK Lawn
When it comes to emergency irrigation repairs in Norman, OK, rest easy knowing Conserva Irrigation of North Oklahoma City has you covered. We specialize in quickly identifying and repairing irrigation systems. In addition to fixing your obvious, critical repair need, we'll also conduct a free, 12-point irrigation system inspection that will help to find other areas that are in need of repair or adjustment. If you are in need of emergency irrigation repair in Norman, OK, call us now at (405) 896-5739.
As you can imagine, seeing a geyser coming from your lawn may strike you as an emergency repair need. In addition to busted rotors and heads, you can count on us for backflow preventer issues, main line leaks and lateral line leaks. Any and all things irrigation related, you can rest easy knowing Your Sprinkler System Caretaker™ has you covered.
Once we've repaired your primary issue, we'll also walk your system to check for any heads that need to be replaced, as they may become another geyser pretty soon. We'll also check for coverage issues, pressure issues, and even check to see if your sprinkler system's controller and weather sensor are programmed correctly and operating correctly. This is something most other irrigation companies in Norman, OK, won't do.
Once we've tended to your emergency irrigation repair, we'll straighten out heads that are spraying into areas they should not. This goes for your entire system, as we are very devoted to ensuring your sprinkler system is operating at peak performance and efficiency. In fact, once of our core values is responsibility. We are highly engaged with water conservation efforts and can even upgrade your existing system to use up to 60% less water while keeping your lawn looking lush and green all year long.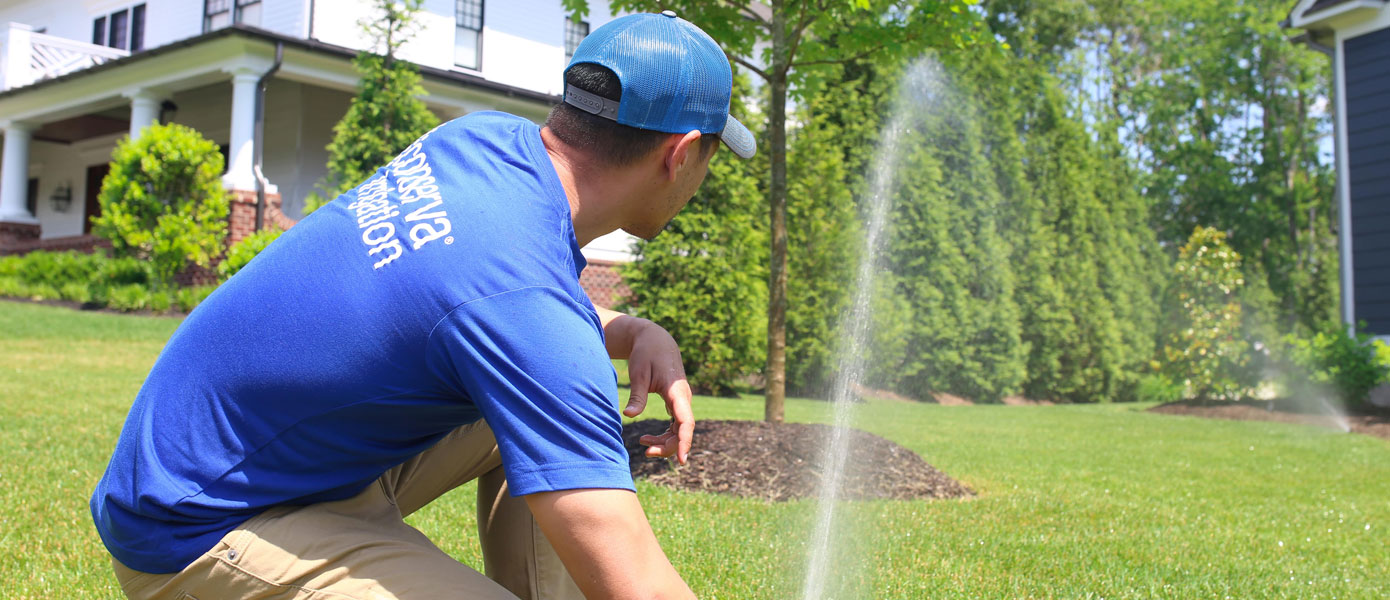 All of our irrigation technicians will arrive at your home in uniform and a clearly wrapped company vehicle. You'll never have to guess who's knocking on your door when we arrive. Furthermore, we will take the time to explain each additional issue with your irrigation system and provide you with a flat – rate quote for repairs. Most importantly, we pride ourselves on professionalism. That's why we will be there exactly when we scheduled your appointment. Professionalism is also one of our core values in an industry that seems to be lacking it.
If you're in need of fast, emergency sprinkler system repair, call us right away at (405) 896-5739 or fill out our contact form. We look forward to hearing from you an repairing your system right away!I
Posted By
Categories: