Is Your Sprinkler System Ready for the Overseeding Season in Norman, OK?
As you're probably aware, we are rapidly approaching the season for aerating and overseeding our lawns. Wouldn't it be nice to know that your sprinkler system is fully prepared for its intended job? Every single year we are called out to replace sprinkler heads that were completely destroyed during the aeration process. This is extremely common if you don't take the time to properly flag each of your sprinkler heads. After all, if you don't flag them, how can you expect your landscape company to avoid them? Conserva Irrigation of North Oklahoma City is offering a free sprinkler system inspection and we'll even flag your system's rotors and spray nozzles prior to your lawn's aeration. Call us today at (405) 896-5739!
In the above image, you'll notice the enormous damage done to the sprinkler rotor by an aerator. As we inspected each and every sprinkler rotor and spray nozzle, we noticed other issues with the system, too. For instance, some sprinkler rotors were actually spraying into the road and the driveway. This is obviously a waste of water and not in line with best practices of head-to-head sprinkler coverage. Proper sprinkler head coverage is paramount, especially during the grass seed planting season. The last thing you want is to underwater your newly laid down grass seed, as it may not properly germinate into your soil. Additionally, you don't want to overwater and potentially wash away a large portion of your grass seed.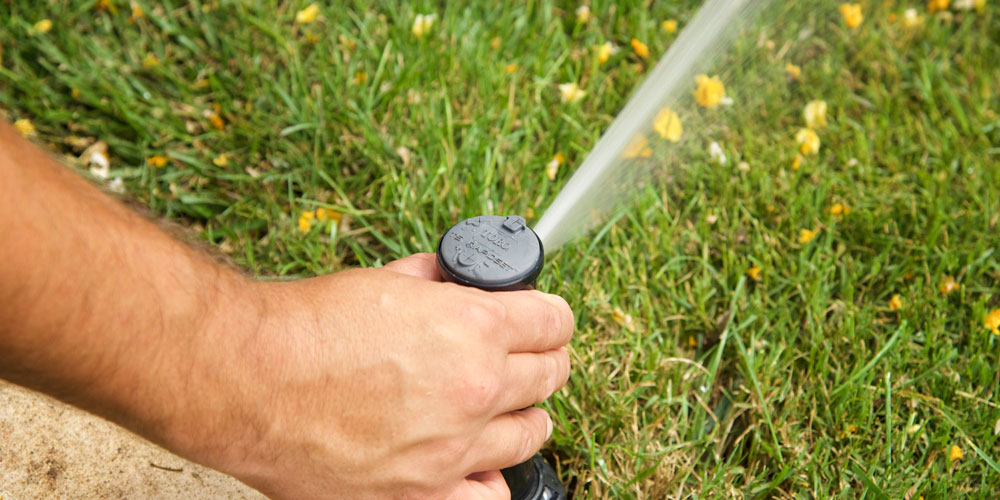 During our free, 12-point irrigation system inspection, we'll check every facet of your system to ensure that it's operating at peak performance and is ready for the heavy watering that occurs during grass seed planting/overseeding. Conserva Irrigation of North Oklahoma City places a major focus on the efficiency of your irrigation system. Through a few simple upgrades to smart irrigation technology, we'll ensure your system only delivers the perfect amount of irrigation and not a drop more. To do so, we'll check your controller's zone durations and make sure they are long enough, but not too long. We'll also re-align your sprinkler heads to make sure you have proper head-to-head coverage. It's a highly in-depth process that's 100% free to all new customers.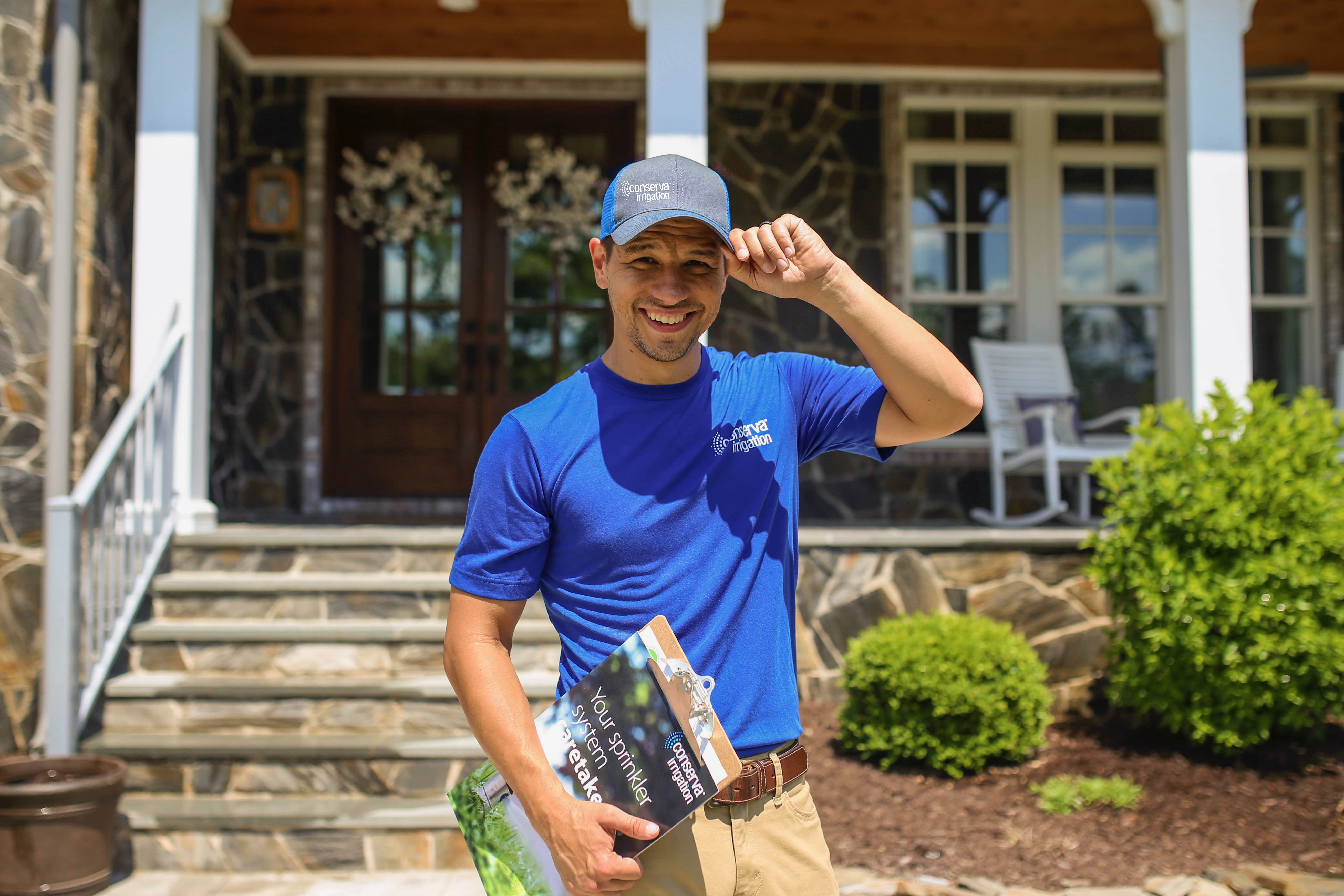 Conserva Irrigation is the industry's leader in water conservation. We can help you reduce your water usage for irrigation by up to 60% while keeping your lawn looking gorgeous all year long. If you'd like to claim your sprinkler system inspection before or after aeration and overseeding, call us today at (405) 896-5739 or fill out our contact form. We look forward to hearing from you soon!
Posted By
Categories: