How to Have a Lush Green Lawn All Summer Long in the Alpharetta Drought
Last summer was the second hottest summer in Atlanta's recorded history. With ongoing drought conditions, you may have struggled to keep your Alpharetta lawn alive. While we are in a level 2 water restriction zone, you may be wondering what you can do this summer to adhere to water restrictions and still maintain a healthy lawn and landscape. Look no further. Your choice in lawn irrigation service and repairs can be the difference between a dry crispy lawn and a beautiful green landscape that makes the neighbors envious.
Conserva Irrigation: Less Water. More Savings. Healthy Alpharetta Landscape.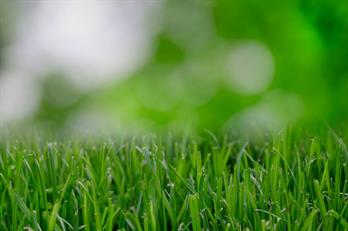 At Conserva Irrigation of North Atlanta, we don't just make sure your lawn is green. We make sure it is green with as little water use as possible. The Alpharetta drought is of concern to us and all of our neighbors. We want to make sure we meet water restrictions with additional effort to use as little water as possible when irrigating. With devastating total water bans from the early 2000s fresh in our minds, we hope to use water conservation as a way to protect everyone's investment in their lawn and landscape.
To meet water conservation goals, we focus solely on smart sprinkler systems. Our professional irrigation technicians arrive on site, on time with your satisfaction at the top of mind. We provide free Alpharetta sprinkler system inspections to discover hidden water line leaks, broken sprinkler heads, and potential water efficiency opportunities. We'll provide you with a free estimate with flat-rate pricing and no hidden fees.
Green Lawns & Landscapes with Less Water
After repairs, adjustments, and recommended upgrades, our clients can enjoy an evenly watered healthy green lawn and up to 40% improved efficiency in their Alpharetta irrigation system. That is 40% less water running down the culverts. Which is huge savings on your monthly water bill, especially during the hot, dry summer months.
If you're trying to make sure your Alpharetta lawn stays healthy and green all summer long, start with our free inspection today before the heat arrives. We'll get your system repaired and adjusted for peak efficiency and performance ahead of the summer heat. Call today to get started. (678) 671-2020
Posted By
Conserva Irrigation
Categories: