Rain, Rain Go Away: Prepare your Irrigation System for the Heat & Sun to Keep Your Lawn Healthy and Green
Finally, the rain has let up! I think everyone in Suwanee, Alpharetta, Johns Creek, Milton, Buford and the rest of North Atlanta are long over this wet summer we are having. While are all glad the drought is currently over, the inability to make outdoor plans stick is giving us all cabin fever.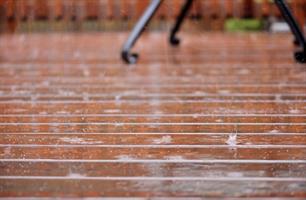 Look outside. Are your lawn and landscape greener and lusher than ever before? If so, we are here to help you keep them that way. While irrigation may not have entered your mind for even a second this season, you need to prepare now before your lawn shrivels up without the constant rain.
Irrigation System Start-Ups
If you haven't turned your sprinkler system on yet, you could be in for a surprise when the rain does finally let up. Over the winter and throughout the flooding summer rains, your system may have suffered some unseen damage. If you wait until the weather has been hot and dry for more than a few days and discover a problem with your sprinkler system, you could be risking the health of your lawn. Keeping a lawn that has had copious amounts of rain healthy when the rain stops requires much less water than bringing a dry lawn back to life.
What Can You Do?
We recommend you call us for a spring start-up service. (But in the summer.) We'll come out, inspect every zone, every sprinkler head, and every sensor. We'll start up your system and adjust the programming and nozzles to ensure efficient and effective irrigation. We'll provide you with a list of needed repairs if we happen to come across any, with a flat rate quote for fixing them. We keep the most common repair parts well-stocked so we may even be able to fix it on the spot if you would like.
Don't wait until your lawn dies. Call Conserva Irrigation of North Atlanta today to keep your post-monsoon lawn lush and healthy. (678) 671-2020
Posted By
Conserva Irrigation
Categories: