Who to Call for Drainage Solutions in Hampton Roads
Does your yard become soggy and messy every time it rains? Does it do so even when it's a light rain? If so, your yard absolutely suffers from poor drainage. When it begins to feel like all of your neighbors' runoff is coming into your yard after a downpour, then it's time to call the local drainage solutions experts at Conserva Irrigation of Hampton Roads. We offer custom-designed drainage solutions designed to keep your lawn from becoming oversaturated and ultimately will keep your lawn lush and green all year long. Call today at (757) 702-5170!
While you may be inclined to request a "French" drainage system, that may not be the specific type of drainage system that your yard needs. We take our time to fully analyze your yard's slope and all angles of approach for any water runoff after a storm. We'll then take into account the best countermeasures for combatting your yard's drainage solutions. We will custom-design your yard's drainage system so that you never again have to worry about stepping into a soggy, muddy yard after a simple rainstorm.
Make sure you're hiring a professional, insured drainage company for all your drainage solutions needs in Hampton Roads. If you hire the wrong company, you may end up with a drainage system that cost you hundreds, yet does absolutely nothing to fix your yard's drainage issues. Remember, each yard and its drainage issues are completely different. So, if your neighbor has a French drain and you think you need one too, that may not be what your yard requires at all.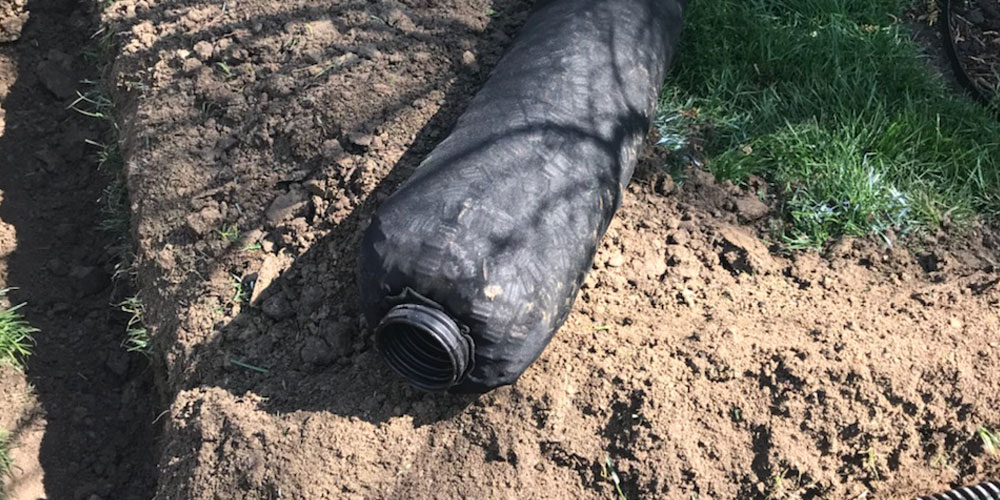 At Conserva Irrigation of Hampton Roads, we offer unrivaled customer service and will let you know what to expect up front. We use flat-rate pricing so you'll never have to worry about any hidden fees or surprise charges. We'll also be completely up front about what damage may be done to your lawn in order to fully install the drainage system. Remember, if a drainage company has to bring a trencher onto your lawn, your lawn is going to show signs of wear and tear, especially if your lawn is on a steep grade.
So, if your yard is in need of drainage solutions and you're looking for a local professional company to take care of it, look no further than Conserva Irrigation of Hampton Roads. To find out more information about our yard drainage solutions, call us today at (757) 702-5170 or fill out our form here. We look forward to hearing from you soon!
Posted By
Conserva Irrigation of Hampton Roads
Categories: