Fort Collins Sprinkler Repair
Your local experts for all your sprinkler system needs!
At Conserva Irrigation of Fort Collins we know you have dreams of a beautiful, lush, green lawn with a bright and colorful garden. But the cost to water all of that can be quite expensive! That is why Conserva Irrigation of Fort Collins became the first company to create sprinkler systems with water-conservation as a primary focus. We are the leaders in sprinkler repairs and system upgrades that save you water and money while keeping your lawn looking immaculate!
Schedule your free sprinkler inspection here!
Sprinkler Repair Near You in Fort Collins
Are you watching your water bill go up and up? Perhaps you are seeing signs of insufficient water to your yard and plants. As sprinkler systems age, this becomes more of a problem for Fort Collins home and business owners. An outdated sprinkler system in need or repair can cost you more money every month and leave your lawn looking patchy and brown.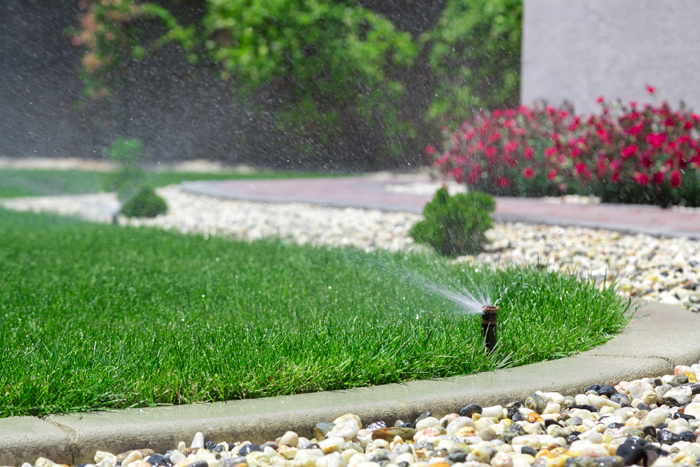 Common sprinkler system problems and performance issues:
Leaking sprinkler lines
Broken sprinkler heads
Misaligned sprinklers
Controller failure
System or zone failure
Dry spots or wet spots on your lawn
Our Fort Collins team understands it can be frustrating feeling like you're watching your money spill off into the street and down the rain gutter. That's why we offer a comprehensive sprinkler inspection to our new customers to help them identify the cause of their lawn problems and we work with you to go over a plan to repair your sprinkler system that you can rely on.
Sprinkler System Installations
The expert irrigation technicians at Conserva Irrigation of Fort Collins can help you install a your new sprinkler system quickly and effectively. We can install full, brand new systems, expand on existing ones, or do full replacements of your current outdated and improperly functioning system.
We know that doing a brand-new sprinkler system for your property sounds like it will take too long, but our highly trained team understands system design and specification are critical to a successful sprinkler system installation. We have created a process to help us efficiently plan out and execute a new installation for you, so you can get back to what's important to you!
Our installation process includes considering the following about your property:
Precipitation rate
Percolation rate
Type of soil
Slope
Sun and shade
We will create a unique and efficient sprinkler systems for your For Collins neighbors that is perfect for saving you water, time, and money!
Additional sprinkler services we offer
Commercial Property Services – That's right! We proudly offer sprinkler repair and installation services to our fellow Fort Collins business owners as well as homeowners!
Seasonal Services – Regular maintenance that is specific to our climate and season are essential for keep your sprinkler system running like new! Conserva Irrigation of Fort Collins Offers Winterization and Summerization sprinkler services in Fort Collins
Upgrades – Your outdated system may be costing you money and water, an upgrade can help resolve that!
Pump installation, Repair, and Maintenance – The heart of your system! Conserva Irrigation of Fort Collins helps make sure your pump filters, electronics, and mechanical components are services and functioning properly!
Backflow Preventer Repair and Maintenance – We work to make sure you and your loved ones are safe from drinking contaminated water that can happen with malfunctioning Backflow Preventers!
Special Requests – Your sprinkler system is unique! If you need something specifically for your system, we can help you!
Why choose Conserva Irrigation of Fort Collins?
Conserva Irrigation has been in business for years for more than just our top-notch services and expertise! We value the time and needs of our Fort Collins customers. That's why we offer free sprinkler inspections to new customers, have responsive staff, and knowledgeable technicians. We believe in preserving our most important natural resource, water, while still providing our customers with the services and courtesy they've come to expert with the Conserva Irrigation name!
Ready to transform your lawn? Call us today at (970) 633-3083!