Drainage Solutions in Frisco
Types of Drainage Solutions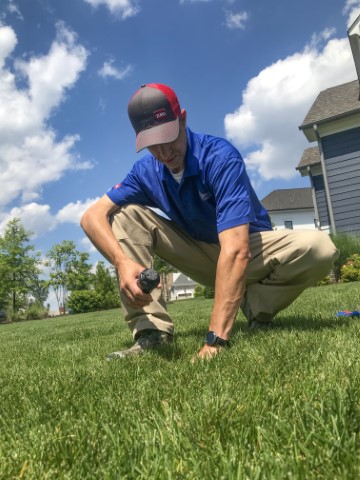 ​
Of course, there are a few different options when it comes to discovering the best drainage solution for your property. Depending on your overall design preferences and needs, your Conserva expert will be able to walk through a few different options. With our expert services, we are sure to get your property's irrigation and drainage systems working efficiently and effectively for you and your home in Frisco. From water runoff from your sprinkler system to your next rainstorm, your property will be able to handle any type of water that has entered your property. Say goodbye to pooled water!
Our water drainage solutions can work with the beauty of your lawn - call (469) 290-3439 to learn more!
Some of the drainage solutions we offer include:
French Drains – One of the most common types of drainage solutions, a French drain is usually covered by rocks that lead water into a pipe. A common and convenient option, this drainage solution is only distinguishable by their iconic drain tiles.
Dry Creek Beds – Not only aesthetically pleasing and effective, but dry creek beds also continue to be a great option for those who own properties with little slope or copious amounts of shade. Dry creek beds are able to handle a lot of water, help cut down on soil erosion, and prevent the movement of soil throughout your property. The best part is that dry creek beds are one of the most customizable options, allowing you to inject your unique style.
Channel Drains – A common drainage solution for most hardscapes including driveways, patios, and pool decks, channel drains are great to keep standing water nonexistent. Using long gates that collect water, channel drains use underground trenches to move water away from your yard.
Downspout Drain – Commonly connected to your home's gutter system, downspout drains are designed to take rainwater away from your home. Depending on the type of your property, you may need something a bit more intensive than a traditional downspout drain. Underground drain lines and extensions maybe need to prevent the pooling of water.
Our yard drainage solutions are built to shed water from your property in the event of heavy rains. Learn more by calling (469) 290-3439 or contact us online!
Whether you're dealing with soggy spots on your property, increased flooding, or pools of water, you've come to the right place. These are signs that disaster is just around the corner. Often ignored, any type of flooding caused by irrigation should be inspected and fixed by a team of professional irrigation experts. At Conserva Irrigation of DFW North, we provide reliable and professional drainage solutions for owners of both homes and businesses in Frisco. No matter the problems you are experiencing, you can rest assured that our expert irrigation team will take the time to learn about your specific needs and develop a drainage solution that leads you to healthier and brighter lawns!
Need help with removing excess water from your property after heavy rain? Call (469) 290-3439 or contact us online to learn more about our Frisco drainage solutions.
Why is Proper Drainage Important?
A proper drainage system will allow water, either from irrigation or rainfall, to flow through troubled areas on your property. Either due to the quality of your lawn, the slope, or frequency of exposure, pooled and stagnant water should never be ignored. One of the best ways to ensure your lawn is ready to thrive is by having a drainage system installed.
Some benefits of a professionally installed drainage system include: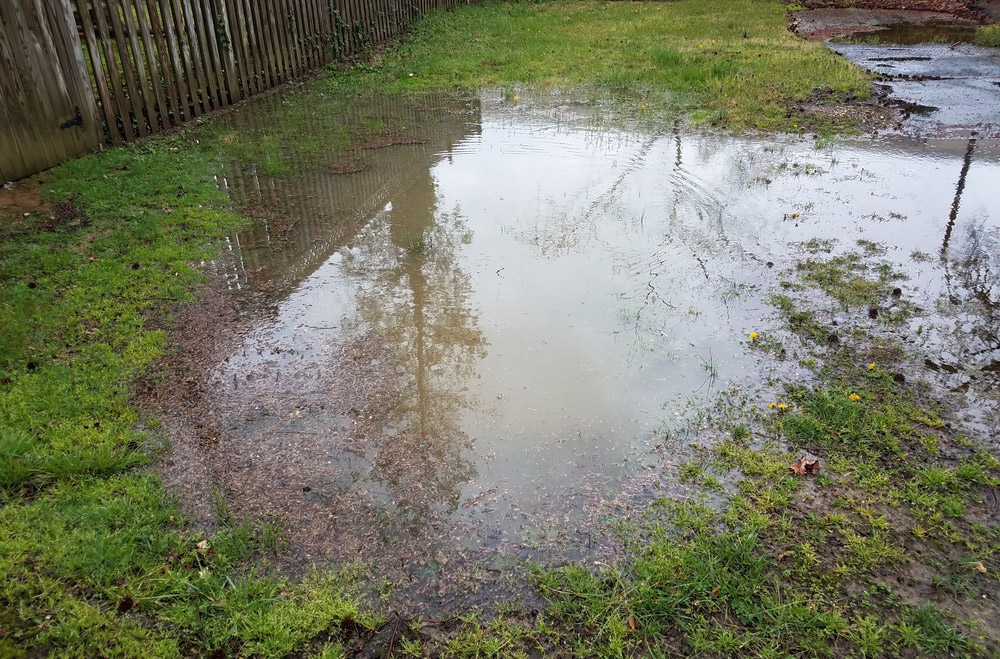 Ensures Health of Vegetation – Whether you invest in your flower bed every year or your shrubs are getting a little too much water after it rains, proper lawn drainage can be a big gamechanger. Drainage solutions will help ensure that your plants aren't suffering from oversaturation that can harm them over time.
Prevents Pooling of Water – Not only can pooling stagnant water damage your lawn, but it can also pose a health risk for you and your family. Pooled water that is left unattended can grow micro bacteria and become a breeding ground for various types of pests. A proper drainage system ensures water isn't collected and instead flows away.
Decreases Chances of Water Damage – While excessive water can damage your lawn, it can also damage your home's foundation. Without proper drainage, rainwater can find its way in the cracks of your foundation leading to increased water damage.
No matter the drainage solution you decide to go with, your property will thrive. Instead of monitoring your sprinkler system every time it goes off to prevent a flood, you can rest assured knowing that your property's new drainage solution will handle any excess water that may occur.
Get a Drainage Inspection in Frisco
At Conserva Irrigation of DFW North, we're here to make a big difference for your lawn – and wallet. Conserva Irrigation is the first and only company to be founded specifically on the idea of wanting to conserve water. Not only are our services designed to save you money on your monthly water bill, but they are also designed to conserve the planet's most precious resource: water!
When you're ready, give our professional and experienced team a call! Within one call, we'll be able to schedule your free drainage inspection of your current irrigation system and property. Not only inspecting your sprinkler system, but our experts will also perform a thorough inspection of your property to ensure it is getting the water it needs and it has the best drainage options installed.
When you're ready to experience the difference Conserva Irrigation of DFW North can make for your property in Frisco, give us a call at (469) 290-3439 or contact us online to get started!