Don't Wait to Schedule Your West Windsor Irrigation Repair!
Spring is barely underway, and already you need an irrigation repair in West Windsor. Since it doesn't seem like a major issue, you wonder if it's okay to wait. After all, what could go wrong so early in the season?
Winters in Central and Northern New Jersey can be harsh and cause damage to your sprinkler system. Once the water is turned on in the spring, many homeowners find that their irrigation system needs a repair. To start the season off right, it's best to take care of your West Windsor irrigation repair as soon as possible. This way, you can maintain a beautiful, lush landscape without any interruptions later in the season.
Why should I take care of my West Windsor irrigation repair right away?
If you need a West Windsor irrigation repair, it's critical to have a professional lawn sprinkler company take care of it right away. Even if the issue appears small, there may be something more significant lurking below the surface, such as a leak or a line break. By putting off an irrigation repair, you could further damage your sprinkler system, costing you hundreds, possibly thousands, of dollars to repair in the future. It's not worth the risk!
For example, your sprinkler head may not be rising properly, so, naturally, you may think there's an issue with the head. While that may be the case, it could also be a bigger problem. When you have a leak below the surface, there can be a drop in the water pressure that stops the head from rising. If the leak is not repaired, it could wreak havoc on your system.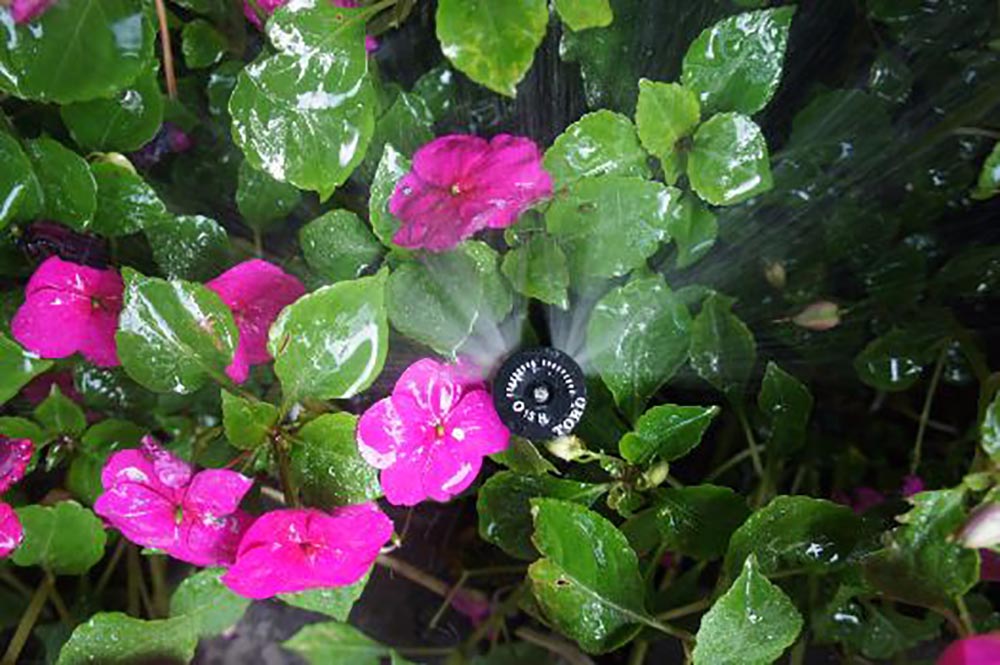 Conserva Irrigation of Central NJ: West Windsor's Irrigation Repair Experts
At Conserva Irrigation of Central New Jersey, we take a comprehensive approach to irrigation repair. When we come out for a visit, we evaluate your entire system at no additional cost to you. This way, we can get to the root of the repair and head off any other problems that may cause you frustration in the future. During our inspection process, we examine all sprinkler heads, check for leaks and line breaks, and assess each system component for proper programming, functioning, and efficiency.
Next, we'll walk you through our inspection report and make you aware of any necessary repairs and opportunities to increase efficiency. We'll also share our flat-rate pricing and answer any questions that you may have. At this time, you'll have a complete understanding of what it takes to get your system up and running the way it should. Since our trucks are stocked with premium products from Toro®, our highly trained technicians can almost always take care of your repair on the same visit.
If you're ready to take care of your West Windsor irrigation repair, call Conserva Irrigation of Central NJ today to schedule. We'll get you up and running in no time!
Posted By
Categories: