When should I winterize my irrigation system in New Jersey?
In Central and Northern NJ, the first freeze typically arrives in mid-November, though it varies from year to year. Since the general rule of thumb is to winterize your irrigation system one week before the first freeze, it's essential to take care of this task early in the fall. After all, you can't ever be sure what Mother Nature has in store – especially in New Jersey!
Schedule Your Marlboro Irrigation Winterization Blowout Before It's Too Late!
If you've lived in Northern or Central NJ for some time, you know that the cold weather can sneak up on you. One day you're admiring the beautiful foliage, and the next day you see frost on the pumpkin. Since the last thing you want to do is damage your sprinkler system, make sure to take care of your Marlboro irrigation winterization before it's too late!
If you're thinking of taking on your Marlboro area irrigation winterization blowout as a DIY project, we don't recommend it. During a winterization, it's critical to evacuate every drop of water from your sprinkler system. Any water remaining in your sprinkler can freeze when the temperatures plummet, causing pipes to burst and extensive damage to your system.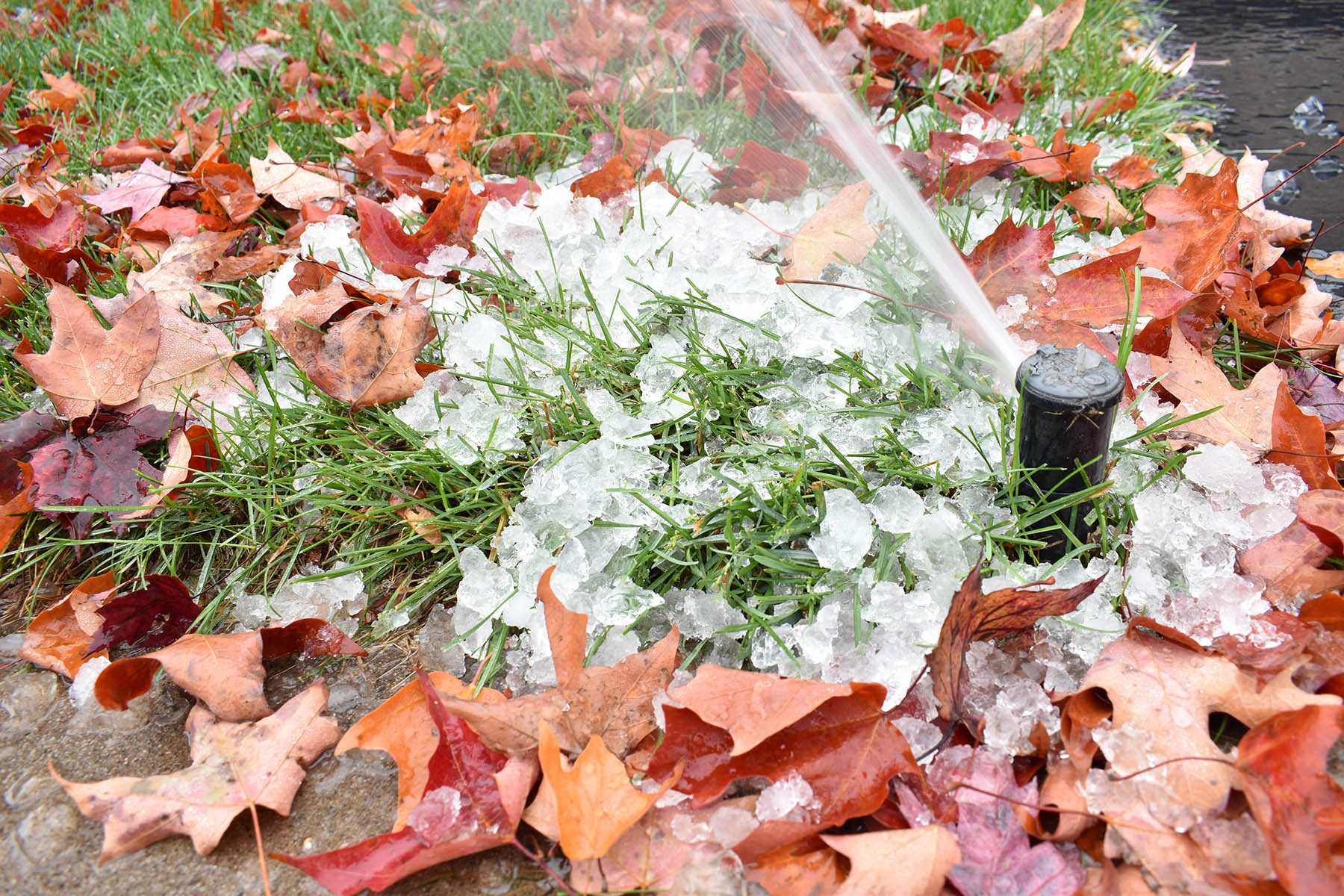 When it comes to winterizing your sprinkler system, we recommend hiring a professional irrigation company to do the job. Only a certified irrigation professional has the experience, expertise, and sophisticated diagnostics to get the job done right. Anything less, and you could be looking at a partial or a complete sprinkler system replacement this spring.
Professional Marlboro Irrigation Winterization Blowouts from a Company You Can Trust
If you're looking for a high-quality Marlboro NJ area winterization, call on Conserva Irrigation of Central NJ to get the job done right. When we come out to perform your Marlboro irrigation winterization blowout, we'll turn off the water source and professionally evacuate all the water from your sprinkler system so that you're fully protected from freezing temperatures.
At that time, we'll thoroughly inspect your irrigation system for repairs and efficiency at no additional cost to you. This way, you will have a complete picture of what it takes to get your sprinkler system running at peak efficiency when you're ready to turn the water back on in the spring.
Upon completion, we'll share our inspection report and associated flat-rate pricing. We'll also leave you with our No Freeze Damage Guarantee™, giving you peace of mind that your irrigation system is fully protected from freezing temperatures.
If you're interested in a professional irrigation winterization in Marlboro, call Conserva of Central NJ today to get on our schedule. Don't wait too long to schedule your winterization! All it takes is one good freeze!
Posted By
Conserva Irrigation
Categories: