It's Time for Your East Brunswick Irrigation Winterization! Schedule Today!
As the leaves start to turn, you know you've wrapped up another summer! You begin to feel a chill in the air, and it's time to start preparing your home for the colder months ahead. And while there are lots of jobs on your to-do list, you know it's of the utmost importance to winterize your irrigation system.
Since the temperatures in North and Central New Jersey typically dip below freezing in mid-November, it's critical to protect your sprinkler system from the cold temperatures well in advance. If your system is left unprotected, water can freeze, and pipes can burst, causing extensive damage. Unless you properly winterize your sprinkler system before the first freeze, you could be at risk for a partial or complete system replacement come spring.
While you may consider winterizing your irrigation system yourself, this isn't a good idea. Often there are repairs, such as leaks and line breaks, that go undetected below the surface, and only a professional irrigation specialist has the diagnostic tools and experience to evaluate the status of your system. Unless all the water has been completely evacuated from your sprinkler before the first freeze, you're setting yourself up for expensive repairs. 
At Conserva Irrigation of Central New Jersey, we offer professional, top-of-the-line irrigation winterization blowouts in East Brunswick and all surrounding areas. Our technicians are certified, friendly, and the best in the industry. They'll communicate with you through the entire process, and you can feel confident that their work is to the highest quality standard.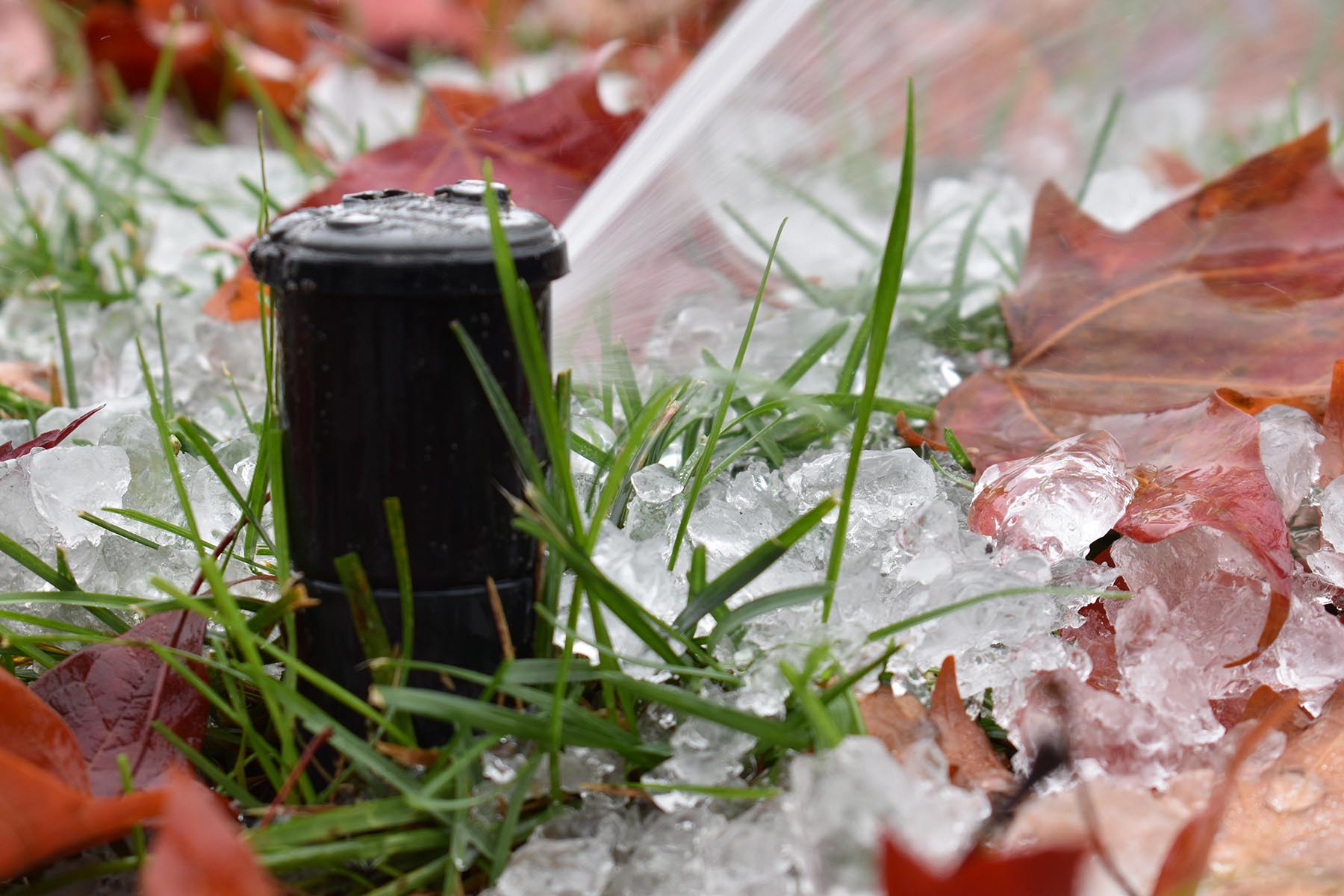 Conserva Irrigation's winterization process includes:
Turning off the water supply to the sprinkler system
Evacuating all water from the sprinkler system
Turning off the controller to the sprinkler system
Assessing the condition of the sprinkler system
Creating a sprinkler Winterization Report
Leaving behind an estimate for sprinkler repairs
Answering any and all questions that may come up during the sprinkler blowout
Leaving you with the confidence of our No Freeze Damage Guarantee™
As part of the winterization process, we take an in-depth look at your irrigation system to evaluate efficiency and check for repairs. We'll walk through your entire system, examining every sprinkler head in every zone, checking for leaks and line breaks, and assessing each component for proper functioning, programming, and efficiency. Upon completion, we'll make you aware of any necessary repairs so that you're ready to hit the ground running once you turn the water back on in the spring.
If you're looking for a high-quality, professional East Brunswick irrigation winterization blowout, call us today or complete our online contact form to schedule an appointment. We look forward to hearing from you!
Posted By
Conserva Irrigation
Categories: