Prepare for Freezing Temperatures in Marlboro NJ & Get Your Irrigation Winterization Blowout Today!
With temperatures in Marlboro NJ historically dipping below freezing in late-November, it's critical to take care of your irrigation winterization sooner rather than later. Freezing temperatures can cause you pipes to freeze and burst, costing you hundreds, even thousands, of dollars to repair and potentially ruining your entire irrigation system.
To avoid any damage during the colder months, make sure to hire a professional irrigation company to make sure the job is done right. While evacuating the water from your system is one piece of the equation, it's also important to perform safety and quality checks that a nonprofessional may overlook. Without all the checks in place, system components could freeze over and result in a partial or complete irrigation system replacement.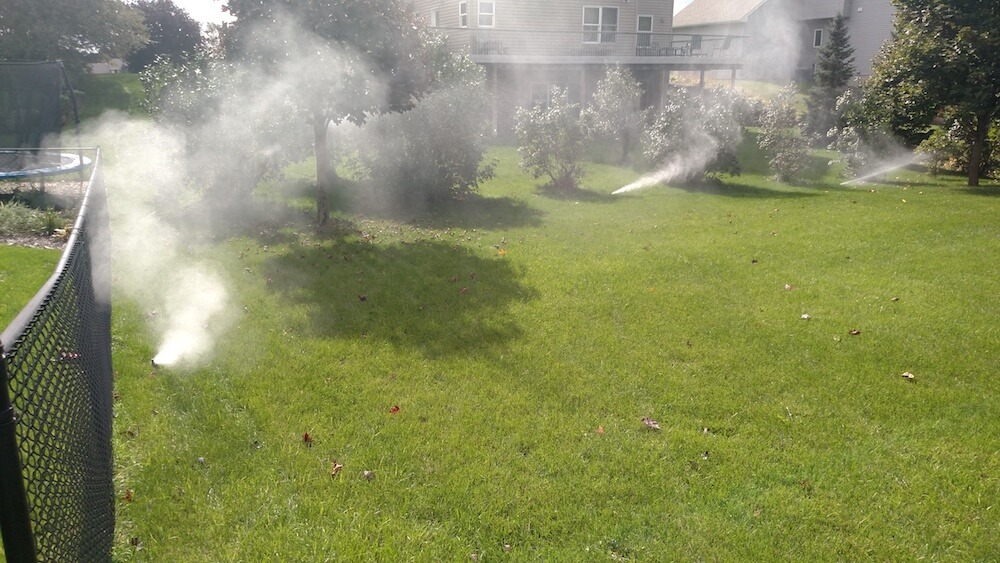 High-Quality Marlboro Irrigation Winterization Blowouts
Conserva Irrigation of Central New Jersey is a locally-owned, nationally-backed irrigation company that offers high-quality irrigation winterization blowouts to prepare your sprinkler system for the winter months. Our irrigation professionals are certified, friendly, and experts in their field. We perform each irrigation winterization to the highest quality standard, so you can feel confident that your irrigation investment is protected from freezing temperatures this winter.
Starting at $60, we evacuate all the water from your irrigation system, turn off the controller, and perform safety and quality checks for proper functioning, regardless of the size of your system or who installed it. We also offer our No Freeze Damage Guarantee™ assuring your system is protected from freezing temperatures.
As part of the winterization process, we use sophisticated diagnostics to evaluate your entire system for any necessary repairs so that you're ready to go when your water gets turned back on this spring. Upon completion, we'll walk you through our Winterization Report and share any necessary repairs and associated flat-rate pricing. Since our trucks are fully stocked with Toro® products, we can almost always make any repair on our visit.
If you live in Marlboro NJ and are interested in an irrigation winterization, call Conserva of Central New Jersey today to schedule an appointment. We look forward to hearing from you!
Posted By
Conserva Irrigation
Categories: