Broken Sprinkler Heads in Dallas? Why You Should Call a Professional
Sometimes what appears to be a simple irrigation repair may actually be something else altogether, and a misdiagnosis can be a very expensive mistake. While it might be tempting to call your lawn guy or try to fix a broken sprinkler head yourself, it's important to work with a professional irrigation company when you have an irrigation problem, big or small.
At Conserva Irrigation of North Dallas, our professional technicians have the experience and expertise to diagnose your repair accurately the first time. We'll communicate with you through every step of the repair process and get your system up and running the way it should in no time. Since our trucks are fully-stocked with Toro® products, we can almost always take care of your repair during our first visit.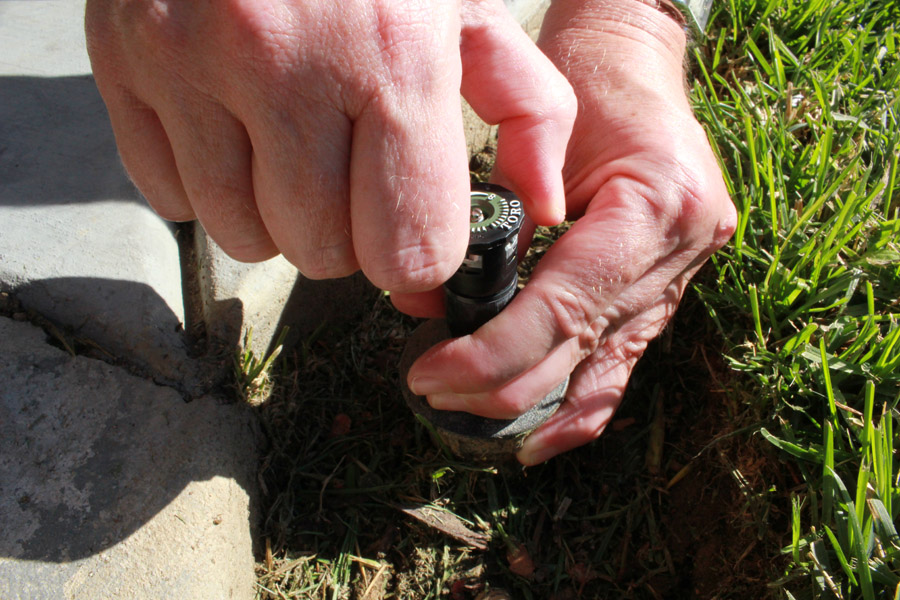 Free Inspection at Time of Repair
When you see a geyser in your front yard, it's evident you have an irrigation problem, but often repairs go undetected below the surface. Left unattended, hidden repairs can cause extensive damage to your system, potentially costing you hundreds, possibly thousands, of dollars down the line.
At Conserva Irrigation, we offer inspections at the time of repair at no additional cost to you. By thoroughly evaluating your irrigation system above and below the surface, we get to the root of your irrigation problem and look for other issues that may give you headaches in the future. During the process, we carefully examine each sprinkler head, check for leaks and line breaks, evaluate each component for proper functioning and programming, and look for opportunities to increase efficiency.
Upon completion, we'll walk you through our inspection report and rate your system for efficiency on a scale of 1 to 100. Our certified technicians will make you aware of any necessary repairs and ways to improve efficiency, explain our flat-rate pricing, share some information about the latest in innovative irrigation technology from Toro®, and answer any questions you may have.
When all is said and done, you'll have a full understanding of your irrigation system and what it takes to get it running properly and efficiently. From a broken sprinkler head to a system shutdown, or anything in between, you can feel confident that our irrigation professionals will repair your system to the highest-quality standard so that you can have peace of mind.
Broken Sprinkler Heads, Leaks, or Line Breaks in Dallas? Conserva Can Help
If you have broken sprinkler head, leak, line break, or other irrigation repairs in the Dallas area, we've got you covered. Give us a call or complete our online form to schedule an appointment, and we'll get your system running the way it should in no time.
Posted By
Conserva Irrigation
Categories: