Alpharetta Sprinkler Systems: How to Save Money & Keep Your Lawn Alive During the Impending Dry Season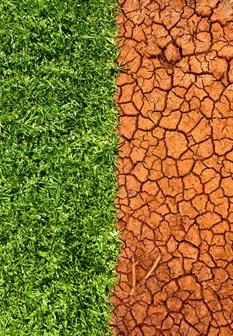 If 2017 continues recent trends in the Atlanta weather patterns, we are approaching another dry season in the region. With current water restrictions and drought conditions already upon us, you may be wondering how you're going to keep your Alpharetta lawn and landscape green and alive during the summer without devastating your household budget. At Conserva Irrigation of North Atlanta, we have a few hot tips for maximizing green in your yard while hanging on to a little bit of green in your wallet.
Alpharetta Sprinkler System Installations
Many people associate sprinkler systems with expensive water bills. While 59% of your household water use can be attributed to irrigation needs, sprinkler systems help regulate that cost and water use better than hand watering your lawn, garden, or flower beds. Inconsistency with human patience for hand watering could lead to over-watering and high water bills. Garden sprinkler neglect could mean over-saturation and a great deal of run-off. On the other hand, the investment of time and money you place in your lawn, vegetable garden, landscape and flower beds could be wasted if you forget to water consistently. Set it and forget it with the most efficient Alpharetta sprinkler systems available.
Alpharetta Sprinkler System Repairs
Pre-season sprinkler system repairs could save you big during this summer season. A single broken sprinkler head (the most common Alpharetta sprinkler system repair) could leak 18-45 gallons of water each and every time your sprinkler system runs. Call Conserva Irrigation to repair every leak or break in your sprinkler system before you turn it on for the season.
Free Alpharetta Sprinkler System Inspection
To assist you in identifying those essential Alpharetta sprinkler system repairs, we offer a Free sprinkler system inspection. It is one of the best, free things you can do to help yourself save money during the dry season. We'll not only inspect and test every zone, nozzle, line, sprinkler head and controller in your sprinkler system, we'll also identify opportunities for improved efficiency. From zone adjustments to replacing nozzles to reprogramming your controller, we can help you use as much as 40% less water.
With water costs in Atlanta being the national high, 40% savings would be helpful to any household. Call today to schedule your free Alpharetta sprinkler system inspection. 678-671-2020
Posted By
Conserva Irrigation
Categories: