Sprinkler System Repair Fort Worth
Reliable Fort Worth Sprinkler Line Repair
The weather in the Fort Worth area can change from one day to the next, or even hour-by-hour, and the range of temperatures can put stress on your lawn's irrigation system throughout the year.
Now and then, you may need an irrigation repair, but in order to save you the headache of another repair shortly after, it needs to be done right the first time.
To extend the life of your sprinkler system, it's important to work with a professional sprinkler company with the experience and expertise to get to the root of the problem and repair your system to the highest quality standard.
Otherwise, you could be setting yourself up for a cycle of ongoing sprinkler repairs, which can be frustrating and expensive.
For trusted sprinkler system repair in Fort Worth, contact the pros at Conserva Irrigation of Fort Worth online or call (817) 934-7861.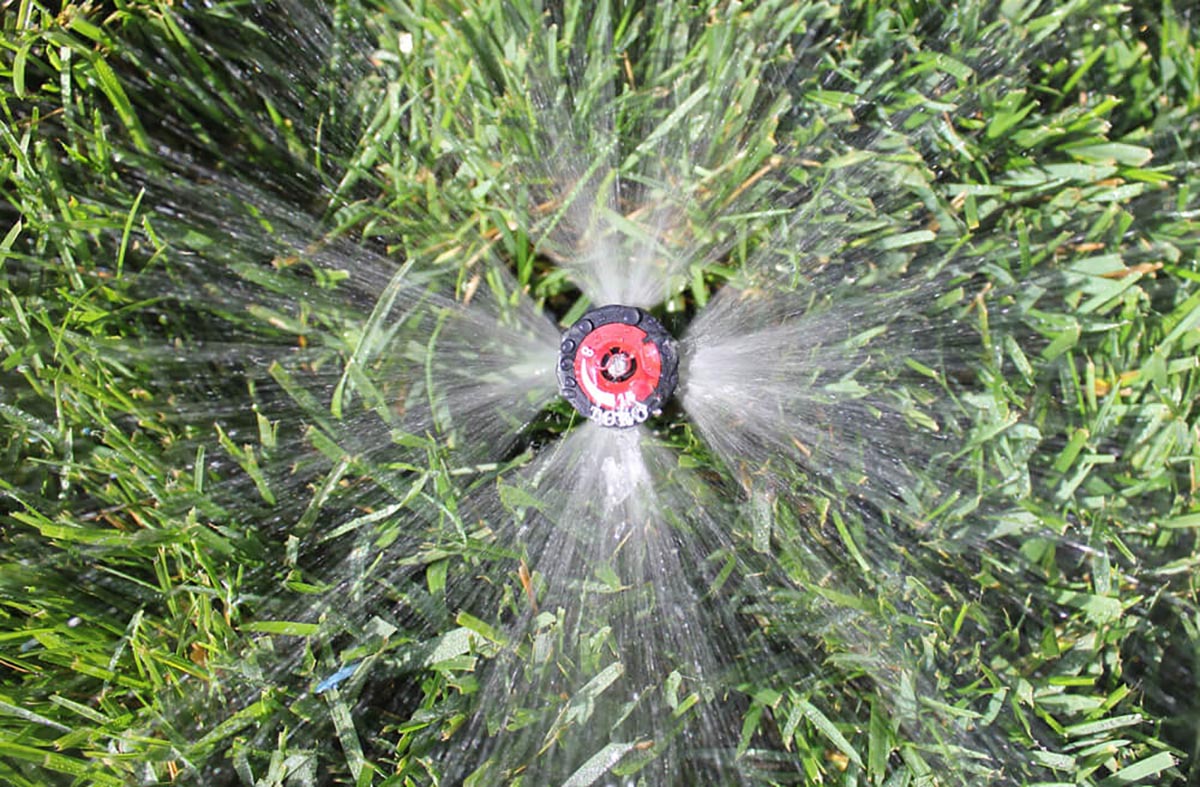 High-Quality Sprinkler Repairs Near You
At Conserva Irrigation of Fort Worth, irrigation is all we do. Unlike other companies that offer a suite of services and dabble in sprinkler systems, we are experts in irrigation and here for all of your sprinkler repair needs.
If you are seeing any of the common sprinkler system problems listed below, or just think you need help, let us know, and we'll have your irrigation system repaired in no time.
Common Sprinkler System Problems
Sprinkler System won't turn on
Broken sprinkler heads
Sprinkler system leaks
Sprinkler system watering while it's raining/sensor not working
Dry grass
Dry spots dotting the side of a long driveway
Grass is too wet
Mold/mushrooms growing in your lawn from over-watering
Weak/clogged sprinkler heads
Zone won't turn on
Sprinkler system won't shut off
Zone won't shut off
Upgrade sprinkler system controller
Sprinkler system controller programming
Spraying the house or road/adjust heads
Needs changes or repair after landscape changes
Sprinkler system tune-up/inspection
Vacuum breaker leaking
Vacuum breaker testing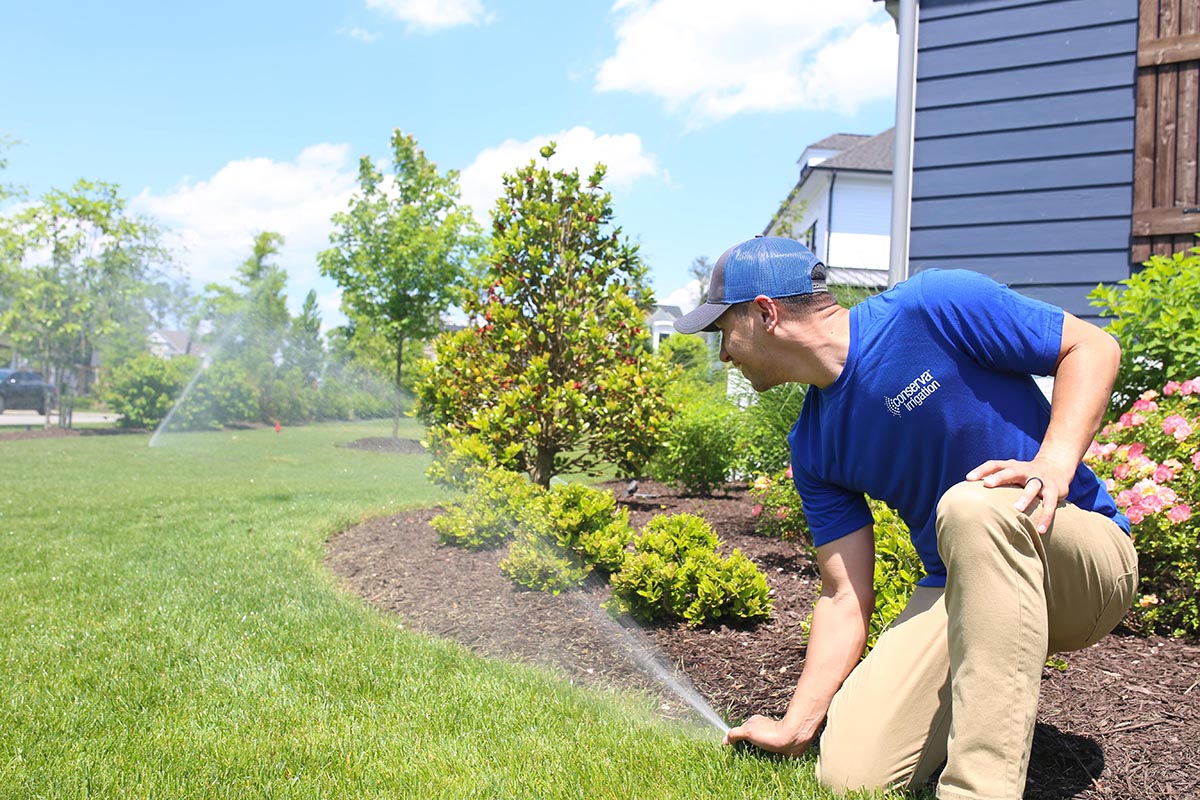 Do you have a geyser erupting in your front yard? Are you getting brown spots in your yard and don't know why? Do you see consistent pooling, puddling, or runoff during or after your sprinkler system has run?
At Conserva Irrigation of Fort Worth, we'll accurately diagnose the problem and repair your sprinkler system to the highest quality standard, regardless of the brand, size of your sprinkler system, or who performed the sprinkler system installation.
Want to get started on Fort Worth Sprinkler Repair? Contact Conserva Irrigation of Fort Worth online or call (817) 934-7861.
Fort Worth Sprinkler Repairs You Can Trust
When Conserva Irrigation of Fort Worth comes out to work on sprinkler system repairs, we are professional in every sense of the word.
Our expert Fort Worth sprinkler repair technicians and irrigation specialists arrive in a Conserva truck wearing company attire -- we're friendly and on time! Gone are the days of sloppily dressed guys arriving in dented, unmarked vans!
Our Fort Worth Sprinkler Repair Process
During our sprinkler repair process, we provide comprehensive sprinkler system inspections at no additional cost to you. This way, we can accurately diagnose your irrigation repair the first time and head off any issues that may cause you problems down the line.
Our certified Fort Worth sprinkler repair and irrigation technicians will evaluate your sprinkler system from top to bottom, examining every sprinkler head zone-by-zone, checking for leaks and line breaks, and assessing each sprinkler system component for proper functioning, programming, and efficiency.
One of our top priorities is making sure your sprinkler system is conserving water efficiently to save you some money on future water bills and to help the environment.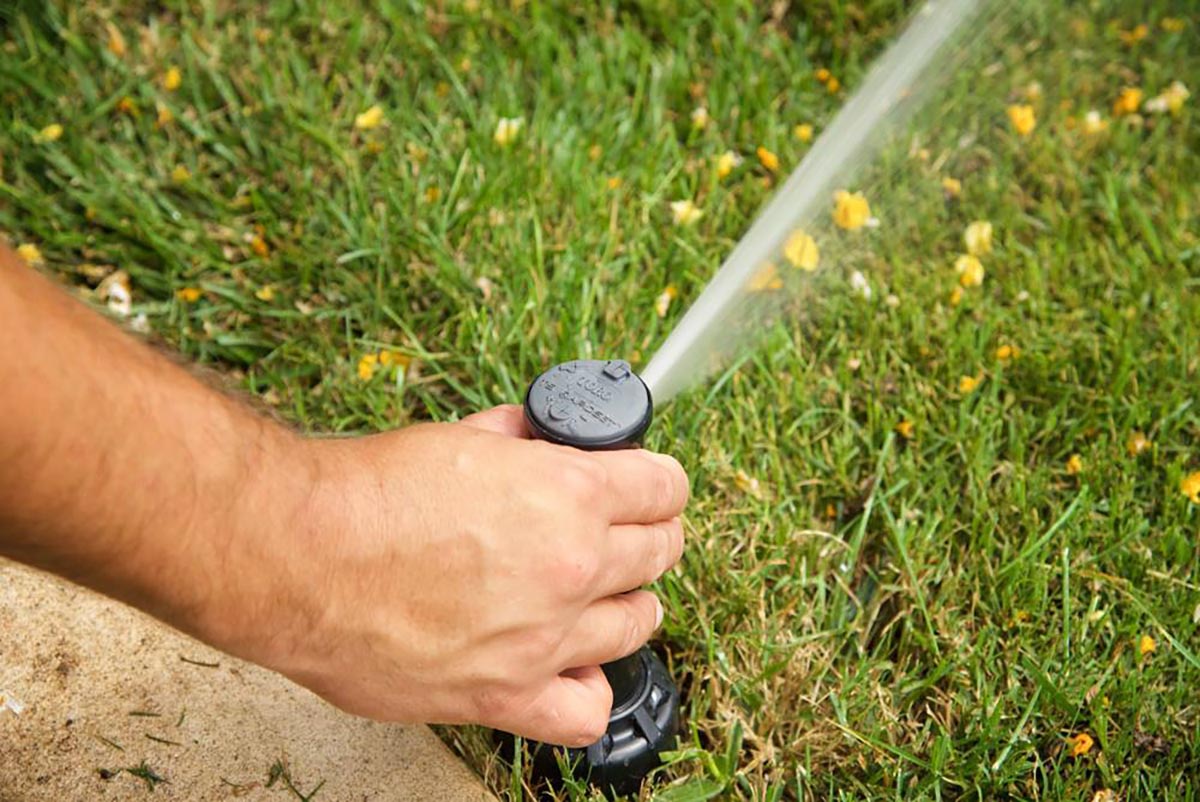 After we complete the sprinkler system inspection, we'll walk you through our inspection report, making you aware of any repairs and ways to improve efficiency.
We'll also share our simple, flat-rate pricing as well as some information about smart irrigation technology from Toro® and answer any questions that you may have.
Additionally, we'll rate your sprinkler system from 1-100 for efficiency using our proprietary System Efficiency Score (SES). When working with customers to increase sprinkler system efficiency in the Fort Worth, Southlake, Aledo, and the surrounding areas, they report a decrease in water usage for irrigation from 40%-60%, doing what's right for the environment and saving money on their water bill in the process.
Once we complete your sprinkler inspection, you'll have a full understanding of your Fort Worth sprinkler system and what it takes to get it running at peak efficiency.
We know that your time is valuable which is why we work to get the job done right on our first visit whenever possible. Since our trucks are fully stocked with top-of-the-line irrigation products from Toro®, we can almost always take care of your sprinkler repair on the same visit.
High-Quality Irrigation Repairs in Fort Worth
Your Fort Worth irrigation repairs will always be completed by our well-trained irrigation technicians. You can have full faith knowing that we will be able to do the repairs to your sprinkler system correctly and have your irrigation system performing at peak efficiency.
When we show up in one of our Conserva Irrigation fleet vans, you can trust that our experts will have the tools and parts necessary to make the sprinkler repairs your home needs. We know your time is important, and we value that, so it is not often that we need to schedule a second visit to finish a sprinkler repair.
With any irrigation repair, we will fix your sprinkler system with genuine, professional-grade Toro® products that you will not find at any big-box retailer.
Trust the Sprinkler Repair Experts at Conserva Irrigation of Fort Worth
When you are in need of sprinkler system repair in Fort Worth or if it has been a while since you have had your irrigation system inspected, then give us a call. We will get your sprinkler system repaired and back to operating exactly how it should.
Call our Fort Worth sprinkler repair and irrigation technicians now to schedule your sprinkler system repair or inspection today!
Curious about sprinkler repair pricing in Fort Worth? Reach out toConserva Irrigation of Fort Worth online or call (817) 934-7861.