Check Your Fort Worth Lawn Sprinkler for Storm Damage & Irrigation Repairs with a FREE Sprinkler System Inspection
It will be a while before people recover from the storms that hit Fort Worth hard a couple of weeks ago. There's likely a lot to take care of on your property to get things back to normal. After you've had a chance to get the essentials squared away, you need to give your irrigation system some attention.
In the colder parts of the country, homeowners typically winterize their irrigation systems to protect against freezing temperatures. During the winterization process, the water is completely evacuated from your system to prevent pipes from freezing and bursting, which can cause extensive damage to your sprinkler system.
In the Fort Worth area, people don't usually winterize. Historically temperatures haven't stayed below freezing for long periods of time, so there hasn't been a need to do so. However, with this winter's harsh weather, your sprinkler may have incurred some damage. Some irrigation repairs may be obvious, such as broken sprinkler heads. Others may not be apparent, such as leaks and line breaks below the surface. You may need a Fort Worth irrigation repair and not even know it.
Conserva Irrigation Fort Worth Offers FREE Sprinkler System Inspections to Evaluate for Irrigation Repairs
Now more than ever, it's critical to check your Fort Worth irrigation system for repairs. At Conserva of Fort Worth, we perform FREE sprinkler system inspections, where we evaluate your lawn sprinkler from top to bottom for repairs and efficiency. During the process, we examine every sprinkler head in every zone, check for leaks and line breaks, and assess each component for proper functioning, programming, and efficiency. This way, we can get to the root of any repairs and head off any problems that may give you trouble in the future.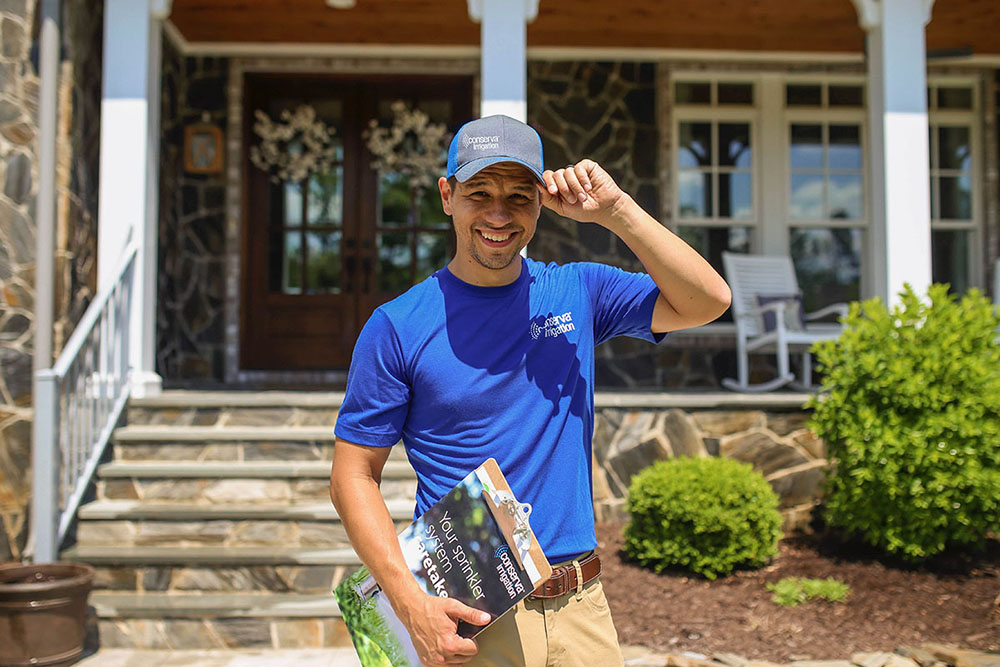 Upon completion, we'll share our inspection report, making you aware of any needed repairs and opportunities to increase efficiency. We'll review our flat-rate pricing, share some information about Toro®, the world leader in innovative irrigation, and answer any questions that you may have.
At this point, you'll have a clear understanding of what it takes to get your Fort Worth irrigation system up and running the way it should. If you're ready to take care of your repair right away, we can almost always do so as our trucks are fully stocked with top-of-the-line products from Toro®.
If you're ready to check your sprinkler for Fort Worth irrigation repairs, call Conserva of Fort Worth today to schedule your FREE inspection. We look forward to hearing from you and helping you get your sprinkler operating the way it should.
Posted By
Conserva Irrigation
Categories: