Trust the Professionals at Conserva Irrigation of Fort Worth for High-Quality Irrigation Repairs
If you see dry spots on your lawn or have areas of your landscape that are oversaturated, it's likely that your irrigation system isn't running as efficiently as possible. Problems could range from malfunctioning sprinkler heads or a poorly programmed controller to a damaged valve, leak, line break, or more. While symptoms like dry spots may not seem like an emergency, it's important to take care of your irrigation repairs as soon as possible. Otherwise, you're putting your sprinkler system at risk for further damage.
When you need an irrigation repair, you may be tempted to try and fix it yourself or call in your lawn guy to investigate, but this isn't a good idea. Only a professional, certified irrigation technician has the experience, expertise, and tools to diagnose the problem accurately. If you leave the job to an amateur, you're setting yourself up for a cycle of ongoing irrigation repairs, which can be frustrating and expensive.
Top-Quality Fort Worth Irrigation Repairs
Conserva Irrigation of Fort Worth is a professional, licensed, and insured irrigation company that you can trust to take care of your irrigation repairs to the highest quality standard. Our technicians are certified, highly trained, and professional in every sense of the word. When we come out to take care of your repair, we arrive in our Conserva truck wearing our company attire. We're friendly and on time. Gone are the days of dealing with grumpy, sloppily dressed irrigation technicians who show up late in dented, unmarked trucks!
While some companies offer a suite of services and only dabble in irrigation, irrigation is all we do. We are the experts in the industry and always keep water conservation at the top of mind. By taking a comprehensive approach to irrigation, we expertly diagnose your repairs and evaluate your system for efficiency. Our goal is for your sprinkler to run as efficiently as possible so that you can do what's right for the environment and save money on your water bill in the process.
Our Process
When we come out for a repair, we offer a 12-point sprinkler system inspection at no additional cost to you. During the inspection process, we evaluate your entire system, examining every sprinkler head in every zone, checking for leaks and line breaks, and assessing each component for proper functioning, programming, and efficiency. This way, we can get to the root of your repair and head off any issues that could give you headaches down the line.
Upon completion, we'll walk you through our inspection report, making you aware of any necessary repairs and opportunities to increase efficiency. At this time, you'll have a complete understanding of your irrigation system and what it takes to get it running at peak efficiency. We'll also share our simple, flat-rate pricing as well as some information regarding the latest in innovative irrigation from Toro® and answer any questions you may have.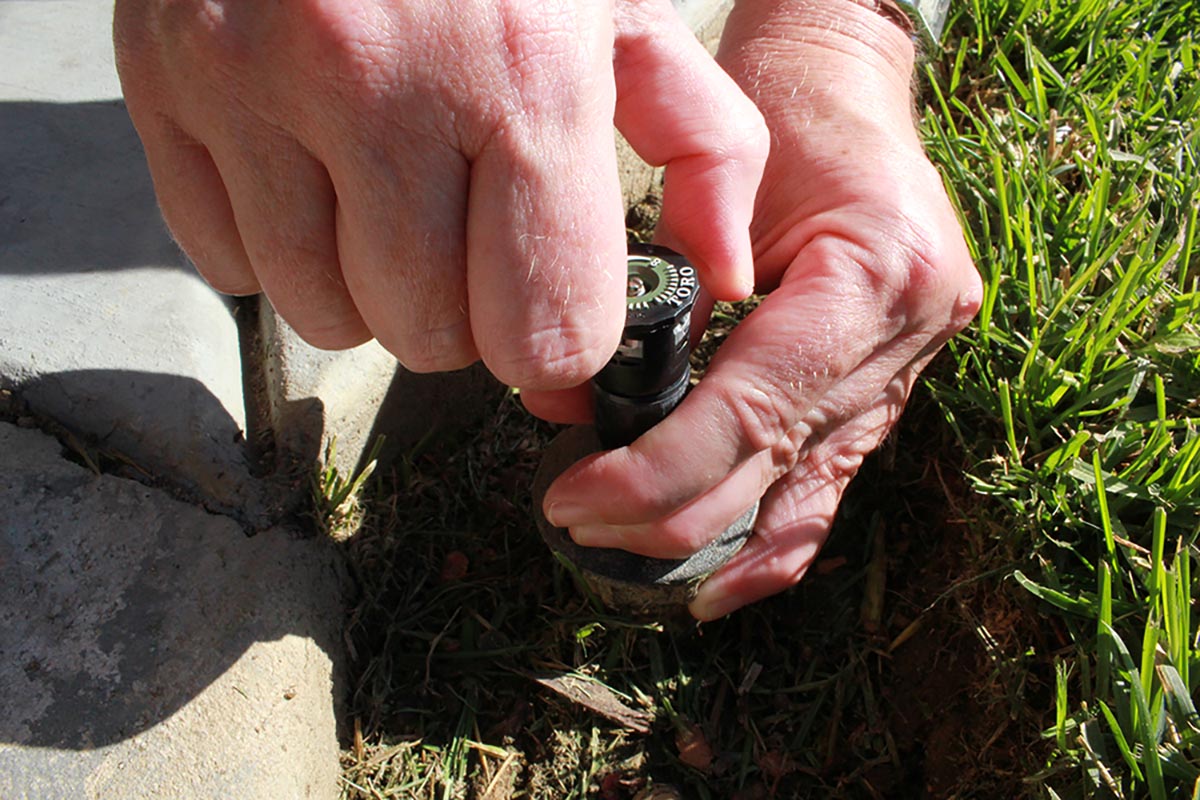 If you're ready to take care of your repair right away, we can almost always do so as our trucks are fully stocked with premium products from Toro®. If you prefer to wait, that's fine too. We'll leave you with our inspection report along with our flat-rate pricing so that you have everything you need for when you're ready to make your repair.
If you're looking for a high-quality Fort Worth irrigation repair, call Conserva today to schedule your repair and free sprinkler system inspection. We look forward to hearing from you and helping you get your sprinkler system running at peak efficiency this spring!
Posted By
Conserva Irrigation of Fort Worth
Categories: