Get Your Fort Worth Sprinkler System Running at Peak Efficiency to Save Water & Money This Summer!
Did you know that the average sprinkler system uses approximately 2,500 gallons of water each day, and half of that water is wasted due to inefficiency and repairs? That number equates to wasting 100,000 gallons of water in a single season! If your Fort Worth sprinkler system isn't running at peak efficiency, you're wasting one nature's most valuable resources and driving up your water bill.
Many homeowners have eco-friendly, water-saving tools and appliances inside their home, but they continue to let their sprinkler system waste water. Although low-flow toilets and other in-home, water-conserving devices are beneficial, the average home only utilizes 100 gallons of water each day. The average sprinkler system wastes more than twenty times that amount! As the most significant source of water usage on your property, your sprinkler system needs to run as efficiently as possible.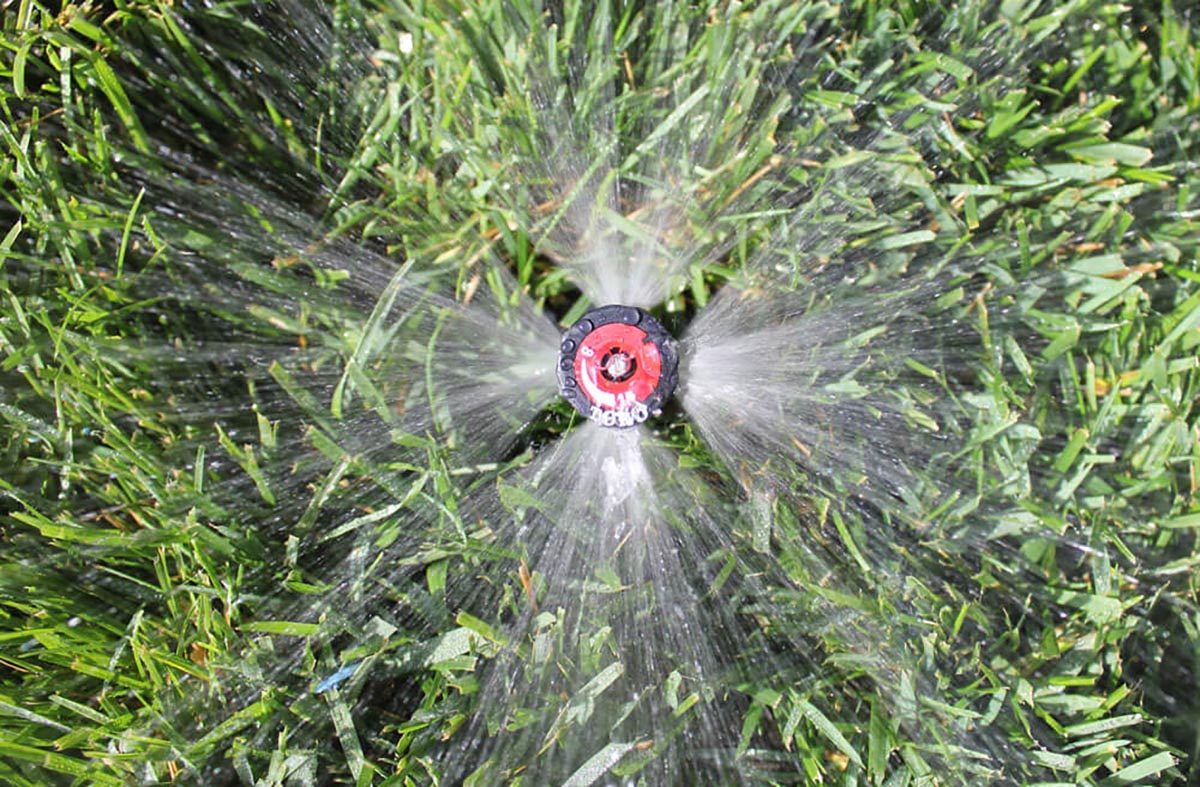 Upgrade Your Fort Worth Sprinkler System for Efficiency with Water-Saving Technology
If you have an antiquated sprinkler system, it's most likely time for an upgrade. After all, you wouldn't consider driving an old gas guzzler from the 1980s, so why would you let your old sprinkler system waste water?
Even if your sprinkler system has been installed in recent years, it may not be operating at peak efficiency. While your sprinkler may appear to be functioning properly, there may be repairs needed below the surface, such as leaks, line breaks, and broken valves. Left unattended, repairs not only waste water, they can cause extensive damage to your system, costing hundreds, even thousands, of dollars to repair down the line.
Do What's Right for the Environment & Your Wallet with By Increasing Sprinkler System Efficiency in Fort Worth
At Conserva Irrigation of Fort Worth, doing what's right for the environment is a top priority, and conserving water used for irrigation is at the heart of everything that we do. We use water-saving technology, including a smart controller, weather sensor, rain sensors, and more, to upgrade sprinkler systems throughout the Fort Worth area. This way, our clients can do what's right for the environment and save money on their water bill in the process.
To evaluate your Fort Worth sprinkler system for repairs and efficiency, we offer FREE 12-point sprinkler system inspections (valued at $150). By walking through your sprinkler system above and below the surface, we can assess each component for proper functioning, programming, and efficiency. Through the process, we often find repairs, such as broken sprinkler heads, leaks, and line breaks, that are contributing to inefficiency and further damaging your sprinkler investment.
Once we complete the sprinkler inspection, we'll share our inspection report, making you aware of any necessary repairs and opportunities to increase efficiency. If you'd like to repair or upgrade your sprinkler system on the same visit, we can almost always do so as our trucks are fully stocked with top-of-the-line irrigation products.
We'll also rate your system from 1-100 using our proprietary SES (System Efficiency Score). When working with clients in the Fort Worth area to increase their SES to 100, they report a decrease in water usage for irrigation from 40%-60%.
If you're ready to do what's right for the environment and right for your wallet, call Conserva Irrigation of Fort Worth today to schedule your free Fort Worth sprinkler system inspection. We look forward to helping you get your Fort Worth sprinkler system running at peak efficiency this summer!
Posted By
Categories: