Get a Green, Lush Lawn in Monroe with a High-Quality Lawn Sprinkler Installation!
During the summer, your lawn can take a beating from heat and sun, causing unsightly dry spots and damage. With a month of warm weather under your belt, how is your Monroe lawn holding up?
Maybe you have been maintaining your lawn yourself by dragging your hose around the yard incrementally throughout the day. This process can be tedious and often doesn't give you the best results. If you look around at the homes in your neighborhood and feel like your lawn isn't making the grade, it may be time for a Monroe lawn sprinkler installation.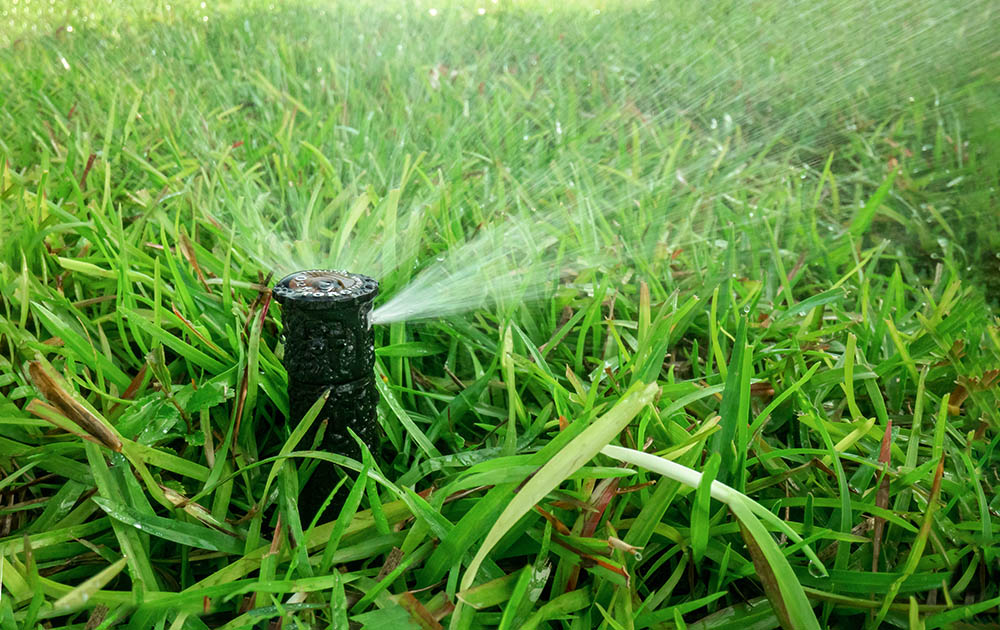 Conserve Water Used for Irrigation & Save Money on Your Water Bill with a Monroe Lawn Sprinkler Installation
Not all lawn sprinklers are created equal, and some lawn sprinklers are more efficient than others. When considering your lawn sprinkler options, it's critical to choose a high-quality system that will operate at peak efficiency for years to come. An inefficient system wastes water, which is bad for the environment and drives up your water bill.
Conserva Irrigation of Central New Jersey designs and installs top-of-the-line lawn sprinkler systems in Monroe that conserve more water than any other sprinkler product on the market today. Our lawn sprinkler components are smart, adjusting to the weather and soil saturation. The wi-fi-enabled controller is the brains of your system and integrates seamlessly with our weather, rain, and soil sensors, giving your landscape exactly what it needs to thrive without wasting water.
When designing your sprinkler system, we optimize for each zone, making sure to deliver the right amount of water at the right time. Using the latest irrigation technology and configuring your system to your landscape's specifications, we can help you maintain a beautiful landscape year after year. Our lawn sprinklers save 40%-60% more water than the average sprinkler system, conserving one of nature's most valuable resources and potentially cutting your water bill in half!
If you're ready to have the best-looking lawn in the neighborhood without wasting water, call Conserva Irrigation of Central New Jersey to learn more about our Monroe lawn sprinkler installations. We look forward to hearing from you!
Posted By
Categories: