Ready to Make Your Marlboro Irrigation System More Efficient? Conserva's Smart Controller, Efficiency Upgrades & High-Quality Repairs Can Reduce Water Usage for Irrigation by 40%-60%
Are all irrigation systems the same? Not even close. Some irrigation systems are much smarter than others!
Can you imagine if you were still relying on a gas-guzzling car from yesteryear? Decades ago, an inefficient vehicle was the only option, but today's technology is vastly improved to use gas more efficiently. Fortunately, the same is true for your sprinkler system!
Perhaps you inherited an older sprinkler system when you bought your home, or maybe it's been so long since your sprinkler installation that it's hard to remember the date. Whatever the case may be, your antiquated irrigation system is almost certainly wasting water, and it's time for an upgrade!
The average sprinkler uses 2,500 gallons of water each day, half of which is wasted due to inefficiency and repair. If your sprinkler system is decades-old, you are likely wasting even more water than that! The good news is that you can upgrade an older sprinkler system using smart irrigation technology, but it needs to be done right.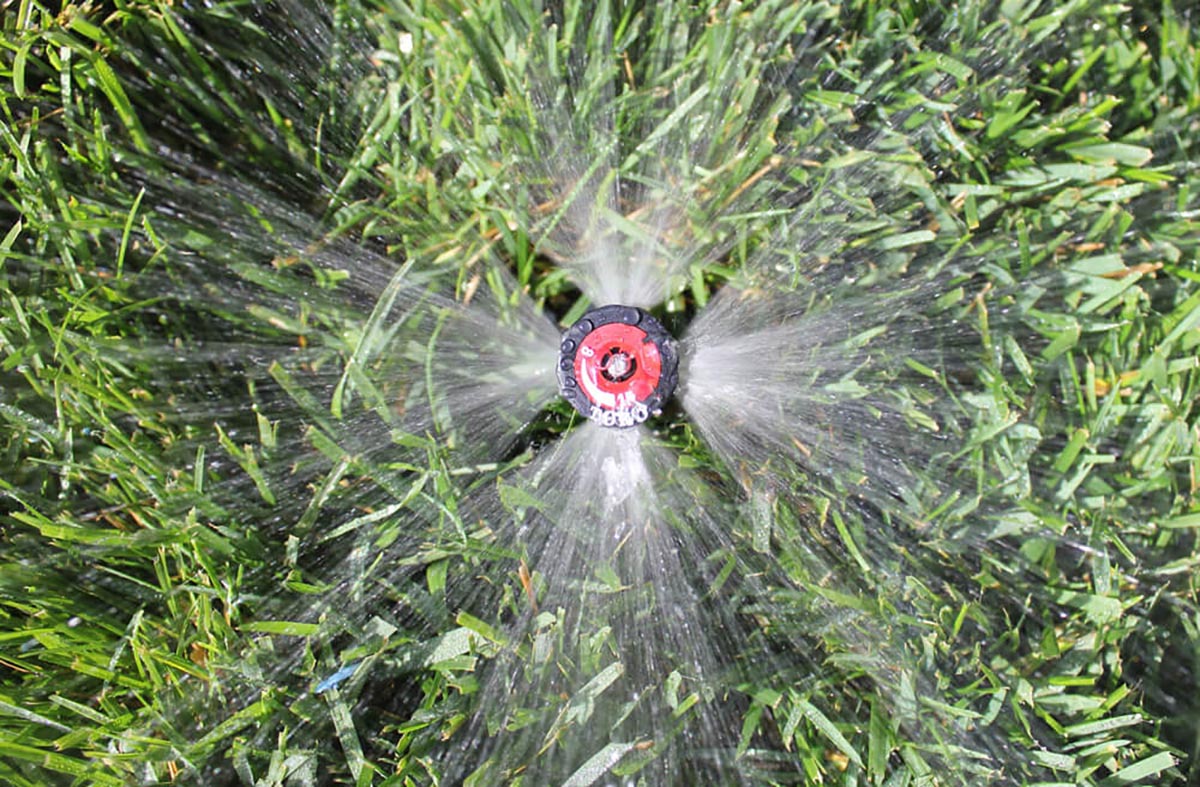 High-Quality Marlboro Irrigation Repairs & Upgrades Increase Sprinkler System Efficiency
Conserva Irrigation of Central New Jersey is a professional, licensed, and insured irrigation company with certified technicians that are the best in the industry. Since conserving water used for irrigation is at the heart of everything we do, our goal is to help you maintain a beautiful, lush landscape without wasting water. This way, you can do what's right for the environment and save money on your water bill in the process.
At Conserva, we offer FREE sprinkler system inspections to evaluate your irrigation system from top to bottom. During our inspection process, we identify the necessary repairs, outdated components, and poor programming that is contributing to the inefficiency of your system.
Upon completion, we walk you through our inspection report, making you aware of any necessary repairs and opportunities to increase efficiency. At this time, you'll have a complete understanding of your irrigation system and what it takes to get it operating at peak efficiency. If you're ready to upgrade and repair your system on the same visit, we can almost always do so, as our trucks are fully stocked with top-of-the-line products from Toro®. If you prefer to wait, we'll leave you with our inspection report and flat-rate pricing so that you'll have everything you need for when you're ready.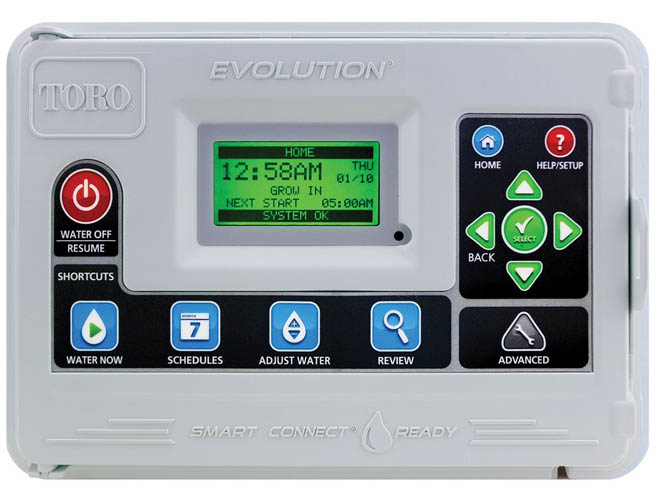 Conserva Irrigation's Smart Controller Technology
Conserva Irrigation is proud of our exclusive partnership with Toro®, the world leader in innovative irrigation products. Through this relationship, we are able to offer water-saving sprinkler components that conserve more water than any other irrigation products on the market today. When working with clients in the Marlboro NJ area to increase sprinkler system efficiency, they report a decrease in water usage for irrigation from 40%-60%.
The Evolution® Controller is the brain behind your sprinkler system. By accessing 40 years of historical weather data for your exact location, our smart controller can predict the amount of water usage necessary to keep your landscape healthy and beautiful each day. When programming your controller, our certified professionals consider the various elements in your landscape, such as slope, soil, plant material, sun exposure, and shade.
The smart controller communicates with our ET Weather Sensor and receives real-time weather data for rain, impending rain, and freezing temperatures. The controller and weather sensor work together with rain sensors and soil sensors to distribute the right amount of water to your landscape at the right time, allowing your landscape to thrive.
If you're ready to conserve water for irrigation, call us to schedule your free inspection to assess your sprinkler system for efficiency and Marlboro irrigation repairs. We look forward to hearing from you and helping you save water and money!
Posted By
Categories: