Don't Let Your Marlboro Sprinkler System Run in the Rain! Save Water & Money with Smart Irrigation Repairs, Upgrades & Installations
Has your irrigation system ever watered your lawn when it's raining? If so, you're wasting one of nature's most valuable resources and racking up charges on your water bill unnecessarily. If your sprinkler ever runs when it's raining, call in the irrigation professionals at Conserva Irrigation of Central NJ – we can help!
Using Smart Sprinkler Technology for Marlboro Irrigation Repairs, Upgrades & Installations
At Conserva of Central NJ, conserving water used for irrigation is at the heart of everything that we do. Our goal is for your sprinkler system to deliver a precise amount of water at the right time of day for your landscape to thrive. This way, we can help you do what's right for the environment and save money on your water bill in the process.
Through our exclusive partnership with Toro®, the world leader for innovative irrigation products, Conserva is able to offer the latest in smart irrigation technology during repairs, upgrades, and installations. Toro® has invested time and resources to developing water-conserving tools and components for irrigation that are the best in the industry.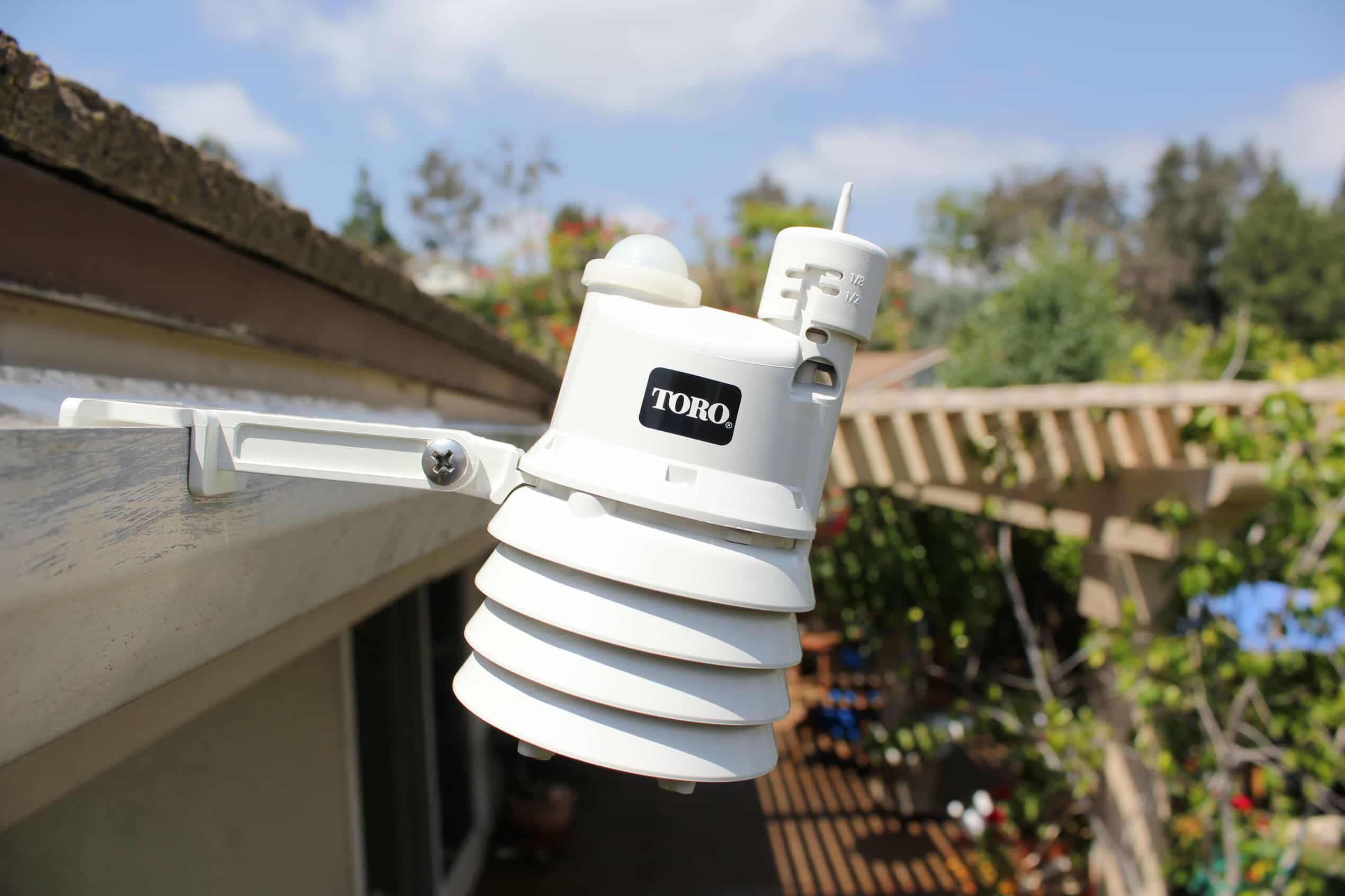 Conserva's Smart Controller, ET Weather Sensor & Rain Sensor Work Together to Conserve Water
At Conserva Irrigation of Central New Jersey, we use state-of-the art components that optimize your watering schedule each day and never allow your system to run in the rain. The smart irrigation components work together to manage water responsibly and help you maintain a beautiful, healthy landscape year after year. Below are some of our water-saving irrigation components:
EVOLUTION® Controller: The EVOLUTION Controller is the "brain" of the sprinkler system and accesses 40 years of historical weather data for your exact location while factoring in soil, slope, sun, shade, and plant material.
ET Weather Sensor: The ET Weather Sensor is a wireless component that integrates with the controller and pulls in realtime weather data for rain, impending rain, and freezing temperatures, adjusting your watering schedule accordingly. The system then updates nightly to adjust for the next day.
Rain Sensor: The rain sensor interrupts the watering schedule by absorbing the rainwater and shutting off power to the valves. As the rain sensor dries out, along with the soil, your irrigation system will run as scheduled.
If you'd like to learn more about our smart irrigation technology or need a Marlboro irrigation repair, upgrade, or installation, call Conserva Irrigation of Central NJ today. We look forward to hearing from you and helping you conserve water for irrigation!
Posted By
Categories: