Why You Need Professional Marlboro Irrigation Winterization Blowout to Prepare for the Freezing Temperatures
Preparing your property for the fall and winter weather is a big effort, and your to-do list may seem overwhelming at times. From getting the yard in shape and preparing your home for freezing temperatures, tasks can pile up. While it's okay for some jobs to slip a week or two, it's critical to plan ahead when it comes to winterizing your irrigation system.
In North and Central New Jersey, the first freeze typically arrives in mid-November, so it's important to schedule your blowout well in advance. Once the temperatures drop, any water remaining in your sprinkler system can freeze and cause the pipes to burst, resulting in extensive damage. Anything less than a professional irrigation winterization and you could be looking at a partial or full system replacement come spring.
Protect Your Sprinkler System Investment with a Professional Marlboro Irrigation Winterization Blowout
While some people may think that winterizing their irrigation system themselves is a great opportunity to save money, this couldn't be further from the truth. During the winterization process, it's essential to evacuate every drop of water from your system, and only an irrigation professional has the tools, expertise, and experience to ensure that the job is done right. By leaving the job to an amateur, you're putting your sprinkler system at risk for extensive damage that could cost hundreds, even thousands, of dollars.
Conserva Irrigation offers professional irrigation winterization blowouts, starting at $75 for new customers, in Marlboro and all surrounding areas in North and Central New Jersey. Our certified technicians are experts in the industry and professional in every sense of the word. When we come out to winterize your system, we show up in our Conserva truck wearing our Conserva uniform, and we're on time. No need to worry about who's showing up at your house and when!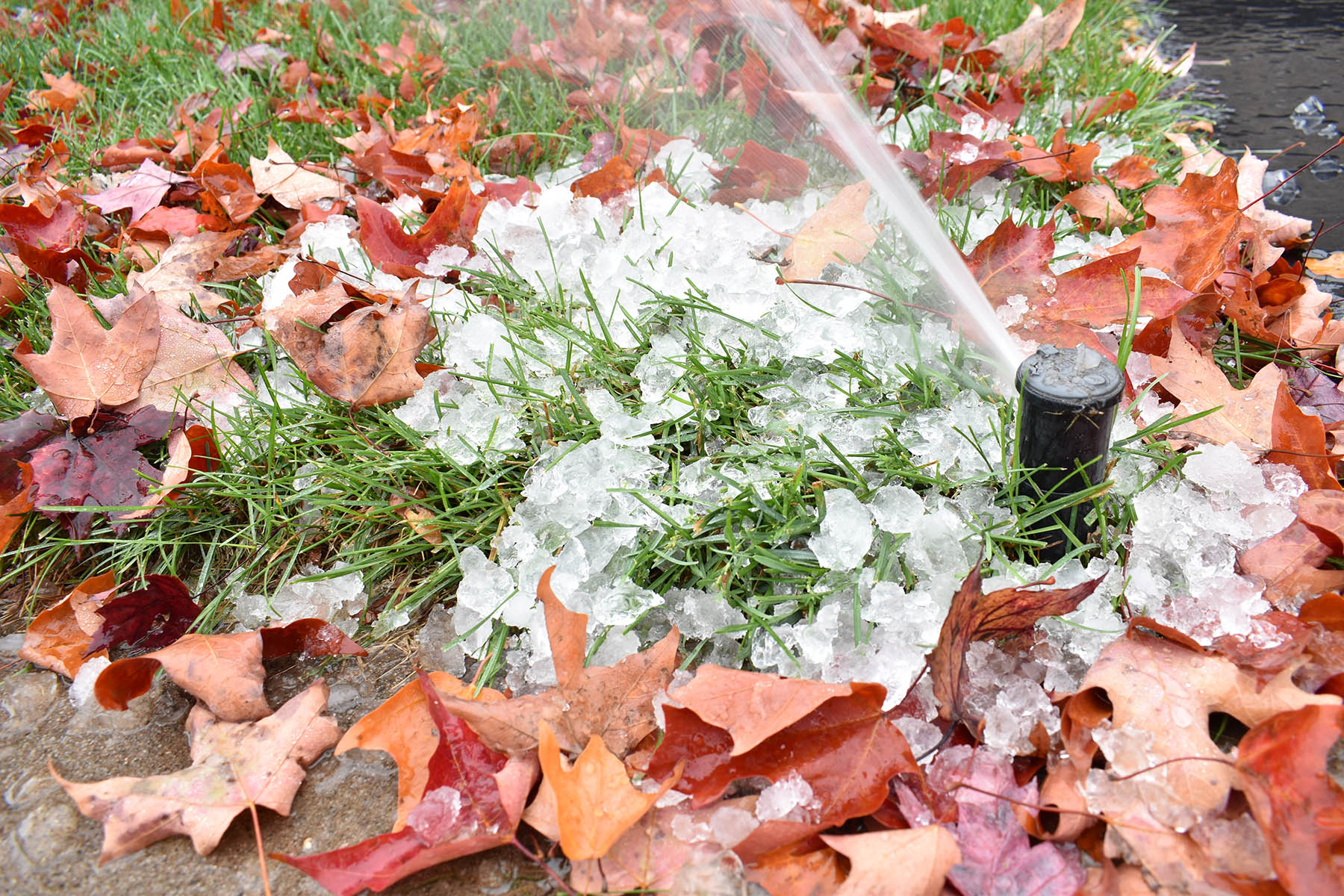 Conserva Irrigation of Central New Jersey is a locally owned, nationally backed sprinkler system company, and irrigation is all we do. Our work is to the highest quality standard, and you can feel confident that you're in good hands when it comes to winterizing your sprinkler system.
Our irrigation winterization includes:
Turning off the water supply to the irrigation system
Evacuating all the water from the irrigation system
Turning off the controller
Assessing the condition of the sprinkler system
Creating an irrigation winterization report
Leaving behind an estimate for sprinkler repairs for when you turn your system back on
Answering any and all questions that may come up during the irrigation winterization blowout
Leaving you with the confidence of our No Freeze Damage Guarantee™
Looking for a professional irrigation company to winterize your sprinkler system? Call Conserva today to schedule your Marlboro Irrigation Winterization, but don't wait too long because all it take is one good freeze! We look forward to hearing from you!
Posted By
Conserva Irrigation
Categories: