Schedule Your East Brunswick Irrigation Winterization to Prepare for the Freezing Weather Ahead
In North and Central New Jersey, the cold weather can sneak up on you, and the next thing you know, winter is here. There are so many things to prepare for the colder weather, but few are as important as winterizing your irrigation system.
Freezing temperatures can cause pipes to burst, wreaking havoc on your irrigation system and causing extensive damage, which can cost hundreds, even thousands, of dollars to repair. All it takes is one good freeze, and you could be looking at a partial or complete system replacement.
Although the first freeze typically falls around mid-November in the East Brunswick area, we all know the New Jersey weather can be unpredictable. It's best to stay ahead of the game by scheduling your winterization earlier in the fall season to ensure your sprinkler system is protected from the elements.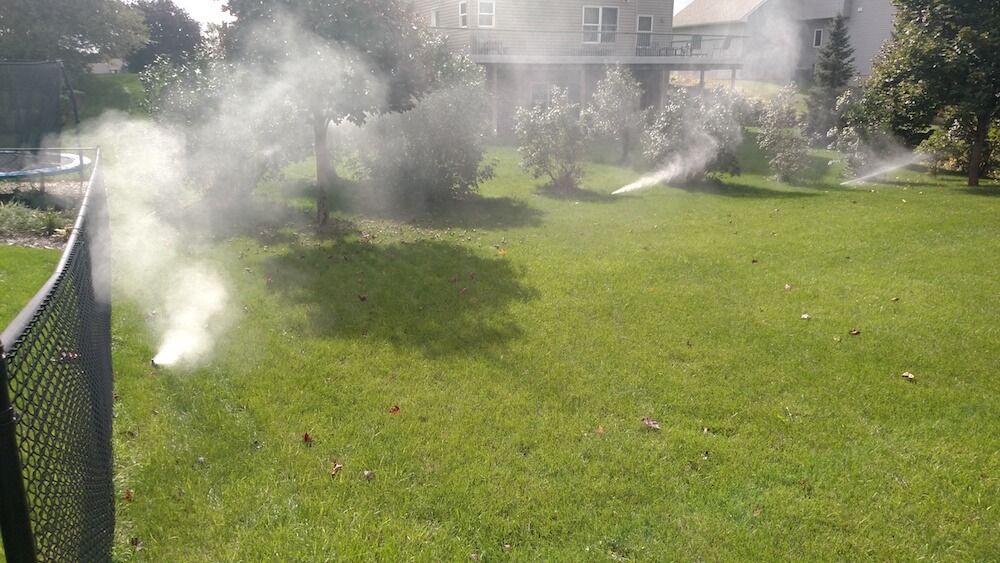 Protect Your East Brunswick Irrigation System from Freezing Temperatures with a High-Quality Irrigation Winterization Blowout from Conserva
Looking for a professional, high-quality irrigation winterization blowout in the East Brunswick area, but aren't sure who to trust? Conserva Irrigation of Central New Jersey is a locally owned, nationally backed, professional irrigation company that is licensed and insured. Our certified technicians have the experience and expertise to perform high-quality irrigation winterization blowouts, regardless of the size of your system, brand, or who did the installation.
When we come out for a winterization, we'll arrive in our Conserva truck wearing our Conserva uniform, and we'll be on time. Our highly trained technicians are professional and friendly, and they'll communicate with you through the winterization process, answering any questions you may have. Gone are the days of sloppily dressed irrigation guys showing up in dented vans and poking around in your sprinkler system. With Conserva, you're making the professional choice.
Starting at $60, we'll turn off your controller, evacuate all the water from your system, and complete important quality and safety checks that someone other than an irrigation expert may overlook. We also offer a No Freeze Guarantee™ to ensure that your system is protected from freezing temperatures, giving you peace of mind.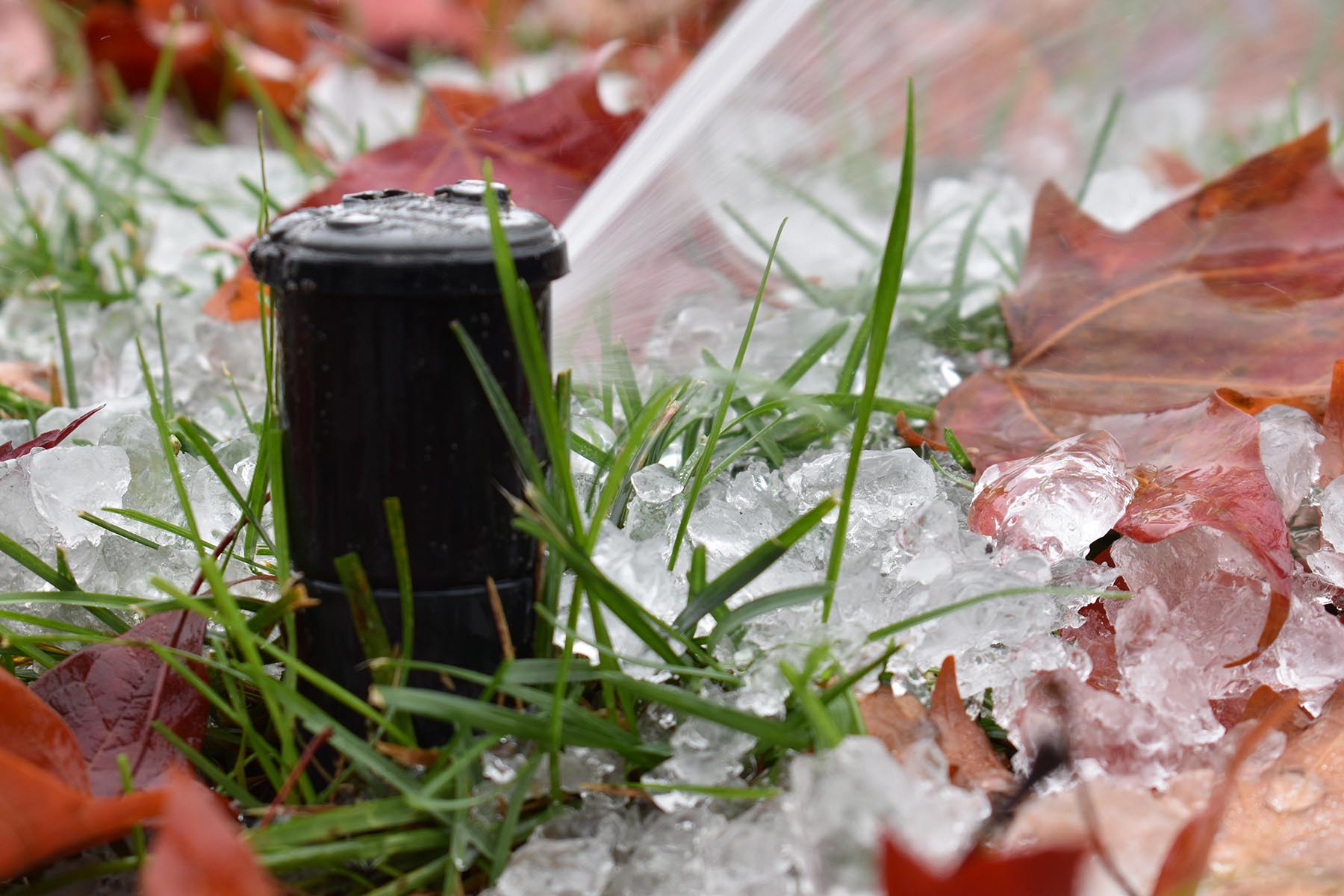 On our visit, we use sophisticated diagnostics to evaluate your system from top-to-bottom, checking for any necessary repairs that may give you trouble when you turn your water back on this spring. Upon completion, we'll walk you through our winterization report, making you aware of any necessary repairs and opportunities to increase efficiency, and share our simple, flat-rate pricing as well as some information regarding the latest in innovative irrigation from Toro®.
If you'd like to take care of any necessary repairs while we're on our visit, we can almost always do so as our trucks are fully stocked with premium products from Toro®. This way, you can hit the ground running this spring. If you'd prefer to wait, that's fine too. We'll leave you with our winterization report and flat-rate pricing so that you have everything you need when you're ready to make your repair.
If you're looking for a high-quality, professional East Brunswick irrigation winterization blowout, call Conserva today to schedule an appointment. We look forward to helping you prepare for the freezing temperatures!
Posted By
Conserva Irrigation of Central NJ
Categories: