Schedule Your Monroe Irrigation Winterization Blowout Today!
Summer is coming to an end, the kids are headed back to school, and it's time to think about winterizing your irrigation system. Knowing the first freeze typically arrives in mid-November in North and Central New Jersey, now's the time to schedule your irrigation winterization blowout so that you can pick the time slot you want and check this important to-do item off your list.
Just like you winterize a boat or a summer cottage, it's critical to prepare your sprinkler for the freezing temperatures. If you don't prepare properly, your setting your system up for extensive damage, which can be very costly to repair.
While you might be tempted to hire your landscaper to winterize your system, this isn't a good idea. Unless your system is completely clear of water prior to the temperature drop, your pipes can freeze and burst, causing extensive damage and potentially ruining your entire system. By hiring anyone less than a certified irrigation professional to perform your winterization blowout, you're putting your sprinkler system at risk for a partial or complete system replacement come spring.
Monroe Winterization Blowout Experts Protect Your Sprinkler System from Freezing Temperatures
When it comes to winterizing your irrigation system, you want to work with a professional irrigation company that you can trust to do the job right the first time. Companies that offer a suite of services are not experts irrigation, and hiring an amateur can be a very expensive mistake.
Conserva Irrigation of Central New Jersey is a full-service, professional irrigation company that is licensed and insured, and sprinkler systems are all we do. Our certified technicians are the best in the business and have the expertise and experience to properly prepare your irrigation system for the freezing temperatures this winter.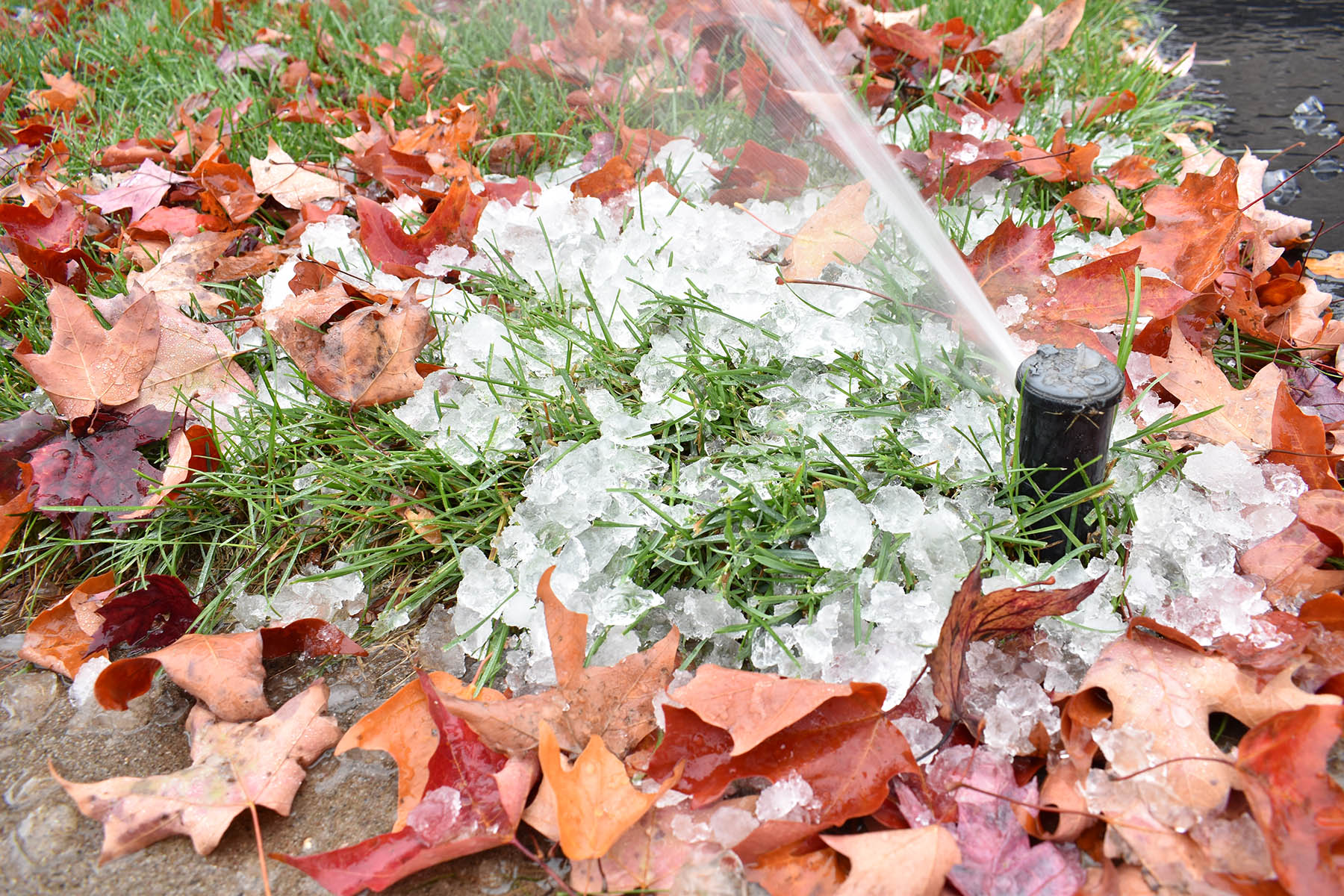 Our Monroe Irrigation Winterization Blowouts include:
Turning off the water supply to the sprinkler system
Evacuating all water from the sprinkler system
Turning off the controller to the sprinkler system
A complimentary 12-point inspection of the sprinkler system
Creating a sprinkler Winterization Report
Leaving behind an estimate for sprinkler repairs
Answering any and all questions that may come up during the sprinkler blowout
Leaving you with the confidence of our No Freeze Damage Guarantee™
If you'd like to prepare your irrigation system for the freezing temperatures,  schedule Monroe irrigation winterization blowout and complimentary sprinkler system inspection today. We look forward to hearing from you!
Posted By
Conserva Irrigation
Categories: