Professional & Efficient Marlboro Irrigation Repairs & Upgrades Set Conserva Apart from the Competition
Regardless of how much you invested in an irrigation system, every now and then you're going to need a repair. When the time comes, you wonder what makes one irrigation company better than the next, and with so many irrigation companies in North and Central NJ, how do you know who to trust?
When you think of an irrigation technician, you may conjure up an image of a sloppily dressed guy with long hair showing up at your home in an unmarked truck, and this isn't what you're looking for. You know that you want to work with a professional irrigation company, but what exactly does that mean?
When researching irrigation professionals, make sure to look for a company that is licensed and insured, hires certified technicians, uses innovative parts and components, has a great service record, and specializes on one thing: irrigation. If a company offers irrigation as part of a suite of services, such as outdoor lighting or landscaping, they likely only dabble in irrigation and are not industry experts. By putting your sprinkler system in the hands of an amateur, you're setting yourself up for further damage and a cycle of ongoing repairs, which can get expensive.
Conserva's Core Values Make All the Difference When It Comes to High-Quality Marlboro Irrigation Repairs & Upgrades
Conserva Irrigation of Central New Jersey is a locally owned, nationally backed irrigation company that is licensed and insured. Our highly trained technicians are friendly, certified, and have the experience and expertise to diagnose and fix your repair to the highest quality standard the first time.
From a broken sprinkler head to a complete system shutdown, our irrigation experts can get your system up and running the way it should in no time. Using premium products from Toro®, we repair and upgrade all irrigation systems, regardless of brand, size, or who did the installation.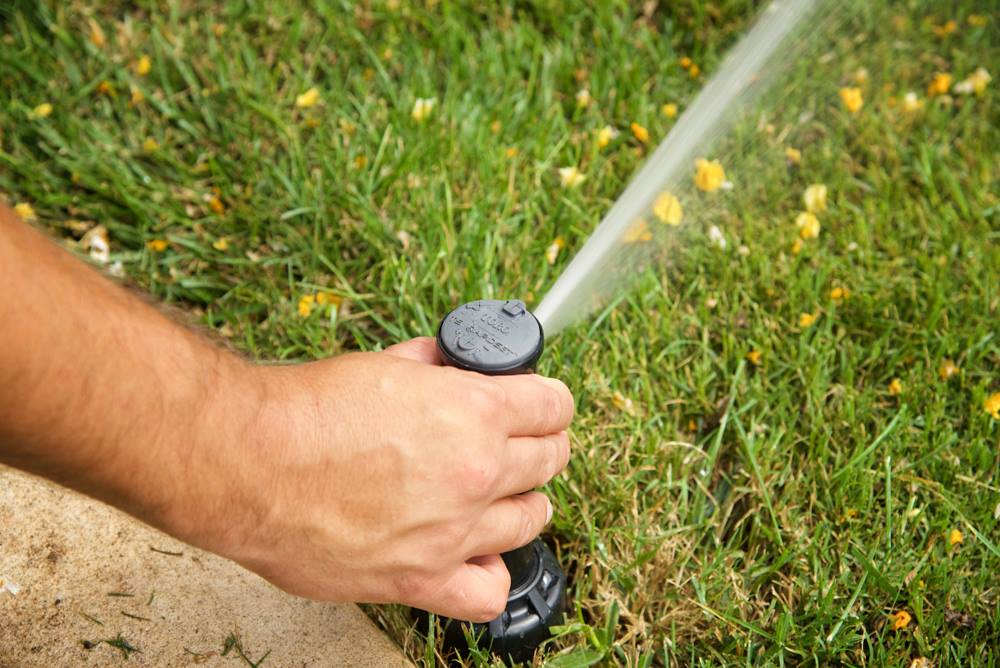 At Conserva, we have three core values that set us apart from the competition:
1. Professionalism
When Conserva comes out for a repair visit, you'll immediately notice that we're different from other irrigation companies. We arrive in our Conserva truck wearing our Conserva uniform, we're clean-cut, and we're on time. Gone are the days of scraggily sprinkler technicians poking around in your sprinkler system!
As part of our repair process, we offer a 12-point sprinkler system inspection at no additional cost to you so that we can accurately diagnose your irrigation repair the first time. By examining every sprinkler head in every zone, checking for leaks and line breaks, and assessing each component for proper functioning, programming, and efficiency, we get to the root of your repair and make you aware of any other problems that may cause you frustration in the future. Since our trucks are fully stocked with top-of-the-line products from Toro®, we can almost always take care of your repair on our first visit.
2. Innovation
At Conserva, we are proud of our exclusive partnership with Toro®, the world leader in innovative irrigation. Toro® has been dedicating time and resources to water-saving technology for more than a century is the recipient of the 2016 EPA WaterSense Excellence Award from the Environmental Protection Agency. We are so committed to Toro® that we use their smart irrigation components and parts exclusively.
3. Responsibility
The average sprinkler system uses 2,500 gallons of water each day, half of which is wasted due to repairs and inefficiency. At Conserva, environmental responsibility is at the heart of what we do, and it's our goal to help you maintain a green, lush landscape without wasting water. By repairing and upgrading your system for efficiency, we can deliver the precise amount of water necessary for your landscape to thrive while conserving one of nature's most valuable resources. When working with clients to increase efficiency, they typically report a reduction in water usage by 40%-60%. By saving water, you can do what's right for the planet and save money on your water bill in the process.
If you're looking for high-quality Marlboro irrigation repairs or would like to increase your sprinkler system for efficiency, call Conserva today to schedule an appointment or complete our online contact form. We look forward to helping you save water and money!
Posted By
Conserva Irrigation
Categories: