We're Your Sprinkler System Caretakers™ In North Fort Myers, Florida
If you're searching for a reliable, professional sprinkler system repair company in North Fort Myers, Florida, then look no further than Conserva Irrigation of SWFL, Inc. If we told you that we offer all new customers a 100% free sprinkler system inspection, would you be interested? During our free inspection of your system, we leave absolutely no stone unturned. We check each zone as your system runs, check the watering times of each zone, the amount of water runoff and the efficacy of your sprinkler system's rain sensor. Water conservation is at the core of everything we do, so you can trust that we'll be inspecting your system for both immediate repair needs, as well as opportunities for improved water efficiency. Make sure to call us today at (941) 208-1449!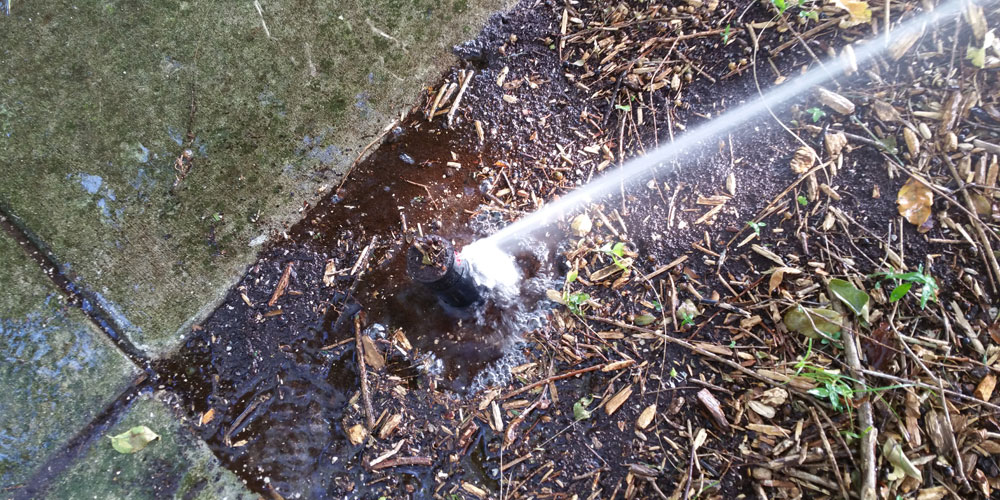 While you may be unaware, just one leaking or broken sprinkler head can waste thousands of gallons of water over the course of just one season. That number may actually be higher during our extreme dry seasons. If you run your system very early in the morning and haven't had it inspected in several years, you most likely have sprinkler heads that are suffering from damage. They, unfortunately, don't age like wine. On the contrary, the combination of our extremely hot weather and constant wear and tear from usage will most often result in quicker depreciation. Furthermore, if you're running off well water, you have to be on the lookout for clogged sprinkler heads, too.
Next up is one of the most important aspects of your irrigation system - your sprinkler system's controller. If your controller is antiquated and is set for incorrect watering durations, then it's most likely time to upgrade your controller. While your current controller seems to get the job done just fine, there are so many new controllers on the market that can improve the effectiveness and efficiency of your system as a whole. In addition to having your controller programmed correctly, you'll need to be prepared for the thunderstorms that have the uncanny ability to blow your controller off the wall, literally. If your sprinkler system's controller takes a direct hit from lightning, you can count on us to completely replace it with a Toro® EVOLUTION controller.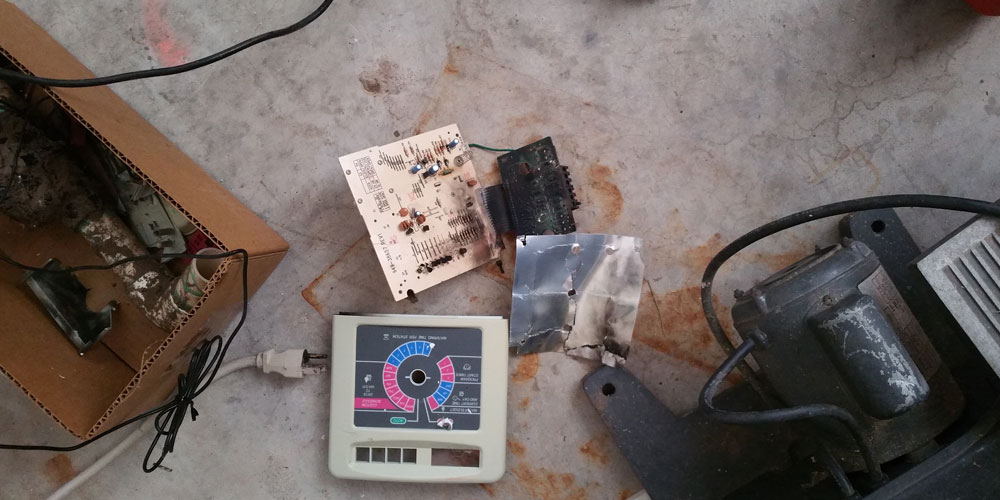 Another very important aspect of your system's efficiency (and effectiveness) is the coverage of your sprinkler heads. While you may think that all irrigation system repair companies are created equal, that just simply is not the case. Make sure you're hiring a state-licensed irrigation company that has gone through the necessary training and has the understanding of how to effectively and efficiently install and repair sprinkler systems. Looking at the image below, which was installed by a "professional" irrigation company, do you notice anything wrong? Have you inspected your system to ensure that your system is receiving head-to-head coverage? If not, then it's time to call the professional irrigation experts in North Fort Myers, Florida. Call Conserva Irrigation of SWFL, Inc.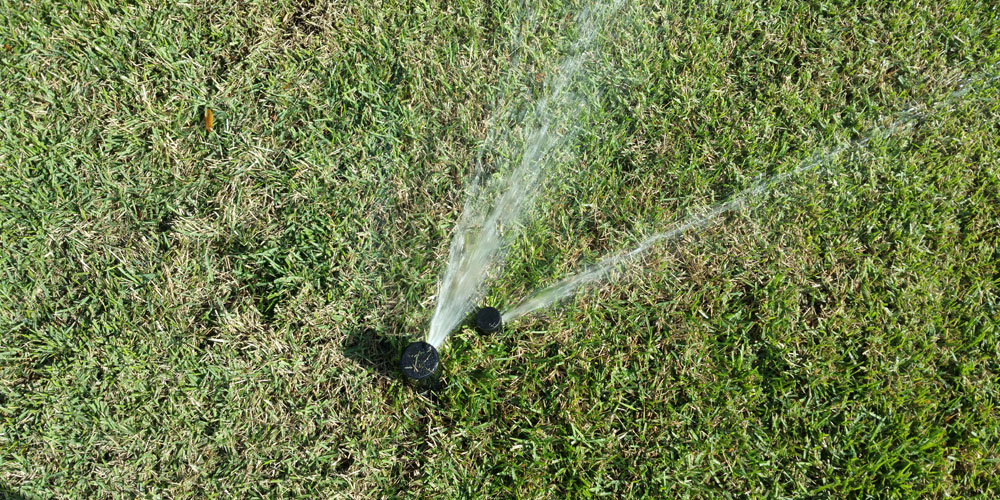 If your North Fort Myers sprinkler system is suffering from any issues at all, rest assured that you can count on Conserva Irrigation of SWFL, Inc. We will ensure that your irrigation system is operating effectively and efficiently and even offer maintenance plans to ensure your system stays operating perfectly all season long. To claim your free sprinkler system inspection in North Fort Myers, Florida, call us today at (941) 208-1449 or fill out our form here. We look forward to hearing from you soon!
Posted By
Conserva Irrigation of SWFL, Inc.
Categories: