Sprinkler System Repair in Port Charlotte, FL
Conserva Irrigation of Southwest Florida is your local, state-licensed irrigation repair company in Port Charlotte, FL, and surrounding areas. If your sprinkler system isn't working properly or isn't working at all, then relax, and call the friendly, local professionals at Conserva Irrigation. We offer a 100% FREE sprinkler system inspection that's guaranteed to identify all your sprinkler system repair needs. Call us today to schedule your complimentary sprinkler system inspection at (941) 208-1449!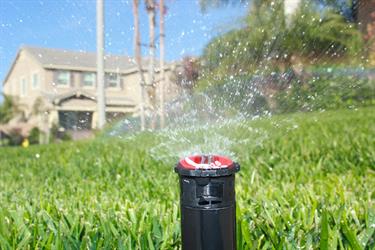 As you're more than likely aware, our dry season here in the southwest Florida region can be quite devastating to vegetation. If your home's sprinkler system isn't operating effectively and efficiently during the dry season, then your lawn you will show it – this includes brown spots and vegetation dying out. At Conserva Irrigation, we believe that your sprinkler system should operate effectively and efficiently, keeping your lawn and landscape green and gorgeous all year long. Through smart irrigation technology, we can ensure your lawn stays lush and green all year long while reducing water use for irrigation by up to 60%!
In contrast to the dry season, we also have the rainy season. While you may think you don't need to water your lawn very much when it's raining so often, your sprinkler system may not know that. If your existing sprinkler system isn't equipped with a weather sensor, or your system's controller is too confusing to correctly program, you may end up watering your lawn during a rainstorm. This is not only wasteful but could result in fines from the county – our watering restrictions are tightly enforced.
Make sure your sprinkler system is operating properly, call the local sprinkler system repair experts at Conserva Irrigation of Southwest Florida today at (941) 208-1449!
When it comes to effectiveness and efficiency, Conserva Irrigation is miles ahead in the industry in terms of water-efficient irrigation technology and application. We believe that residential sprinkler systems can and must operate more efficiently. Through the installation of the Toro EVOLUTION® Smart Controller, the ET® Weather Sensor and the Precision™ Soil Sensor and Toro precision nozzles, we can ensure that every single zone of your sprinkler system delivers the perfect amount of water to your lawn and landscape.
Did you know that overwatering your lawn can be just as, if not more, devastating to your lawn as underwatering? It's true! Overwatering your lawn can cause your grass' roots to decay, allow for insect infestation and increase the amount of fungal growth in your yard. When you're noticing brown spots within your yard, it's not always a result of underwatering, this could be an indicator of overwatering. Interesting, right?