Claim Your Free Sarasota, FL, Sprinkler System Inspection
Did you know that we offer all new customers a 100% FREE sprinkler system inspection - no obligations, no strings attached? That's correct, we offer all new customers a free sprinkler system inspection that is designed to uncover any and all issues with your home's system. We'll check everything from the heads and nozzles to the rain sensor, sprinkler system controller and the lateral lines. We'll check for leaks that could be costing you money and causing your system to lose pressure. Most importantly, we'll check for how efficient your sprinkler system is. Most sprinkler systems on the market, believe it or not, operate terribly inefficiently. If you'd like to have Conserva Irrigation of SWFL, Inc. inspect your sprinkler system for free, call us today at (941) 208-1449!
We're Your Sprinkler System Caretakers™ in Sarasota, Florida
When was the last time your irrigation system was inspected? If you don't remember, then your system is overdue for a checkup. Remember, your irrigation system is exposed to the elements all day and night every single day. So, it's only natural that your sprinkler system is going to suffer issues after years of use with no maintenance. At Conserva Irrigation of SWFL, Inc., we want to ensure that your sprinkler system is not only providing your lawn and landscape with the perfect amount of water but that it's doing so in a water-efficient manner. Remember, just one broke sprinkler head can waste thousands of gallons of water over the course of just one season.
We are your one-stop-shop for all your irrigation needs. Whether you need irrigation repair, irrigation upgrades/retrofits or irrigation installation, you can count on us. Unlike other sprinkler companies in Sarasota, FL, we offer flat-rate pricing for all our services. Therefore, you'll never be surporised by hidden fees that seemingly pop up out of nowhere. We aim to change the irrigation industry from the bottom up.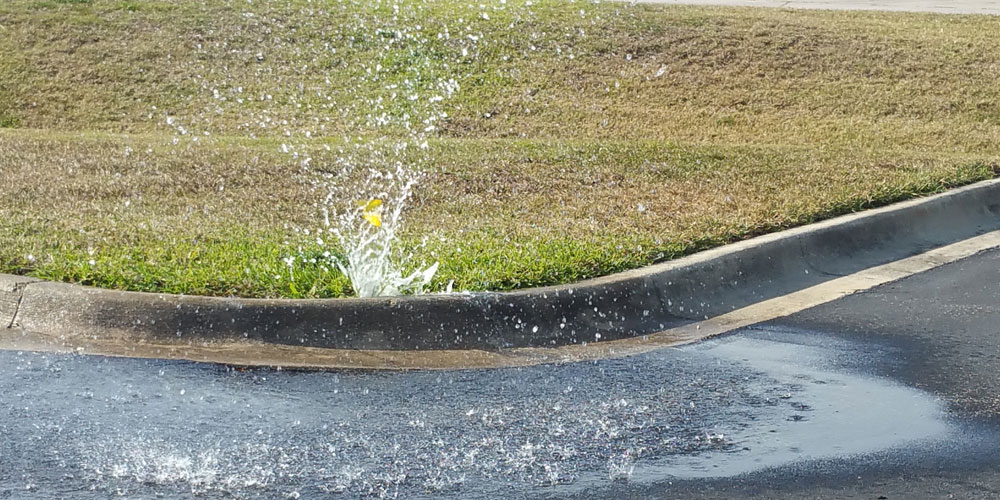 Make sure to perform your homework prior to hiring just any irrigation company. Conserva Irrigation of SWFL, Inc. is a nationally-backed franchise that specializes in water-efficient irrigation. We aim to provide unrivaled customer service, professionalism, and transparency when it comes to sprinkler repair. No matter if you have a broken mainline or simply need your sprinkler system's controller re-programmed, you can count on us to deliver unrivaled results.
Call Conserva Irrigation of SWFL, Inc. today at (941) 208-1449 or fill out our form here. We look forward to hearing from you soon!
Posted By
Conserva Irrigation of SWFL, Inc.
Categories: