Your Irrigation System Startup Professionals in St. Louis, MO
Now that spring has arrived, it's important to make sure your irrigation system has been started up after a long winter. Even more importantly, it's essential that you hire a reputable, dependable irrigation startup company to perform the task. Unlike most other irrigation companies in St. Louis, MO, and surrounding areas, we don't simply turn on your sprinkler system, leave an invoice and head onto the next job. We take the time to fully inspect your system during your sprinkler system startup to check for any problem areas to ensure your system is operating both efficiently and effectively. Call today to schedule your sprinkler system startup at (636) 306-3976.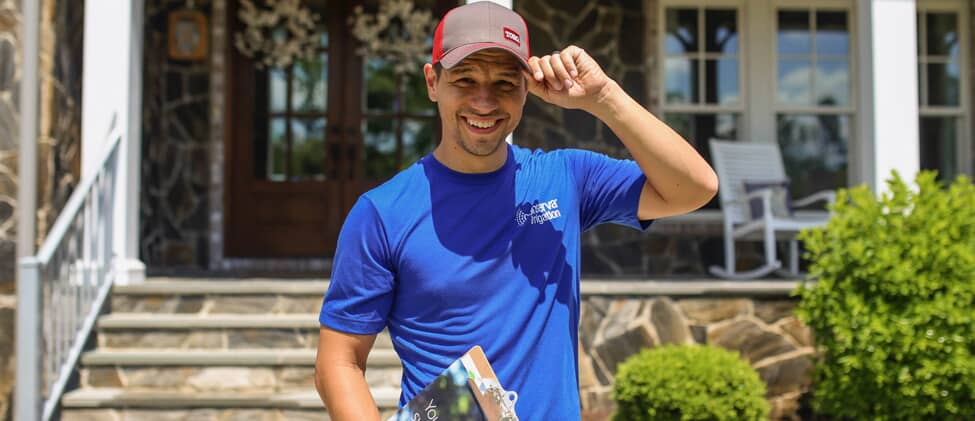 If you're like most people, you run your sprinkler system very early in the morning. So, when was the last time you actually took the time to check that you didn't have broken sprinkler heads or that your rain sensor was functioning properly? Furthermore, do you have the correct watering times for each zone of your system? If you don't know or can't remember, that's why you should rely on Conserva Irrigation of St. Louis. We will check for broken heads, sprinkler head alignment, rain sensor functionality, as well as your sprinkler system's controller settings.
It's important to inspect your sprinkler system after a long winter in order to locate any immediate repair needs. The last thing you want is to have your sprinkler system turned on, only to find out that you need several sprinkler heads replaced or to find that your system suffered serious damage over the winter. With Conserva Irrigation of St. Louis, you don't have to worry about finding these issues, we'll find them for you. No matter your irrigation needs, you can count on us to deliver.
Now that spring has finally arrived, rely on the local irrigation experts to start your system up and to check for any problem areas that may have developed over the course of the winter. In addition to sprinkler system startup, we also offer sprinkler system repair, sprinkler system installation and also offer a variety of annual maintenance plans that are designed to ensure your sprinkler system is operating at peak performance all year long.
To find out why Conserva Irrigation of St. Louis is the most trusted sprinkler system startup company in St. Louis, MO, and surrounding areas, call us today at (636) 306-3976 or fill out our contact form. We look forward to hearing from you soon!
Posted By
Conserva Irrigation of St. Louis
Categories: