When is the Last Time Your St. Louis, MO Sprinkler System Had a Check Up?
How often do you take a look at your sprinkler system when it's running? Do you run your system very early in the morning, often before you're even awake? If you tend to think of your irrigation system as a "set it and forget it" system, then you're mistaken. Failure to properly inspect and maintain your St. Louis sprinkler system will result in overwatering, underwatering and overall lack of effectiveness and efficiency. Conserva Irrigation of St. Louis offers a 100% free sprinkler system inspection to all new customers. Call us today for your free sprinkler system inspection at (636) 306-3976!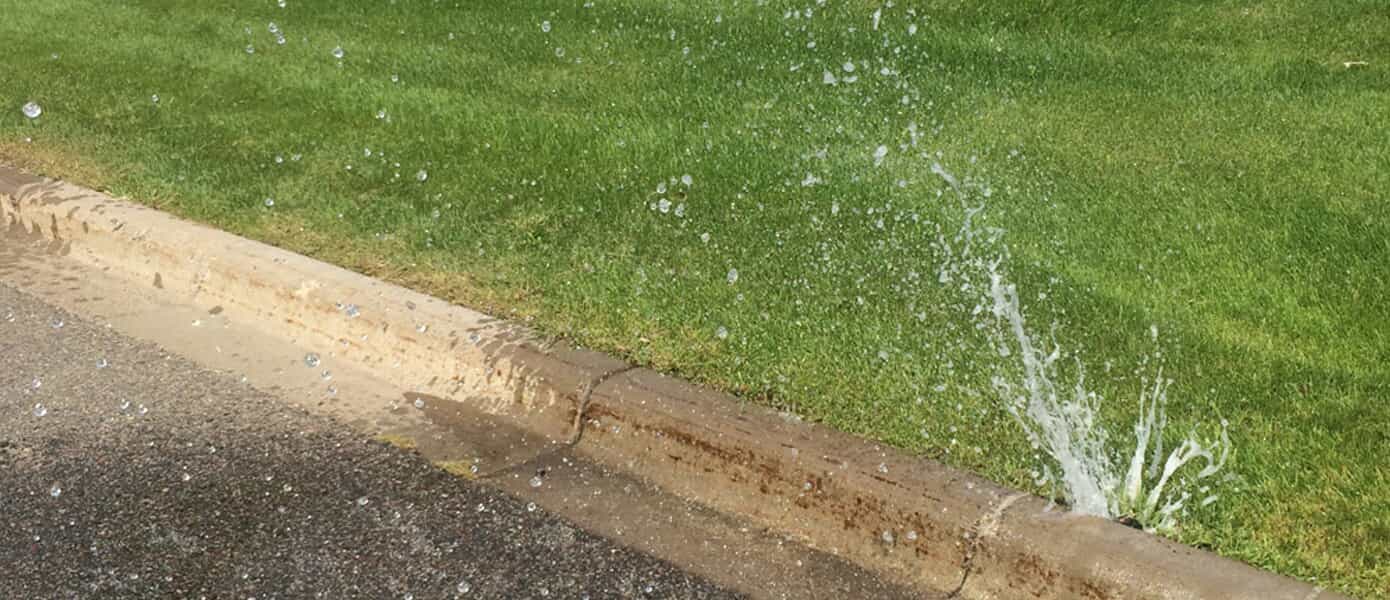 If you're unsure if your sprinkler system is operating properly, simply run the system during the daytime and monitor each zone. This will give you a fairly good idea of the health of your system. For instance, if you have a broken sprinkler head, like in the above image, then it's quite apparent. Additionally, if your sprinkler system is spraying into the road or is completely out of alignment, you'll also notice this relatively easy, too. However, there could be other ailments to your system that you can't see from simple observation. An example of this would be leaking seals, a leaking PVB or backflow preventer and a rain sensor that's malfunctioning. That's why it's important to have a trained irrigation technician inspect your system. Our highly-trained irrigation technicians will inspect your St. Louis, MO, sprinkler system from top to bottom and provide a free quote for all immediate repair needs.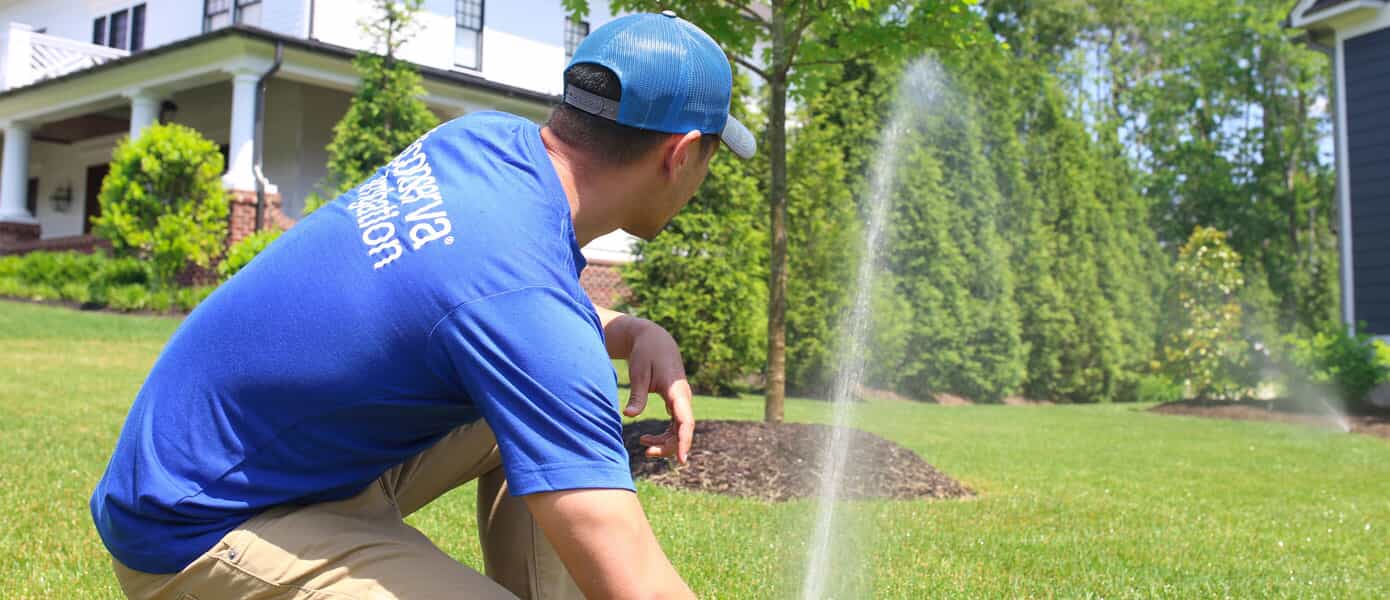 During your free, 12-point irrigation system inspection, we'll ensure that your system has proper head-to-head coverage and adjust the arc and alignment as we go through each zone. This is a very simple process for our technicians. The technician will also take tedious notes regarding the condition of each sprinkler head, your system's controller and your rain sensor. If you don't have a rain sensor, that's something that your system should absolutely be equipped with to prevent water waste and overwatering. Remember, overwatering your lawn can be just as detrimental to the health of your lawn and landscape as underwatering!
Again, if your sprinkler system is spraying the side of your home, spraying into your neighbor's yard or is watering the concrete, your system is operating poorly. Not only is this wasting water, but it's not effectively providing irrigation to your lawn. You can count on Conserva Irrigation of St. Louis for all your irrigation maintenance and repair needs.
To claim your free sprinkler system inspection, call us today at (636) 306-3976 or fill out our contact form. We look forward to hearing from you soon!
Posted By
Categories: