Looking for a Fort Worth Irrigation Repair Company that You Can Trust?
Who do you call when your irrigation system isn't running the way it should? If your lawn has dry spots or oversaturated areas, or you need another repair, how do you know where to turn?
You've had sprinkler technicians out before to make repairs, yet you continue to have irrigation problems. It's frustrating to make a repair one week, only to turn around and call a sprinkler technician out again a few weeks later. You'd like to find a Fort Worth irrigation repair company that you can trust to get the job done right the first time.
High-Quality Fort Worth Irrigation Repairs
When you search for "the best Fort Worth irrigation repair company near me," you get a slew of results, and it's hard to know which one to choose. In the past, like many homeowners, you may have experienced sloppily dressed irrigation technicians who arrive in unmarked vans and go digging around in your yard with little explanation. This experience doesn't instill confidence in your repair, and you certainly don't want to repeat it!
If you're looking for Fort Worth irrigation repairs that you can trust, call on Conserva Irrigation of Fort Worth. Not only are we the leading irrigation company in the Fort Worth area, we are professional in every sense of the word. Our certified technicians are highly trained and have the experience and expertise to take care of your repair right the first time.
When we come out for a repair visit, we arrive in our Conserva truck wearing our company attire. We are clean-cut, friendly, and on time. We communicate with you through every step of the repair process so that you can have a full understanding of the status of your irrigation system. By choosing Conserva Irrigation of Fort Worth, you can feel confident that your sprinkler system will be repaired to the highest quality standard.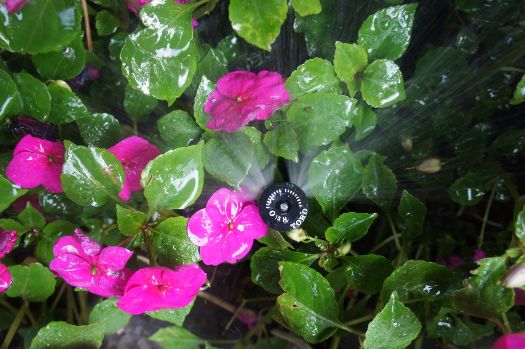 Our Repair Process
As part of the repair process, we inspect your irrigation system, from top to bottom, at no additional cost to you. We examine every sprinkler head in every zone, check for line breaks and leaks, and evaluate every component for proper programming, functioning, and efficiency. This way, we can get to the root of your irrigation repair and head off any issues that may cause you frustration in the future.
Next, we'll walk you through our inspection report, making you aware of any repairs and opportunities to increase efficiency. We'll also share our simple, flat-rate pricing, some information about the latest in innovative irrigation for Toro®, and answer any questions that you may have. Unlike many irrigation companies, we can almost always take care of your repair on the same visit since our trucks are fully stocked with top-of-the-line products from Toro®.
If you'd like to work with a professional sprinkler company that you can trust for high-quality Fort Worth irrigation repairs, call Conserva today to schedule your repair. We'll get your irrigation system up and running like it should in no time!
Posted By
Conserva Irrigation
Categories: