Fort Worth's Leading Sprinkler System Company Uses Water-Conserving Technology, Doing What's Right for the Environment & Right for Your Wallet
Are all sprinkler systems created equal? Not by a long shot. With technology advancing at an extraordinary rate, now some irrigation systems are smarter than others.
Would you rely on an antiquated landline to communicate with others? In this day and age, utilizing anything less than a smartphone would be unfathomable for most people. The same is true for your irrigation system. Many sprinkler systems do a sub-par job of maintaining your landscape, leaving you with oversaturated areas and dry spots, all the while wasting water. But by upgrading your system for efficiency, you can have a smarter sprinkler system that gives your lawn exactly what it needs to thrive.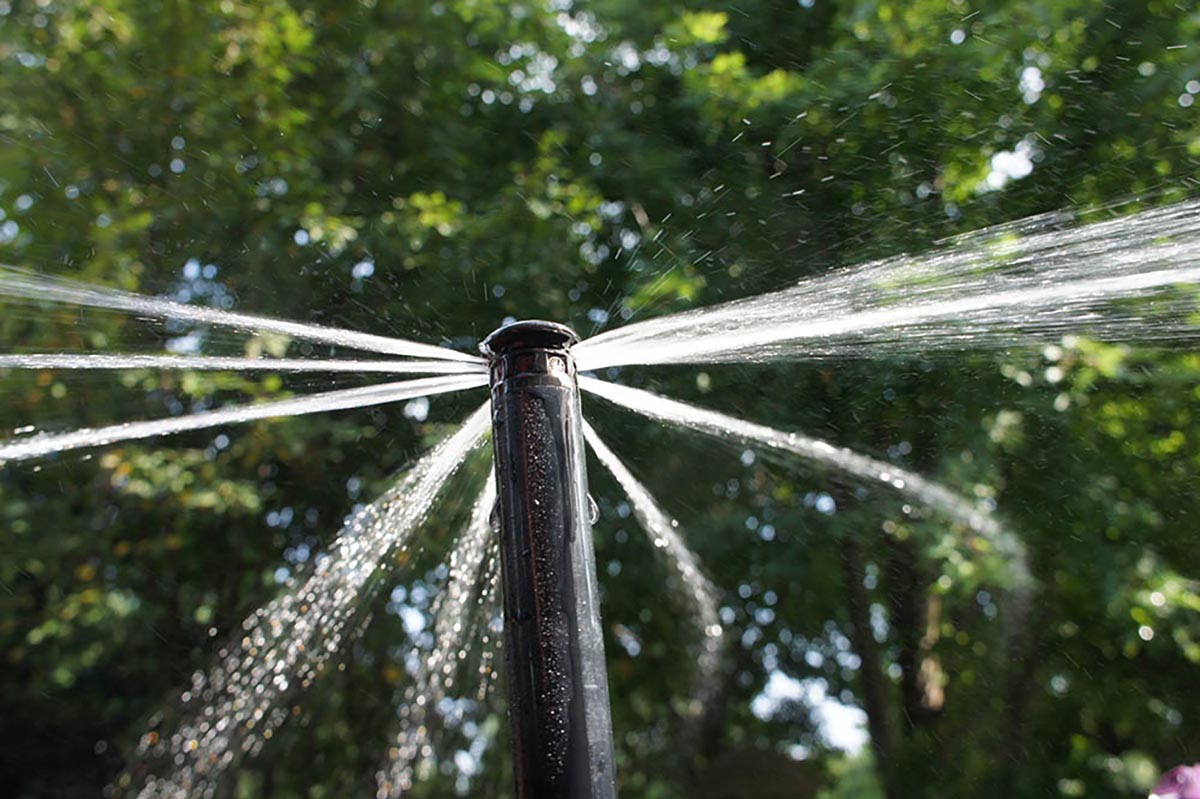 Fort Worth's Premier Sprinkler System Company Reduces Water Usage for Irrigation
While the average home uses 100 gallons of water each day, the average sprinkler system uses 2,500 gallons of water each day, half of which is wasted due to inefficiency and repairs. If you have an inefficient sprinkler system, you could be wasting more than 100,000 gallons of water in a single season.
Many people have eco-friendly appliances inside their home, from low-flow toilets to energy-efficient washers and refrigerators. Since your sprinkler system is the most significant source of water usage on your property, it needs to run at peak efficiency. Anything less, and you're wasting one of nature's most valuable resources and driving up your water bill.
At Conserva Irrigation of Fort Worth, conserving water used for irrigation is at the heart of everything we do. Through our exclusive partnership with Toro®, the world leader in innovative irrigation, we provide smart irrigation technology to help you maintain a beautiful, lush landscape without wasting water. When working with clients in the Fort Worth area to increase efficiency, they report a reduction in water usage for irrigation by 40%-60%.
The EVOLUTION® Controller is the brain of our smart irrigation systems. The controller accesses 40 years of historical weather data for your exact location, allowing it to make a strong prediction about water distribution levels on a given day. Additionally, the ET Weather Sensor provides real-time weather data for rain, impending rain, and freezing temperatures. Working together, these key components deliver precise amounts of water to your landscape at optimal times of the day. Overnight, the system updates and adjusts for the next morning.
Free 12-Point Sprinkler System Inspections to Determine Irrigation Efficiency
Is your sprinkler system wasting water? How do you know?
Conserva Irrigation of Fort Worth offers free 12-point sprinkler system inspections that evaluate efficiency and repairs. During the inspection process, we take an in-depth look at your sprinkler system, examining every sprinkler head zone by zone, checking for leaks and line breaks, and assessing every component for proper programming, functioning, and efficiency.
We then walk you through the inspection report and make you aware of repairs and ways to increase efficiency. We'll also share our flat-rate pricing as well as some information about smart irrigation from Toro® and answer any questions that you may have.
When all is said and done, you'll have a complete picture of what it takes to get your system running at peak efficiency. If you're ready to upgrade or repair your sprinkler system at that time, we can almost always do so on the same visit since our trucks are fully stocked with premium Toro® products. If you prefer to think about it, we'll leave you with the inspection report and flat-rate pricing so that you have everything you need for when you're ready.
If you'd like you'd like to find out if your Fort Worth sprinkler system is wasting water, call today or complete our online contact form to schedule your FREE sprinkler system inspection. We look forward to hearing from you and helping you save water and money!
Posted By
Categories: