Charleston Sprinkler Repair
Sprinkler Services Near You
From sprinkler repairs and service to regularly scheduled irrigation and sprinkler maintenance, we're here for you every step of the way. Our team understands that every house is different. The first thing we do after getting to your home is investigate your sprinkler system. We bring all the necessary equipment to identify and fix common irrigation problems. Meaning we can tackle everything in one visit. If your sprinkler system is in need of major repairs or upgrades, we'll give you an estimate. And time to decide which option is best for you.
Are you in need of reliable sprinkler repair services near Charleston? Contact our team online or call (843) 350-9163 to request service!
Our Sprinkler Repair Services in Charleston
A malfunctioning sprinkler system is more than an inconvenience. If your sprinkler heads won't turn on, your lawn and beloved plants can turn brown or die quicker than you think. And if your sprinkler heads are leaking, they can over water your lawn. Or cause thousands of dollars in water damage.
​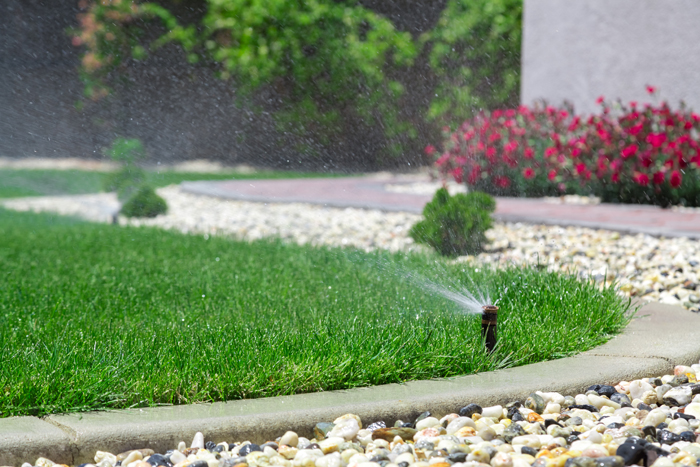 Some common sprinkler system problems we typically see in Charleston are:
Leaks in the irrigation system
Broken sprinkler heads
Sprinkler system controller issues
Dry patches in the lawn
Electrical malfunctions with the sprinkler system
No matter the issue, our techs here at Conserva Irrigation are ready to tackle any residential sprinkler repairs to address whatever is affecting your sprinkler's performance.
Sprinkler System Installations in Charleston
Here at Conserva Irrigation of Charleston, we handle brand new sprinkler installations, expansions, and replacements. Our team will inspect your lawn and meticulously install a sprinkler system that will meet all of your needs.
Our Priority is Conserving Water: Our Most Precious Natural Resource
When installing a new sprinkler system into your Charleston home, we take everything into consideration, including water conservation. Every component we use in our irrigation systems is designed to deliver the precise amount of water at exactly the right time. Our sprinkler systems have been known to use up to 60% less water than traditional sprinkler systems, while still enjoying a beautifully green lawn.
Because no Charleston home or lawn is the same, none of our sprinkler systems are the same. When designing your system, we take all of the following into consideration.
Your lawn's topography
Your area's precipitation rate
The type of soil in your yard
The slope your home sits on
How much sun and shade your yard receives
Don't let a broken sprinkler ruin your property - contact us online or call (843) 350-9163 for sprinkler repair in Charleston!
Additional Sprinkler Repair Services
Our team of irrigation experts are also happy to provide:
​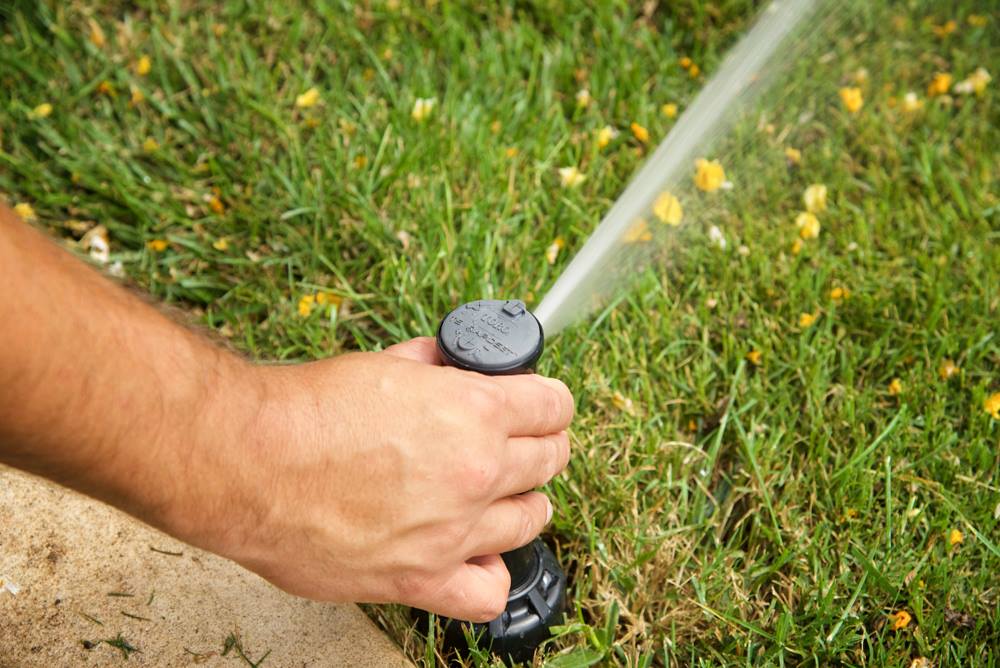 Commercial Property Sprinkler Services: If you own a business, call on Conserva Irrigation for quality sprinkler repairs or new irrigation installations. From smaller stores to large corporate offices, we can handle projects of any size — you can count on us to keep your business looking its best.
Unique Sprinkler System Upgrades: Outdated sprinkler systems can cost you money, water, and peace of mind. New sensors, efficient sprinkler heads, and additional upgrades will give you more control of your lawn.
Seasonal Sprinkler Services: Sprinkler systems require regular maintenance and upgrades in order to perform their best. Regular seasonal services will ensure your sprinkler system is prepared for the weather ahead.
Pump Installation, Repair & Maintenance: The pump is the heart of your sprinkler system — if it begins to fail, the rest of your system will be affected. From pump filters and electronics to the mechanical components, regular service will help extend the life of your pump.
Backflow Preventer Repair & Replacement: Rest easy knowing that we're always working to keep your drinking water safe from irrigation water contamination.
Specialty Sprinkler and Irrigation Services: Got a unique request? We offer dozens of specialty irrigation services designed to meet our clients' unique needs. If you need a specialty irrigation or sprinkler service, we're just a phone call away!
Frequently Asked Questions
How Do I Winterize My Sprinkler System?
Winterization is a process that removes water from the irrigation components of your sprinkler system entirely. It is necessary to winterize your sprinkler system during fall or before winter to prevent your underground pipes, pumps, sprinkler heads, valves, and other parts of your sprinkler system from freezing.
There are several ways to winterize a sprinkler or irrigation system: manual draining, automatic draining, and the blowout method. The type of method needed to winterize your system successfully depends on the type of system you already have in place. If you are unsure of what type of irrigation system you have, leave it to the experts -- contact Conserva Irrigation of Charleston before it's too late! Learn more about winterization here. For Charleston sprinkler repair service, reach out today!
When Should You Flush Out Your Sprinklers?
As the temperature begins to drop and you should consider "winterizing" your sprinkler system. It's important to do this before the first frost to help prevent any issues.
How Long Does It Take to Water 1 Inch of Grass?
Generally it takes about 20-30 minutes to water 1 inch of grass.
How Much Does It Cost to Install a New Sprinkler System?
Costs for installing a brand new system can vary greatly depending on where you live and the size of the installation you want or need for your property. Sprinkler installations generally start around $2,500 and go up from there.
Why Choose Conserva Irrigation of Charleston?
No matter what sprinkler service you're looking for, we're here to ensure your hard-earned money isn't going down the drain thanks from wasted water. When you partner with Conserva Irrigation of Charleston, you'll get a sprinkler system you can trust and a team of people who want to see you succeed.
Are you thinking of updating your sprinkler system or having one installed for the first time? If so, take advantage of our free sprinkler inspections! We are fully equipped with the tools needed to help you start saving water and money the moment you turn on your new system. Ready to have a lawn that will make you the envy of your neighborhood? When it comes to your sprinkler system, set it and forget it with Conserva Irrigation.
Contact us online or give our Charleston sprinkler repair experts a call at (843) 350-9163 and get started today!