Mt. Pleasant Irrigation Systems
Lawn Irrigation System Installation, Repair, & Maintenance Services
Whether you own a business or home in Mt. Pleasant, odds are that you've tried you're best to maintain a healthy, green, and lush lawn. With how busy our lives get, many of us don't have the time to drop everything in efforts of making sure our lawn is getting the attention – and proper irrigation – it deserves. With Conserva Irrigation of Charleston, you can rest assured that your property is getting the water it needs with ease with our professional irrigation services.
For quality irrigation services near you, call us at (843) 350-9163 or contact us online today to get started with a free sprinkler inspection.
With our advanced sprinkler and lawn irrigation systems, we are ushering in a new era of sprinkler technology. With the ability to reduce your water usage by up to 60%, we're the first sprinkler company founded on the idea of conserving water. Our lawn irrigation system design, installation, and sprinkler maintenance services are here to become your one-shop-stop for all of your sprinkler needs for your property in Mr. Pleasant.
Mt. Pleasant Sprinkler Installation Services
The health of your lawn is a direct result of the quality of your current sprinkler or irrigation system. A poorly designed or installed sprinkler system will often leave your lawn dry, overwatered, or completely untouched in extreme cases. A professionally designed and installed sprinkler system by our Conserva team will help you rid of these common problems, minimize your water usage, and save money on your monthly bills.
At Conserva Irrigation of Charleston, we continually search for innovate new ways to remain an industry leader in our space. Designed by irrigation experts, our systems used advanced technology to ensure your lawn is only getting the water it needs and never a drop more. Using our systems, you can rest assured that your property will be getting the water it needs to remain vibrant, healthy, and lush for you and your visitors to enjoy.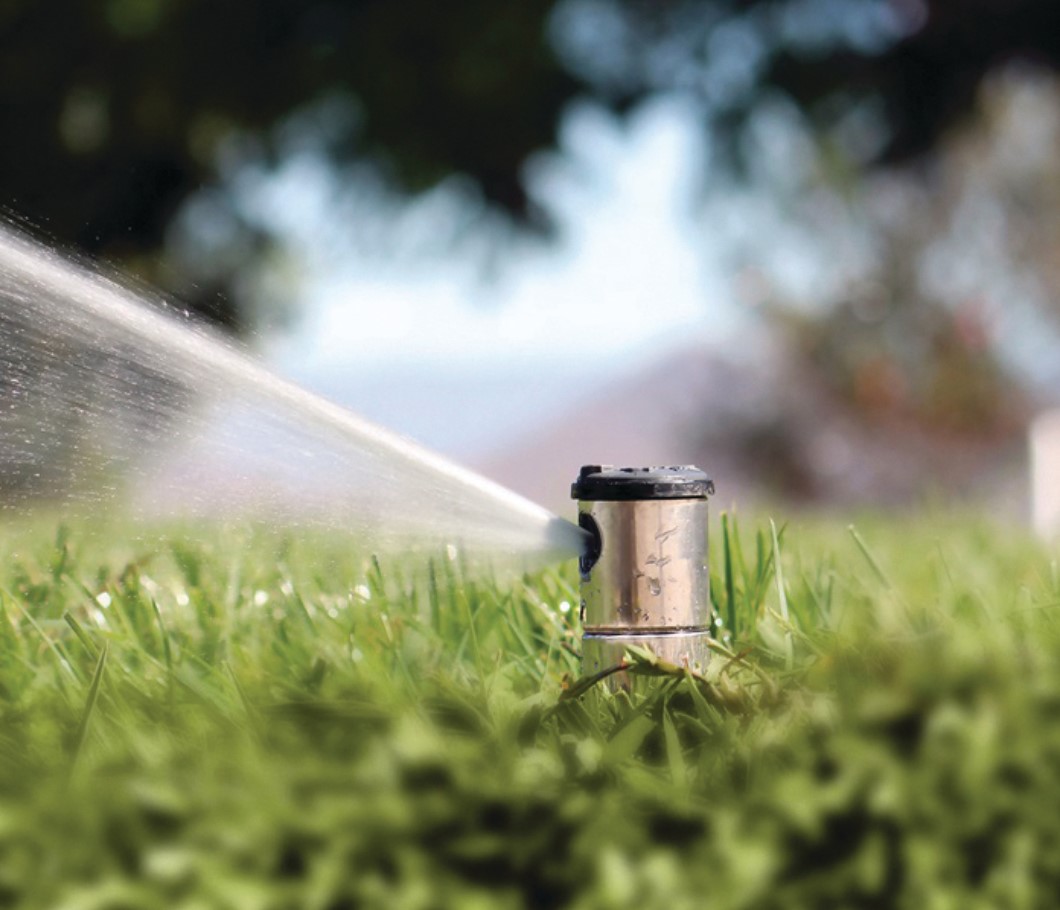 When we design an in-ground sprinkler system, some of the things we always consider include:
Precipitation Rate
Percolation Rate
Soil Type
Property Slope
Shade & Sunlight
Your Mt. Pleasant Conserva Irrigation professional will complete a full inspection of your system and property to not only understand what goals you have for your lawn, but also to record these above observations to help us create the most efficient irrigation installation for your lawn. With this, you can ensure that your Mt. Pleasant property is receiving proper water and drainage to promote a healthy lawn at your home or business.
Need residential or commercial sprinkler installation services in Mt. Pleasant? Give our team a call today at (843) 350-9163 to get started.
Irrigation System Repair Services
Whether you've noticed a new sprinkler issue or that you're overdue for your annual service, you can rely on our Mt. Pleasant Conserva Irrigation team to deliver you a reliable and durable repair. Our professional team has the knowledge, experience, and tools to provide you with convenient and reliable lawn irrigation repairs you've been looking for.
Some of the most common sprinkler repairs we complete in Mt. Pleasant include:
Dry or soggy patches caused by over-spraying
Sprinkler head repair (and sprinkler head replacement)
Irrigation valve replacement and repair
Programming, tech-related, & electrical issues
Improper drainage resulting in flooding that can lead to property damage
Sprinkler line repair
From electrical issues to foundation saturation, our team can complete virtually any lawn sprinkler repair service you need to be completed. Don't let your sprinkler issues go without attention for too long, as they will end up costing you more money – and wasting more water – in the long run. Whether you need sprinkler tune-up services or a routine inspection in Mt. Pleasant, give our team a call today.
Need Mt. Pleasant sprinkler system repair services? Give our team a call at (843) 350-9163 or contact us online to learn more!
Your One-Stop-Shop for Lawn Sprinkler Services
Our team is not limited to just repairs and installations; we offer a wide variety of services designed to provide Mt. Pleasant and the surrounding areas with superior service. From upgrading your system, completing seasonal services like winterization andregular irrigation maintenance, pump system care, and backflow prevention system maintenance, you can rely on our team to deliver a complete sprinkler solution to you. No lawn irrigation company in Mt. Pleasant can beat our superior lawn care services.
Thanks to the help of Conserva, you can: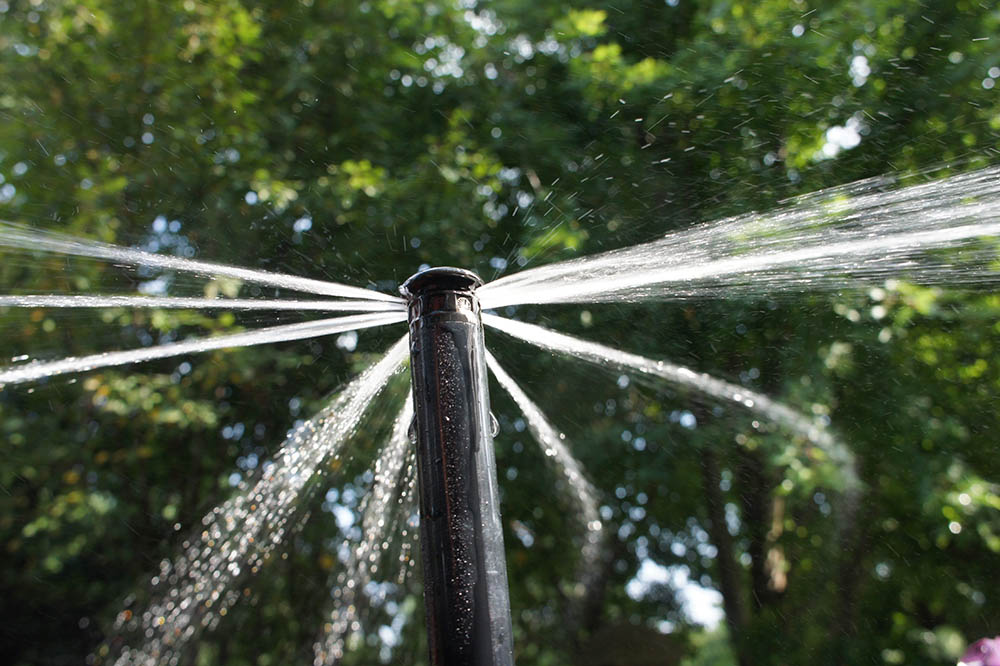 Save Money – Our team can reduce the average property owner's water bill by upwards of 60%. With this amount of savings, the investment needed to have a new system installed pays for itself in no time at all.
Conserve Water – We're here to help conserve the earth's most precious resource – water. Whether it's due to a broken sprinkler head, improper drainage, or insufficient installation, our team is dedicated to helping you do your part in the effort to protect our natural resources.
Extend Lifespan of Your System – With every service we provide, we hope to extend the lifespan of your lawn's sprinkler system. When you give your lawn's property the proper care it needs, you can rest assured knowing that your sprinkler system will take care of your lawn.
Maintain a Beautiful Lawn – Every one of our Conserva Irrigation experts are here to help you maintain a green, beautiful, and lush lawn. Whether you have no plants or dozens of flowers, you can rely on our team to offer services designed to keep your lawn looking great.
Everything from lowering your water bills to keeping your lawns looking healthy is possible with our Mt. Pleasant sprinkler services. From our free sprinkler inspection to our water conservation efforts, there's no question why locals close and far continue to turn to Conserva Irrigation of Charleston.
When you're ready to experience the difference our irrigation specialists can make for your home or business in Mt. Pleasant, give our team a call today at (843) 350-9163 or contact us online to schedule your free sprinkler inspection today!