Minneapolis Sprinkler Repair
Sprinkler System Installation Near You
At Conserva Irrigation of The Twin Cities we do much more than just sprinkler repair or install your sprinkler system. Environmental responsibility is one of our three core values, and at the heart of everything we do. Through our innovative research, we've figured out the "sweet spot" that provides a lush, green lawn while using the least amount of water possible, thus saving our customers money. We call this "Smart Irrigation."
Request your free sprinkler inspection today!

Sprinkler Repair Services in Minneapolis
Many homeowners find themselves in a never-ending battle of do-it-yourself sprinkler system repair in Minneapolis, where they replace a sprinkler head only to find a short time later that they're dealing with a leak elsewhere in their irrigation system. They fix that, and oh look, something else goes wrong. That's why Conserva Irrigation of the Twin Cities offers a FREE ($150 value) sprinkler system repair inspection for your Minneapolis-area yard. One of our highly-trained technicians will come out to your property and use our tried-and-tested Comprehensive system evaluation, giving you what we call a System Efficiency Score (SES). This 1-100 rating is determined by reviewing your system's programming, including seasonal adjust and site conditions, rain and water sensors, as well as broken lines, broken sprinkler heads, valves, and more. Along with your System Efficiency Score, we will give you a thorough and detailed diagnostic report of any needed sprinkler system repair, along with a list of up-front prices to fix anything that's broken.
Call us today at (763) 401-7313 to get started with your sprinkler repairs!
How we inspect to determine the System Efficiency Score (SES), and your sprinkler system diagnostic
First, we run a test of ALL zones. Many Minneapolis homeowners take care of problems they can see, but many times there are invisible irrigation issues. Water trickling down isn't as noticeable as a broken sprinkler head spraying every which way.
Then, we inspect all the sprinkler heads. We'll inspect each sprinkler head and look for poor alignment, insufficient design or potential leaking.
Next, we check the technology. Each property is different, which is why every irrigation system should be scheduled to run specific to their lawn and landscape's needs.
Finally, we recommend sprinkler system repairs, adjustments, and/or upgrades. Upon the completion of the inspection, we will provide feedback on your irrigation system and make suggestions to repair, adjust or upgrade what we believe will help your system run efficiently and effectively.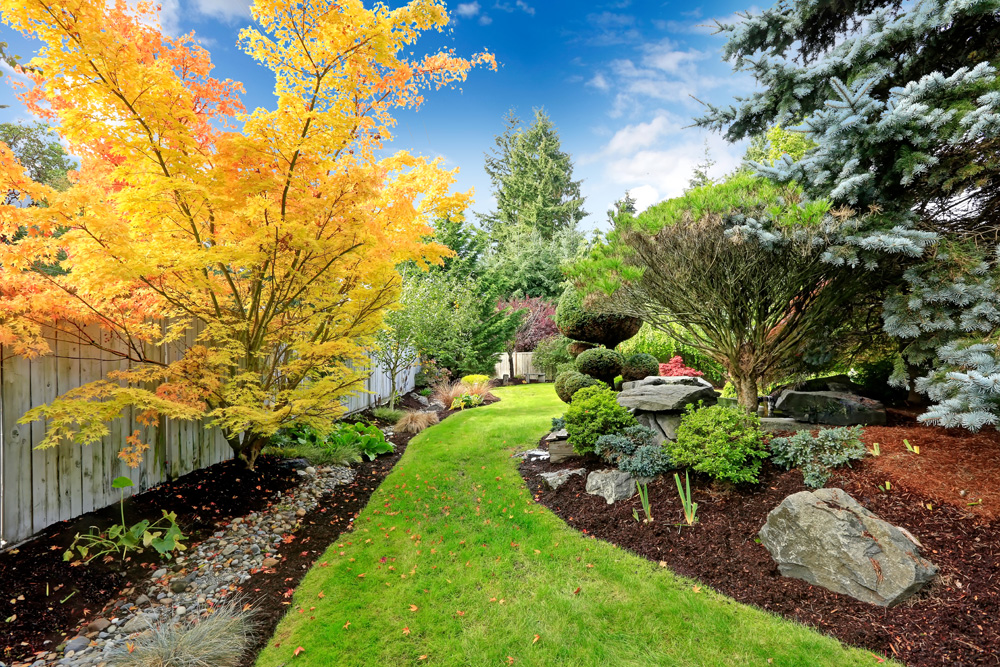 Our Sprinkler System Installation Services
We know it can be overwhelming to think about how to go about installing an irrigation system for your Minneapolis lawn. But Conserva Irrigation of the Twin Cities takes care of both the design and the installation of your sprinkler system for you. The professional irrigation installation process we developed is designed to ensure that every zone of your yard has just the right amount of water distributed to it.
Our Sprinkler Installation Process
Our highly-trained technicians will walk through your property, taking notes about the layout, such as planted landscapes, patios, slopes, sun exposure, and anything else that might need special attention or consideration.

After collecting this data, we design a personalized Toro® smart sprinkler system that gives your yard the exact amount of water each zone needs to thrive. Our Minneapolis sprinkler systems are built with the latest water conservation technology and components to maximize the efficiency of the water used without compromising effectiveness. Our exclusive partnership with Toro, the leaders in irrigation innovation, ensures that Conserva sprinkler systems use 40-60% less water than any other irrigation system on the market.
With our Toro EVOLUTION® controller and the variety of coordinating rain, weather and soil sensors, we'll set up your sprinkler system to run itself. Programming is easy to manage, and the sensors will guarantee you never water your lawn during a rainstorm.
Organization is the key to Minneapolis sprinkler system installation
We use color coded flags, which indicate to our technicians what type of sprinkler heads, nozzles, or other specific parts should be used in that particular area. We also flag your neighbors' properties to make sure none of their sprinkler systems are compromised during our process.
Watch as our owner, Russ Jundt, gives a walk-through of our pre-installation process, even on a rainy day:
Drip Irrigation System for your Flowers and Garden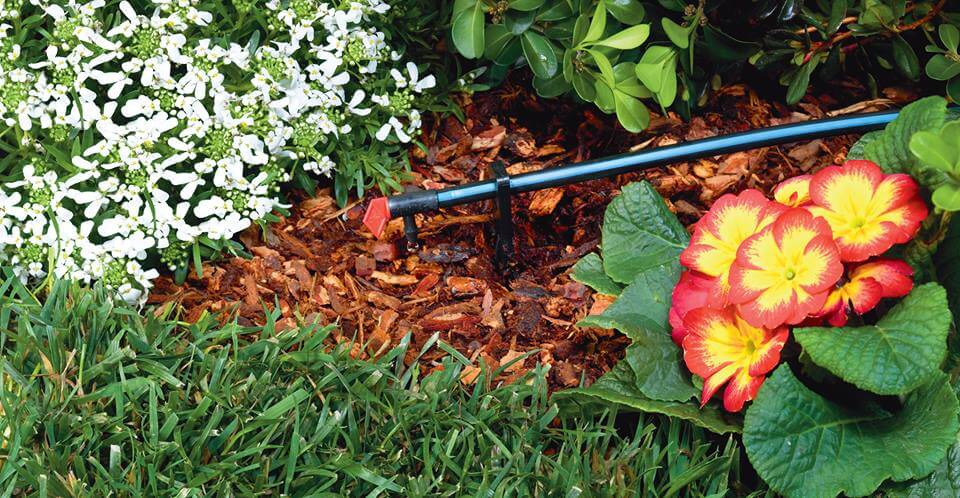 If your flowers, garden, and/or special shrubbery are your pride and joy, you might want to consider drip irrigation. These systems deliver water directly to plants' soil at a balanced rate, targeting roots and reducing water loss from evaporation or surface runoff.
Drip irrigation, the water goes right where it's supposed to — the soil, which improves root development. Drip irrigation keeps soil evenly moist to promote a healthy beautiful landscape.
Drip irrigation systems for your Minneapolis garden save time and money while positively contributing to the quality of your plants' lives. At Conserva Irrigation of Twin Cities, we can combine a drip irrigation system to specific areas of your landscape in addition to a sprinkler system to keep your landscaping just the way you want it — beautiful.
Frequently Asked Questions
How much will it cost me to install a new sprinkler system?
The final cost of a new sprinkler system will vary depending on where you live and which provider you use. Typically, a
sprinkler system installation
can start at $2,500 and go up from there. At Conserva Irrigation of The Twin Cities we offer a
free sprinkler inspection
to help you stay on budget!
How often should I water my lawn?
You should always check what your city's ordinances are concerning water usage for your lawn and yard, but generally, to keep your lawn green it is recommended to water 2-3 times a week.
Will installing a new sprinkler system increase my home's value?
Yes! A well-maintained or new sprinkler system installation is a great selling point for potential home value!