Minneapolis Free Sprinkler Inspection
Professional Sprinkler Inspections from Your Local Experts at Conserva Irrigation of The Twin Cities
Do you know if it's working at its full potential? If a trained irrigation technician is willing to come to your house and inspect your irrigation system at no cost to you, why wouldn't you take them up on it? Your Minneapolis area irrigation system could be incredibly inefficient, dumping thousands of gallons of water, without you even knowing it. Even if you don't notice a broken sprinkler head, your Minneapolis sprinkler system could be leaking, overwatering, or simply underperforming.
At Conserva Irrigation of The Twin Cities we provide our 12-point System Efficiency Score (SES) inspection at no charge to you. This sprinkler inspection, valued at $150, will reveal any areas of your sprinkler system that need improvement or repair in plain writing, along with your system efficiency score on a rating scale of 1-100. Our comprehensive 12-point inspection covers everything from checking water sensors, weather sensors, line leaks, and broken sprinkler heads, and reviewing your system's programming and more.
Learn more about how we can help you. Contact us by calling (763) 401-7313 today!
What's In It for You?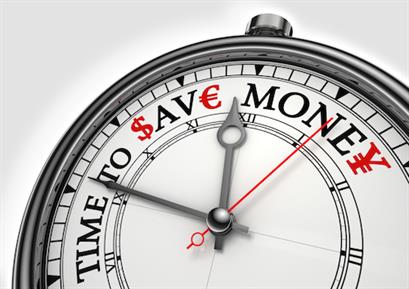 For one thing, our 12-point irrigation sprinkler system inspections are absolutely FREE with no obligation or pressure to buy anything. But if your system isn't working correctly, you could be wasting a lot of water, and thus, paying way too much on your water bill.
Over the course of just one season, one tiny leak can waste over 20,000 gallons of water. One leak. What if you have three or more? Some leaks are obvious, but many are not. You could have a hole the size of a pinpoint in one of your lines underground that you don't even know about. If you have wet spots in your yard, that's a good indication that there is a problem that needs to be fixed. But dry spots are a problem, too. We're irrigation systems specialists, and we can help.
When your sprinkler system is running correctly, without any leaks or breaks, and with the proper amount of water being dispensed into each zone of your yard, there is a direct correlation between your system performance and the money you save. On average, most of our clients in Minneapolis and surrounding areas see water savings of 40% or more with an efficient system.
Know that you're doing your part for the planet.
These days, many of us use things like low-flow toilets and water-efficient dishwashers in our homes, thinking that we're doing our part to responsibly conserve water. While every little bit counts, most people don't realize that their indoor water use is minuscule compared to their outdoor water usage. In fact, 59% of your household's water use is for irrigation. One might argue that it makes more sense to not use an irrigation at all, then, but that's not true at all — having a healthy green lawn using smart irrigation has many benefits to the environment, like reducing greenhouse gasses, reducing the overall surface temperature of the earth on your property, and acting as a natural water filter for runoff water.
What's the risk of NOT getting a free sprinkler inspection?
Well, the obvious answer is what we've already stated — you're likely wasting a lot of money on your water bill and you don't even know it. But there's an even bigger risk, and that is what you don't know now might end up costing you more later. It's similar to why we go to the doctor every year for a checkup — just to make sure everything's working right, and if there's anything serious, it's good to catch it in its early stages. A free irrigation system inspection for your Minneapolis sprinkler system is a checkup of its overall health and acts as "preventative medicine." Detecting a tiny glitch now early can save you hundreds, if not thousands of dollars later should a line burst or something else terrible happen.
You've got nothing to lose, and peace of mind to gain.
Contact Conserva Irrigation today to schedule your FREE, no-obligation irrigation system inspection for your Minneapolis sprinkler system. If there are any problems, we'll put it in writing and give you a list of flat-rate pricing for any repairs needed. We keep our trucks fully stocked with the highest quality parts through our partnership with Toro, so we can make any repairs right then and there.
*Free inspection is for new customers only and evaluates system as found. System must be operational. Certain exclusions may apply. If service is completed, charges may apply.
If you're in need of help with your sprinkler system, contact us online or call (763) 401-7313 today!