Irrigation is Vital for Your Fall Lawn Maintenance Investment: Call Conserva First!
The nights are cooling off and the pumpkin spice is infiltrating just about everything. Yes, fall is here and it is time to prepare your lawn for winter and give it a head-start for a lush, green spring.
If you follow our fall lawn maintenance tips you are lining up your service providers for fertilization, aeration, and over-seeding. Whether you DIY or hire the pros, fall lawn maintenance is a significant investment. We urge you to call Conserva Irrigation of the Twin Cities before they come out - to ensure your sprinkler system is working in tip-top shape.
A healthy fall lawn requires precise H20 and if your system needs repairs or adjustments you could be throwing lawn maintenance money down the drain.
Let Conserva Irrigation Prepare Your System for Fall Lawn Maintenance Services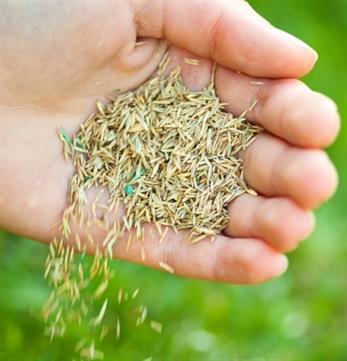 At Conserva, we are your sprinkler system caretakers, which means we want to be part of keeping your system protected, maintained and operating at peak performance. When it comes to fall lawn maintenance, we have a variety of services that can help you avoid costly repairs or wasted seed and fertilizers.
Flag Sprinkler Heads
The average lawn aerating crew is out to get in and out of your yard as fast as they can. They are not interested in taking it slow near sprinkler heads or other landscaping features. To help you lower your risk for sprinkler head damage from the aeration machine, we recommend you have us come out and mark your sprinkler heads with flags.
Inspect Irrigation System
Your sprinklers have been working hard all summer long to keep your lawn and landscape healthy. Let us give it a good thorough inspection to make sure there are no hidden damages or leaks. The last thing you want is a big dead spot from a zone not firing - after you go through all the trouble of seeding and fertilizing.
Reprogram Sprinkler Controller
It might be time to reprogram you sprinkler controller for the cooler weather. We'll assess your programming and make necessary changes based on what you are doing to your lawn this fall. If you are adding new sod, repairing areas, or planting trees and shrubs, you'll need a little more water for a few weeks as they establish roots. We will assess your specific needs and program your system accordingly.
At Conserva Irrigation of Twin Cities, we are focused on sprinkler efficiency, water conservation, money-savings, and lush, healthy green lawns to make the neighbors jealous! We are your true partner in this endeavor and hope you'll choose us for all your irrigation needs.
Posted By
Conserva Irrigation of Twin Cities
Categories: