Minneapolis Fall Lawn Care Checklist
As the summer comes to an end and we begin to think about cooler weather and leaves falling, we also start to think about our fall lawn maintenance. With the weather changing so drastically from week-to-week in Minnesota, we have to do our best to plan accordingly. There should be at least three items on your fall lawn care checklist for keeping your lawn healthy throughout winter for a better spring. If you do nothing else, make sure you are aerating, seeding and treating for weeks this fall.
Fall Lawn Care Checklist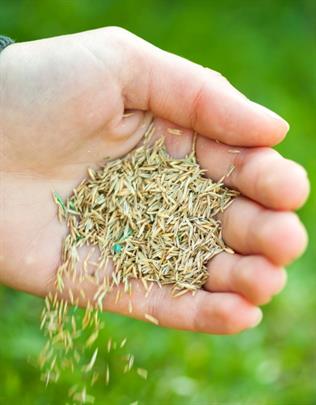 Aerating your lawn includes perforating the soil with small holes to allow air, water, and nutrients to penetrate the grass roots. Having your lawn aerated will promote deeper root growth which will results in a stronger, more luscious lawn.
Seeding your lawn is another excellent and effective way of strengthening your lawn and filling in spots that were affected by everyday life and weather. Spreading grass seed across your lawn will cover in bare spots from kids, pets or heavy weather. Seeding will reinvigorate your lawn and ensure that it returns in the spring green and lush! Autumn over-seeding allows the new roots to get stronger for longer before the grass has to withstand the heat of summer.
One of the worst things for your lawn is weeds. Weeds can take over a lawn incredibly quickly if they are not dealt with immediately and then prevented for the next season. Weed control will keep your lawn healthy. So, whether you're spraying specialty areas or the entire lawn, we highly recommend having your yard treated for weeds. There are many options between sprays and granular products, just make sure you follow the instructions on the package carefully.
Whether you plan on doing it yourself or hiring a landscape company to aerate, seed and treat your yard for weeds, your lawn will need water. That's where we come in.
At Conserva Irrigation, we offer our first-time clients a free sprinkler inspection. This will help find any leaks, broken sprinkler heads or even identify a need for additional heads or drip irrigation. During the inspection, we will take notes where we find inefficiencies and report these back to you. You'll have a complete itemized list so you can decide whether to move forward with our suggestions and how to better run your irrigation system.
Posted By
Conserva Irrigation of Twin Cities
Categories: