Does Your Punta Gorda Irrigation System Have an Underground Leak?
Imagine paying your water bill one month only to receive a nasty surprise that, month-over-month, your water bill shot up by $200 or $300. You'd immediately begin to think, "that can't be right", and you'd be correct. However, before you begin looking all throughout your home checking for indoor water leaks, your home's irrigation system is most likely the culprit. Seeing as how your irrigation system is exposed to the elements all day, every day, without much maintenance, it's prone to have an issue or two. This is especially true with older irrigation systems. So, if you think your Punta Gorda sprinkler system may have an underground leak, call the local experts at Conserva Irrigation of Southwest Florida for a 100% free consultation. You can call anytime at (941) 208-1449.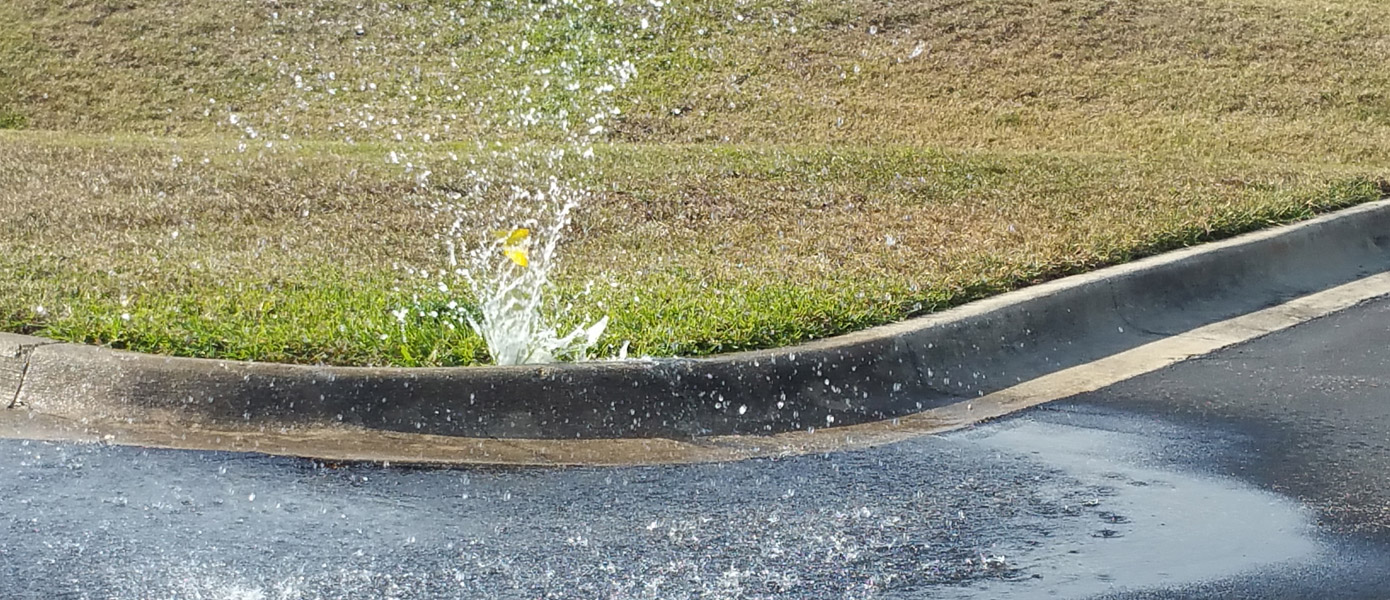 While an above ground irrigation leak or broken sprinkler head may be easily noticeable, that's the inverse of the case when it comes to an underground leak. This is even more the case if you have a slower leak due to a crack in a lateral line. What usually occurs is that the underground leak will cause your grass to grow quicker near the leak and the ground will become very soggy. If you don't go out and check the soil, you'd never notice a thing. Furthermore, the higher water bill will be quite shocking, as you're leaking gallons and gallons of water over the course of a 30-day period.
Underground water leaks are one of the most common issues that do undiagnosed for a longer period of time, which means more wasted water and more wasted money. Our 100% free sprinkler system inspection will ensure that we diagnose any and all irrigation system issues. We'll be able to detect any lateral line leaks that are causing your system to suffer from lower pressure or simply a minor leak that is causing your system to waste water directly underground. Furthermore, by upgrading your system to the Hunter Hydrawise smart controller and the installation of a flowmeter, we'd be alerted in real time that your system is suffering from a pressure issue. This would allow us to immediately contact you to schedule a time and day that we can come out and inspect and repair the issue. It truly helps to be as proactive in the irrigation repair industry, as opposed to being reactive, which has nearly always been the norm since the inception of irrigation companies across the country.
If you're lucky, you'll see an underground leak that resembles the image above. Unfortunately, that's most often not the case. Lateral line leaks are most often from a small crack that gets worse and worse as time progresses. Eventually, you'll have a mushy, oversaturated area of your lawn where the leak is and then you'll need to dig and hope you don't further damage your lateral lines. That's why it's important to call a professional irrigation company to find and fix your irrigation system's underground leaks. As we've encountered multiple times, DIY attempts can often lead to more expensive repairs due to unintended mistakes made during the DIY job.
So, if you'd like Conserva Irrigation of Southwest Florida to inspect your entire irrigation system for free, all you have to do is call us at (941) 208-1449 or fill out our contact form anytime. We look forward to hearing from you soon!
Posted By
Conserva Irrigation
Categories: