Call Conserva for Your Sprinkler System Startup in Chesterfield, MO
When it comes to ensuring your Chesterfield, MO, sprinkler system is properly started up for springtime, make sure to perform your due diligence before hiring the first company that puts a flyer in your mailbox or paper box. Conserva Irrigation of St. Louis is a nationally-backed, locally-owned and operated irrigation company. When considering hiring a company, we recommend checking all of their online reviews, as well as their online presence, in general. This will help you to get a pretty good idea of who you're dealing with. The last thing you want is an irrigation company that turns your sprinkler system back on, only to find out you have broken sprinkler heads. In addition to starting up your irrigation system, we'll also perform a full inspection of your system and taking copious notes prior to moving onto the next startup.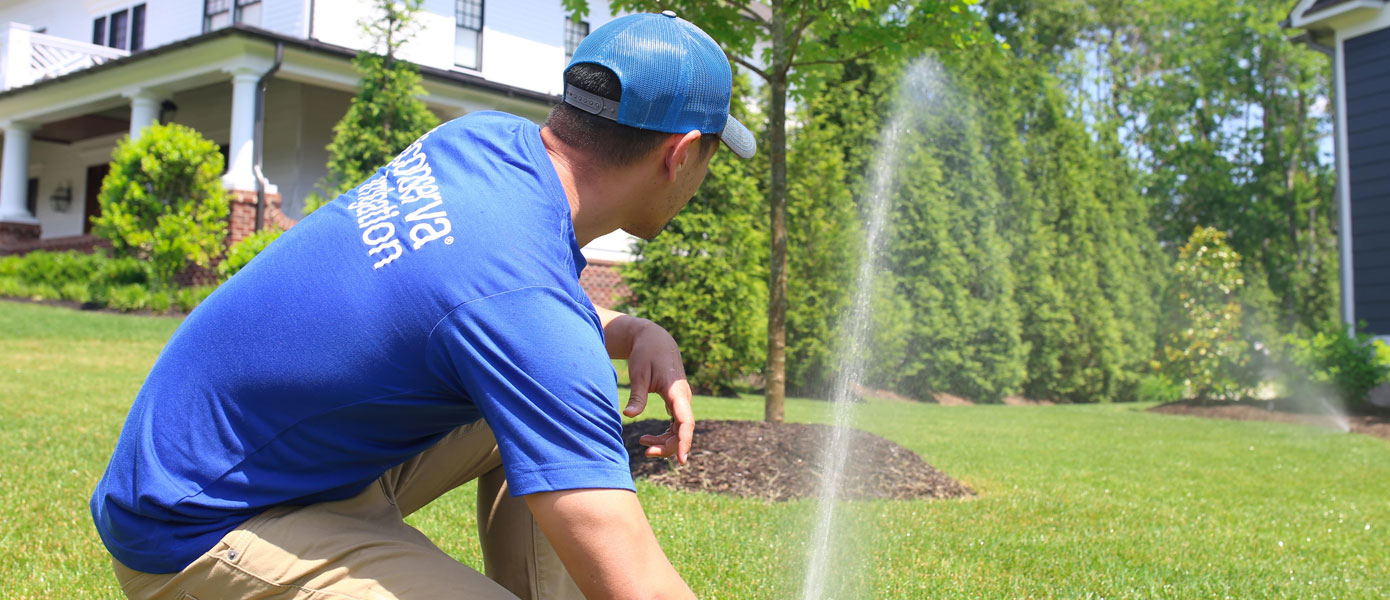 Upon arriving at your property for your sprinkler's summerization, we'll perform the following tasks:
We will turn on your water and controller.
We'll program your controller to ensure it's delivering the optimal amount of irrigation and not wasting water.
Check all your sensors to ensure they're all working correctly.
Inspect all sprinkler heads and make any necessary adjustments.
Perform an in-depth, 12-point system efficiency analysis.
Lastly, we'll make note of all problem areas and report them to you with a flat-rate estimate for repairs.
So, as you can see, your irrigation system's springtime startup is an excellent time to have all necessary repairs made. In short, this will ensure that your irrigation system is ready to deliver the perfect amount of irrigation to your lawn and landscape and keep your lawn looking lush and green all year long. You'll also have peace of mind in knowing that your sprinkler heads are not watering the concrete, spraying into your neighbor's lawn, or spewing water from a broken sprinkler head.
If you're looking for a reputable irrigation company to perform your sprinkler system startup in Chesterfield, MO, call Conserva Irrigation of St. Louis. You can reach us anytime by calling us at (636) 306-3976 or by filling out our contact form anytime. We look forward to hearing from you soon!
Posted By
Categories: