For Irrigation Repair in Foristell, MO, Call Conserva Irrigation
Now that we have entered the aeration and overseeding season in Foristell, MO, and surrounding areas, did any of your sprinkler heads become victims of puncture wounds from the aeration process? Would you notice if they did? Most people in our area, and across the country, run their irrigation systems during the very early morning hours, prior to the sun rising. If you don't see your system running, how would you know if you have a broken or busted sprinkler head? The answer, simply put, is, "you wouldn't". That's specifically why we offer all new customers a 100% free sprinkler system inspection. Make sure your newly laid down grass seed is receiving the optimal amount of irrigation by calling us at (636) 306-3976!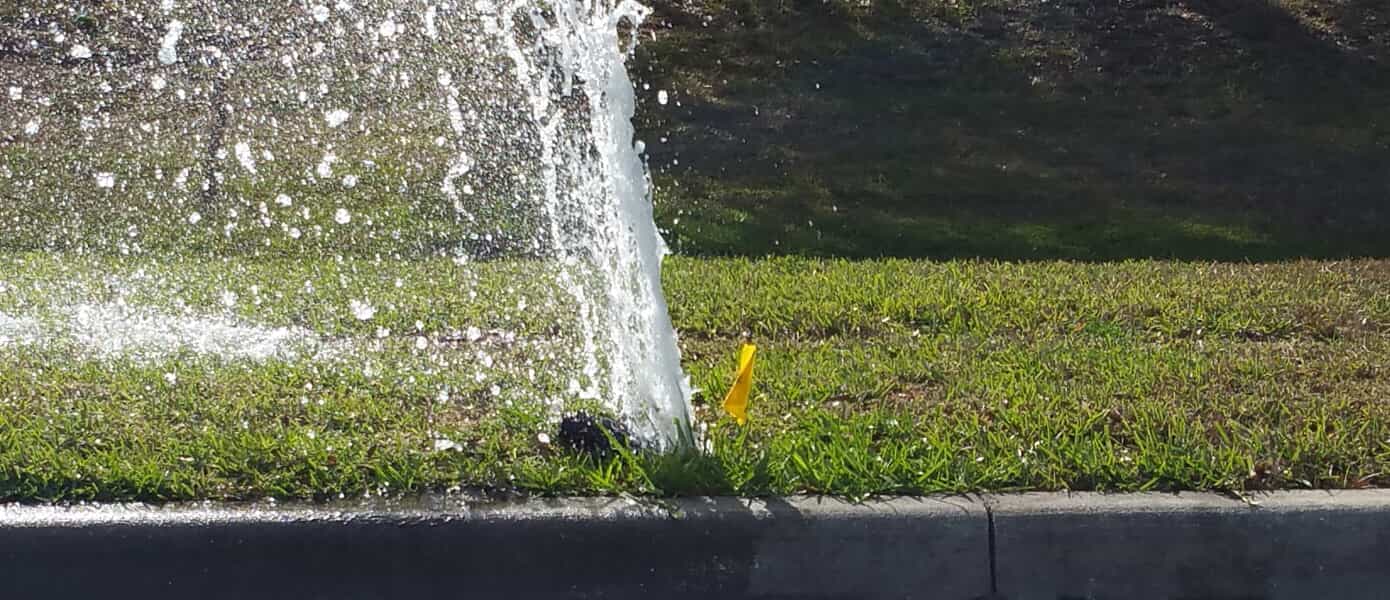 In case you're wondering what an aerator will do to a sprinkler head, all you need to do is look at the above image. No, that's not a geyser, it's in fact a broken sprinkler head. Did you know that just one broken sprinkler head can waste thousands of gallons of water over the course of just one season? It's true. Furthermore, if you have a busted sprinkler head, it's definitely not delivering the correct amount of water to your newly laid grass seeds. In fact, it's most likely creating pooling around your sprinkler head, which can actually wash away the grass seed depending on the slope of your lawn.
If your Foristell, MO, sprinkler system is suffering from broken heads, then it's time to call your local irrigation repair experts at Conserva Irrigation of St. Louis. We stock our vans full of nearly all necessary equipment and can more than likely have your system repaired the very same day. When it comes to overseeding, it's imperative that your grass seed is properly watered in order for the seeds to germinate. If your sprinkler system isn't functioning properly, then your grass seed isn't going to receive optimal irrigation. Make the smart choice and claim your free sprinkler system inspection just to ensure your system is operating at peak performance – especially during the overseeding process.
For all your irrigation repair needs in Foristell, MO, and surrounding areas, call Conserva Irrigation of St. Louis. You can reach us anytime by calling us at (636) 306-3976 or by filling out our contact form. We look forward to hearing from you soon!
Posted By
Categories: