Springtime Irrigation Startup Season Has Arrived in St. Louis
While it seems like winter simply does not want to leave, now is the time to schedule your sprinkler system startup in St. Louis, MO. We are already scheduling customers' irrigation system startup and our schedule is getting tighter and tighter each week. So, if you haven't scheduled your sprinkler system startup, now is the time to do so! To schedule your sprinkler summerization, call us today at (636) 306-3976.
During your springtime sprinkler system startup, our trained and skilled irrigation technicians will perform the following tasks:
Turn your water and controller back on.
Next, we will program your sprinkler system's controller to ensure optimal root growth, a healthy lawn and to ensure water conservation.
We will then test all sensors (rain sensors, soil sensors) and inspect each and every sprinkler head on your system.
Lastly, we will complete a free 12-point system efficiency analysis and flag all of the problem areas within your sprinkler system.
Unlike other sprinkler system startup companies in St. Louis, MO, and surrounding areas, we don't simply start your system back up and leave to the next job. We take our time to fully inspect your irrigation system to ensure you have proper head-to-head coverage, no lateral line leaks, a correctly programmed controller and functioning sensors. This is extremely important. Remember, just one broken sprinkler head can waste thousands of gallons of water over the course of just one season.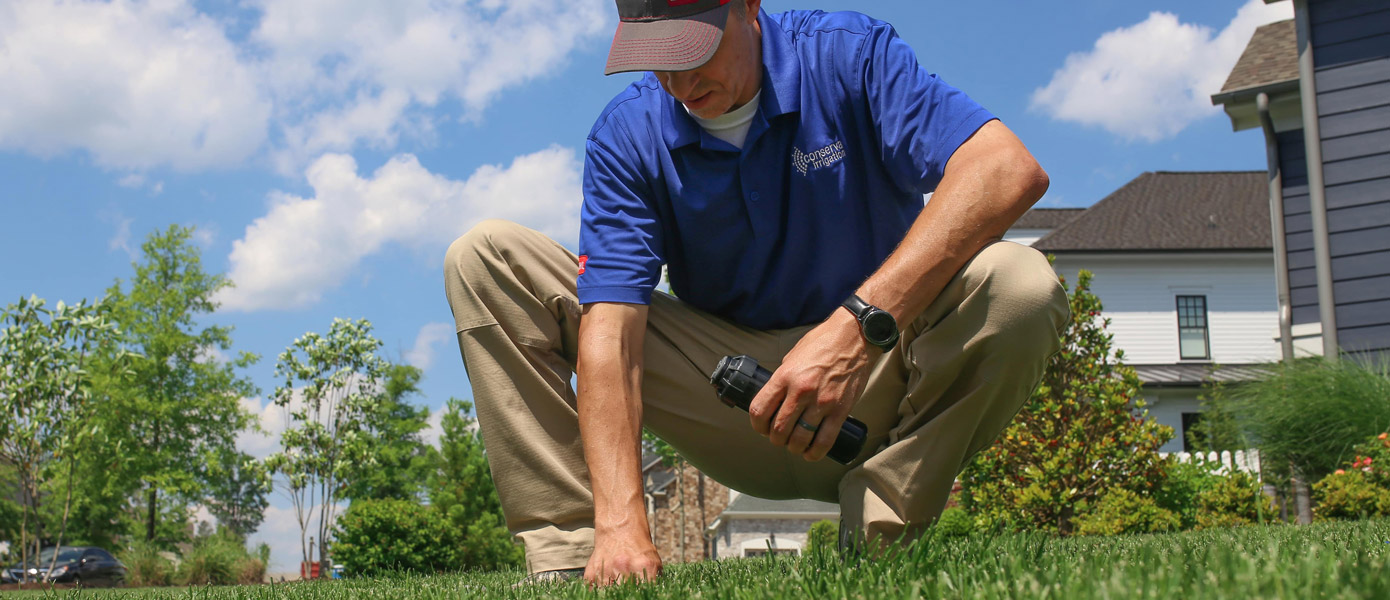 In addition to showing you areas of your sprinkler system that require immediate repair in order for your system to properly function, we will also show you how smart irrigation technology can help to reduce your water usage for irrigation by up to 60%. The primary benefits of smart irrigation technology are that you'll utilize less water for irrigation and your lawn will remain lush and green all year long. Wouldn't it be nice to keep your lawn looking better than it ever has before while using less water and saving money on your irrigation?
If you would like to learn more or schedule your sprinkler system startup, call Conserva Irrigation of St. Louis today at (636) 306-3976 or fill out our contact form. We look forward to hearing from you!
Posted By
Categories: