Stop the Cycle of Ongoing Lawn Sprinkler Repairs in Birmingham This Summer
Does it seem like you just had someone come out for a lawn sprinkler repair and now your system is malfunctioning again? Ongoing repairs can be frustrating to say the least, particularly during the heat of the summer months when your lawn is more prone to damage. You'd like to work with an irrigation expert who can get your system running the way it should and prevent future repairs, but you're not sure who to trust.
While you may be tempted to make a repair yourself or call in the guy who mows your lawn to help, this can often backfire and make things worse. Lawn sprinkler repairs may appear to be one thing but may actually be something else altogether, and only an irrigation expert can make the proper diagnosis. Anything less and you're putting your lawn sprinkler at risk and setting yourself up for more headaches in the future.
It's also important to recognize the difference between a company who specializes in irrigation and a company who dabbles in irrigation. A company that specializes in irrigation typically only performs lawn sprinkler services. If you work with a company that offers a suite of services, such as outdoor lighting and landscaping, they generally are not irrigation experts. As well-intentioned as lawn sprinkler amateurs may be, their solution may be a quick fix that puts a band-aid on a potentially bigger issue that could cause further damage, require additional repairs, and cost you money.
Conserva Irrigation: The Lawn Sprinkler Repair Experts in Birmingham
At Conserva Irrigation of South Birmingham, we understand the frustration that goes along with ongoing sprinkler problems and the associated expense, which is one of the reasons why we take a comprehensive approach to lawn sprinkler repair. When we come out for a repair visit, we evaluate your entire system above and below the surface, at no additional cost to you, to get to the root of your lawn sprinkler repair and head off any other problems that may cause you frustration down the line.
Even when things look like their working properly, repairs can often go undetected below the surface, and, left unattended, can cause extensive damage to your system, costing hundreds, even thousands, of dollars in the future. By inspecting your system zone-by-zone, we'll be able to give you an accurate diagnosis and get you up and running in no time while saving you headaches and money in the long run.
During our inspection process (valued at $150), we examine every sprinkler head in every zone, check for leaks and line breaks, and assess each system component for proper functioning, programming, and efficiency. Upon completion, we'll share our inspection report, making you aware of any necessary repairs and opportunities to increase efficiency. We'll also share some information regarding the latest in innovative irrigation technology from Toro® and answer any questions you may have.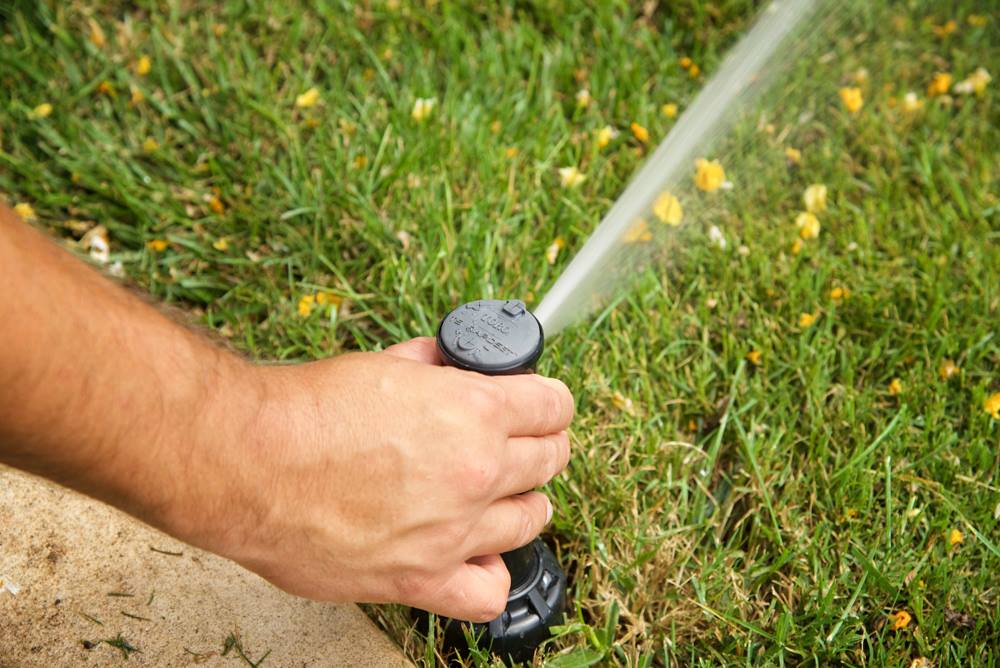 At this time, you'll have a complete understanding of your lawn sprinkler system and what it takes to get it operating the way it should. Since our trucks are fully stocked with top-of-the-line products from Toro®, we can almost always take care of your lawn sprinkler repair on the same visit.
Conserva Irrigation of South Birmingham is a full-service, professional lawn sprinkler company, and irrigation is all we do. We are licensed and insured, and our highly trained, certified irrigation technicians are professional, friendly, and experts in their field. If you have a lawn sprinkler repair in Birmingham or are tired of ongoing sprinkler problems, give us a call today or complete our online contact form to schedule an appointment. We look forward to hearing from you!
Posted By
Conserva Irrigation
Categories: