Sprinkler System Winterization Season is Here in Hampton Roads
While recent temperatures may not quite have felt like it's sprinkler winterization season, the time to schedule your winterization is now. We're offering sprinkler system winterizations for just $99. If you're wondering when the correct time to winterize your system is, we'll take care of that for you. Unlike other irrigation companies in the Hampton Roads area, we don't simply blowout your system and then leave. We are much more in-depth in our approach to protecting your sprinkler system during the winter months.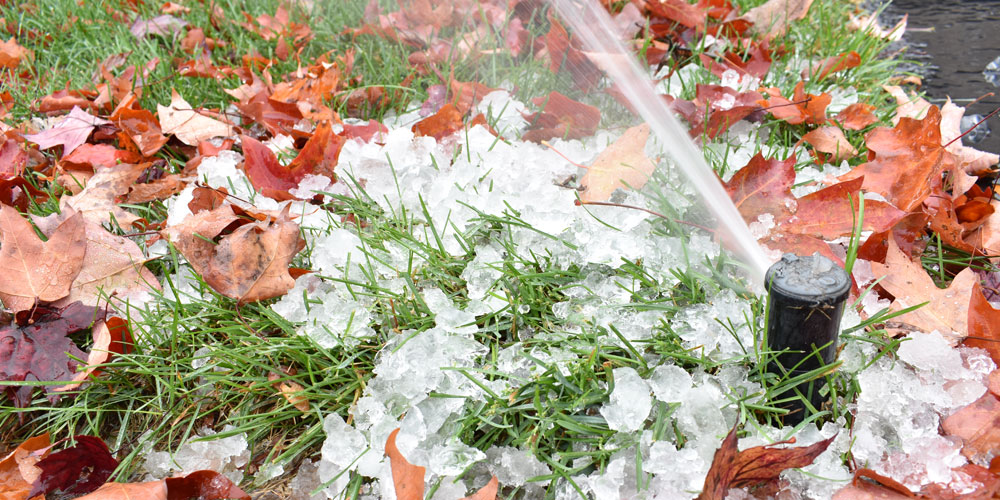 Why Winterizing Your Sprinkler System is Important in Southeast Virginia and the Hampton Roads Area
While our winters aren't usually very harsh, it's still pertinent to have your sprinkler system winterized by a professional irrigation company. We will ensure that your sprinkler system is completely shut down, we'll power off your controller and we'll even check your system for any critical repair needs that should be addressed in the spring. Failure to adequately and properly winterize your sprinkler system may result in catastrophic damage should we experience several days in a row of below-freezing temperatures.
One of the best parts about a sprinkler system blowout is that it will allow us to see line leaks and other smaller leaks that would go unnoticed were it not for the pressurized air being pushed through your system in order to evacuate the water. If you have any water leaks, no matter how small, that's water that's being wasted. Sometimes this leak will continue even when the sprinkler system isn't running. We offer the most water-efficient irrigation solutions in the irrigation industry.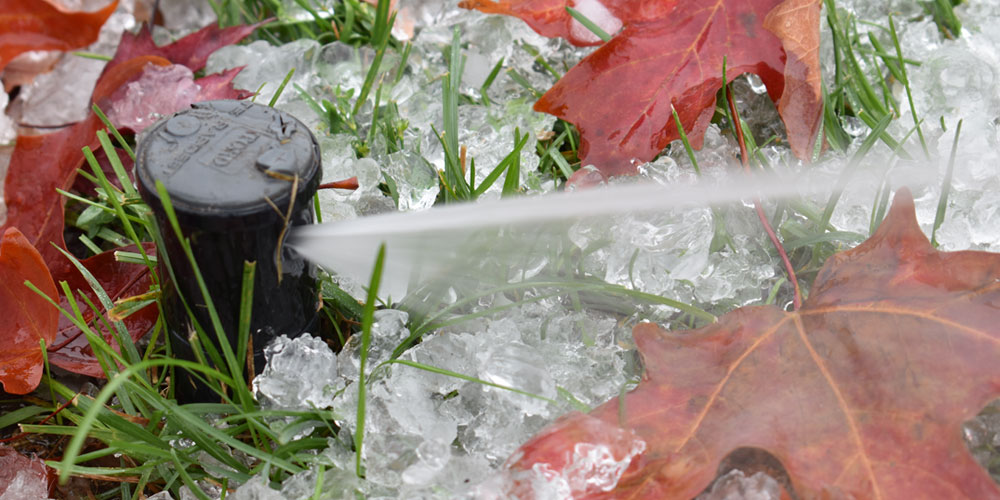 Once we've completed your sprinkler system winterization, we'll provide you with a Winterization Report that details all areas of your system that are suffering from critical repair needs, as well as areas that could benefit from upgrading to smart irrigation technology. If your sprinkler system suffers from poor coverage, insufficient water pressure, zones that won't power on or any other irrigation issue, we'll identify it and provide you with a written estimate for a repair in the spring when we start your system back up.
If you're searching for a sprinkler winterization company in the Hampton Roads area, call Conserva Irrigation of Hampton Roads today at (757) 702-5170 or fill out our form here. We look forward to hearing from you soon!
Posted By
Conserva Irrigation of Hampton Roads
Categories: