Use 60%* Less Water on Irrigation
We help homeowners become more environmentally responsible while sustaining healthy lawns.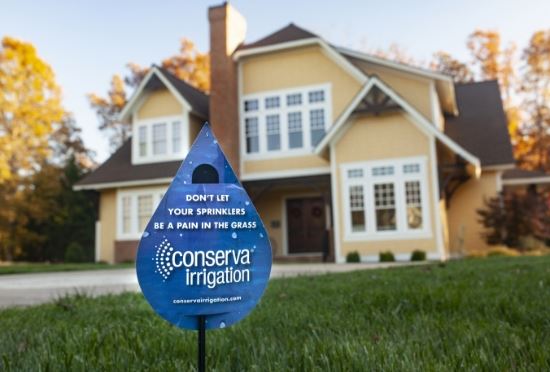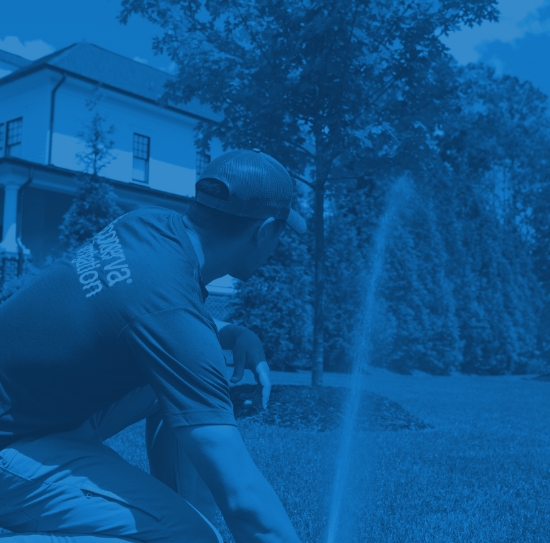 Downers Grove Sprinkler & Irrigation Services
At Conserva Irrigation of West Chicagoland, we are proud to offer top-of-the-line irrigation systems to the residents of Downers Grove and the surrounding areas. With our team of experienced technicians and cutting-edge technology, you can trust us to ensure your sprinkler system operates at maximum efficiency.
Whether you need assistance with winterization or summer water conservation, our experts understand the unique needs of Illinois landscapes. From small residential yards to large commercial properties, we have the knowledge and expertise to keep your lawn looking its best.
Contact us today for all your sprinkler and irrigation needs!
Residential and Commercial Irrigation Services in Downers Grove
As a leading provider of residential and commercial lawn irrigation services, Conserva Irrigation of West Chicagoland is committed to helping you maintain a healthy and vibrant landscape. We understand that homeowners and business owners have busy schedules and limited time for lawn care.
That's why our team offers comprehensive sprinkler system solutions tailored to factors such as topography, slope, and weather conditions.
By partnering with us, you can enjoy the benefits of a healthy lawn while conserving up to 60% of water and saving money on your monthly water bill. As a local sprinkler installation company, we take pride in our commitment to environmentally responsible practices. Our installations, replacements, repairs, and maintenance services are designed with the future in mind, ensuring the sustainability of our water supply.
For professional sprinkler installation, repairs, and maintenance services in the Downers Grove area, call us at (630) 474-6425 or contact us online to schedule a free sprinkler inspection.
Comprehensive Sprinkler Services in the Chicagoland Area
At Conserva Irrigation of West Chicagoland, we have years of experience in the industry and utilize high-quality products and smart irrigation technology to help you achieve not only a beautiful lawn year-round, but also maintain environmental responsibility.
Our sprinkler and irrigation services include:
Free sprinkler system inspection
Lawn sprinkler services

Sprinkler system installation
Sprinkler system repair
Sprinkler system replacement
Sprinkler system expansion
Sprinkler system upgrades

Seasonal services and maintenance packages
Summerization and Winterization
Backflow testing
Irrigation repair
Drip Irrigation: A Sustainable Solution
Drip irrigation is a highly efficient method that helps conserve water and preserve soil nutrients. Typically used for smaller areas like gardens, hedges, planters, or flowerbeds, drip irrigation delivers water directly to the vegetation, minimizing runoff and drift. This targeted approach ensures that plants receive the necessary moisture while reducing water waste.
For residential and commercial sprinkler repair services, rely on our team of experts. Contact us today by calling (630) 474-6425 or reaching out online.
Prepare Your Sprinkler System for Summer and Winter
Summerization and winterization are essential steps in maintaining a healthy and reliable sprinkler system. Summerization ensures your system is ready to handle the demands of the warmer months, while winterization protects it from freezing temperatures that can cause costly damage. As the climate in Downers Grove, IL, fluctuates throughout the year, proper summerization and winterization are crucial for preserving the longevity of your sprinkler system.
At Conserva Irrigation of West Chicagoland, our experts specialize in summerization and winterization services. We conduct a thorough analysis of your system, address any issues, perform necessary repairs or upgrades, and ensure your sprinkler system is properly prepared for each season.
Call Our Irrigation Experts in Downers Grove, IL Today
Whether you need assistance with sprinkler repairs, installation, or maintenance, trust the experts at Conserva Irrigation of West Chicagoland for all your irrigation needs in Downers Grove. Our West Chicagoland sprinkler system professionals are here to provide reliable and efficient solutions.
Contact us online to schedule an appointment for sprinkler system installation and repair in Downers Grove, IL.
Packages
Nice 'N Easy
Package

$250

Summerization

Winterization

10% Off System Upgrades

Priority Scheduling

Contact Us
Full Season
Package

$350

Summerization

Winterization

1 Mid-Season Inspection

15% Off System Upgrades

Priority Scheduling

Contact Us

What Our Clients Are Saying
"I have had the pleasure of working with Conserva Irrigation for 3 years. When they delivered their initial presentation to us, I was impressed how they clearly and professionally informed us about the services they offered. More importantly though, Conserva Irrigation has fulfilled, time and time again, the very services they shared with us three years ago."

Rachel T.

"I'm very pleased with the service from Conserva Irrigation. For the last year, my sprinkler system started to get a mind of its own and would cut on and off sporadically while a few of the heads were missing some parts of my yard. Two gents came by to take care of the to do list. Maintaining a yard is hard and your sprinkler system needs to be on point!"

Xerxes N.

"From start to end Conserva was professional and communicated well. They met and exceeded all of my expectation around getting my first sprinkler system. They are worth the money in every aspect. In the end I would highly recommend them to my family and friends."

Jacob L.
Read More