Find Out How to Conserve Water & Save Money in the New Year with a Commercial Irrigation Assessment from Conserva
Find Out How to Conserve Water & Save Money in the New Year with a Commercial Irrigation Assessment from Conserva
Near the end of December and in early January, most businesses begin to review their budgets for the upcoming year. With 2020 right around the corner, now is the perfect time to evaluate expenses and figure out where to cut costs.
As the cost of water continues to rise, it's in your company's best interest to conserve water, particularly when it comes to irrigation. While many businesses have eco-friendly appliances inside their facility, your irrigation system also needs to run at peak efficiency. By conserving water used for irrigation, you can significantly reduce water bill expenditures year after year.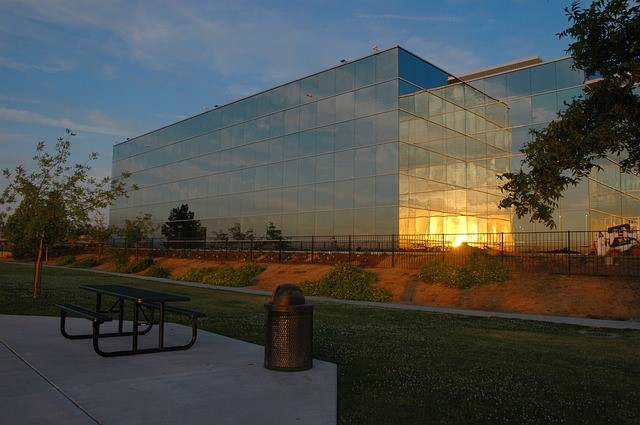 A commercial irrigation system can waste hundreds of thousands of gallons of water each year due to repairs and inefficiency. Even if your system appears to be operating the way it should, there could be leaks and line breaks lurking below the surface that are wasting water. Left unattended, these repairs can cause extensive damage, costing hundreds, even thousands, of dollars in the long run.
Inefficient irrigation can be a result of poor programming, improper functioning, and outdated components. If your irrigation system was installed more than a decade ago, your likely wasting water. By upgrading your system with today's smart irrigation technology, you can deliver precise amounts of water to your landscape at optimal times of the day, doing what's right for the environment and saving money on your water and sewer bills in the process.
Conserving water usage for irrigation reduces overall operating costs. Additional benefits include gaining points toward your company's LEED certification, healthy turf and plantings, a beautiful curb appeal, and a reduction in slip-fall liability from having excess water on your property.
Conserva's Commercial Irrigation Assessment
Conserva of the Twin Cities offers Commercial Site Assessments (CSA) to analyze existing irrigation systems for efficiency and effectiveness. During this process, our highly trained technicians will evaluate your system above and below the surface, checking for necessary repairs as well as opportunities for upgrades and adjustments. They'll examine every sprinkler head in every zone, check for leaks and line breaks, and assess each component for proper functioning, programming, and efficiency.
Upon completion, we'll rate your system from 1-100 using our System Efficiency Score (SES). At that time, we'll walk you through the CSA so that you'll have a full understanding of what it will take to optimize your irrigation system for efficiency and save money on your water bills. We'll also share some information about the latest in innovative irrigation from Toro® and answer any questions you may have.
At Conserva, we provide the most efficient irrigation services in the industry, minimizing the amount of water used for irrigation while allowing your landscape to thrive. When working with businesses to increase their SES, we can reduce water usage by up to 60%.
If you'd like to take the initiative to save your business money, it is time to start looking at making utilities like your irrigation system more efficient. Call today to schedule a site assessment and learn how much money you could save in 2020
Posted By
Categories: