Birmingham Sprinkler Companies Near Me that Offer Smart Irrigation Technology to Conserve Water & Save Money
Did you know that less than 1% of the Earth's water is fresh, usable water? In fact, every time we use water in our home, that same water needs to be treated before it is brought back into the potable water supply, using large amounts of electricity in the process. To protect one of nature's most valuable resources and do what's right for the environment, we need to manage water responsibly.
At Conserva Irrigation of South Birmingham, conserving water used for irrigation is at the heart of everything we do. Using smart irrigation technology, we deliver a precise amount of water to your landscape at optimal times of the day to maintain a healthy and lush landscape without wasting water. Whether we're on a repair visit, upgrading your sprinkler, or performing a FREE system inspection, we always keep water conservation in mind.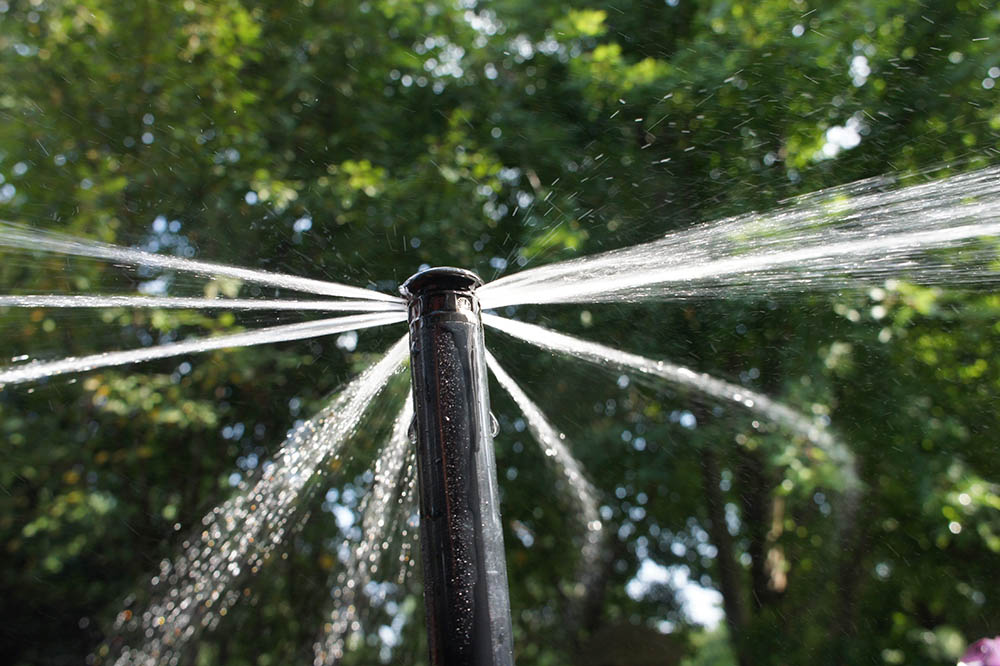 Conserva Irrigation of South Birmingham: A Sprinkler Company Near Me That Does What's Right for the Environment & Saves Money in the Process
The average home uses 100 gallons of water each day, and the average sprinkler system uses 2,500 gallons of water each day. That's means 60% of your water usage is dedicated to irrigation, half of which is likely wasted due to repairs and inefficiency.
While you may have eco-friendly appliances inside your home to lower water consumption, it's critical that your sprinkler system runs as efficiently as possible. Otherwise, your system is wasting water and driving up your water bill.
Through our exclusive partnership with Toro®, the world leader in innovative irrigation, Conserva offers smart sprinkler components that conserve more water than any other irrigation technology on the market today.  When working with clients to upgrade their system for efficiency, they report a reduction in water usage from 40%-60%, doing what's right for the environment and saving money in the process. 
Evaluate Sprinkler Efficiency with a FREE System Inspection from Conserva
At Conserva Irrigation of South Birmingham, we offer FREE sprinkler system inspections to evaluate for repairs and inefficiency. Sometimes it may be evident that your sprinkler system isn't running the way it should, and other times problems are lurking below the surface. You may need a system repair and not even know it!
During our inspection process, we evaluate every sprinkler head in every zone, check for leaks and line breaks, and assess each component for proper functioning, programming, and efficiency.  Often, we find leaks and breaks that contribute to inefficiency, and, left unattended, could cause extensive damage to your system, potentially costing hundreds, even thousands, of dollars in the future. 
Upon completion, we'll walk you through our inspection report, making you aware of any necessary repairs of opportunities to increase efficiency along with our simple, flat-rate pricing. If you'd like to take care of a repair or upgrade on the same visit, we can almost always do so as our trucks are fully stocked with premium products from Toro®. Conserva can repair and retrofit all sprinkler systems, regardless of size, brand, or who did the installation.   
If you're interested in a FREE sprinkler system efficiency inspection or need an irrigation repair or system upgrade, call us today to schedule an appointment with one of our highly trained, certified technicians. And, if you've ever asked the question, "Which Birmingham sprinkler companies near me use innovative technology to conserve water used for irrigation?" then you've found your answer: Conserva Irrigation. We look forward to hearing from you!
Posted By
Conserva Irrigation
Categories: